TripAdvisor: Recovering From Bad Reviews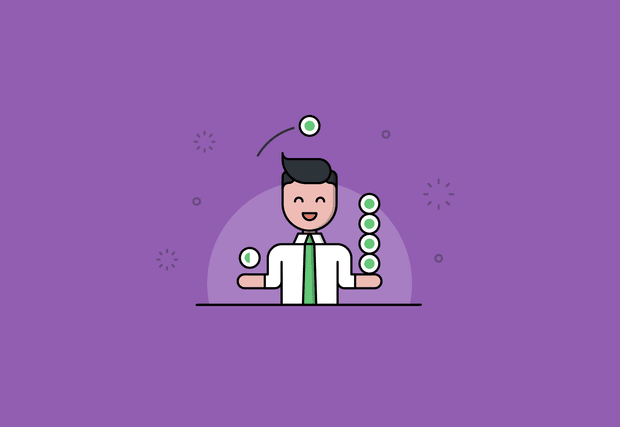 Today's hotels and restaurants tend to live or die by their TripAdvisor score. A top three TripAdvisor ranking can be a veritable goldmine for businesses, while a score under three has potential customers turning away before they've even clicked through to the reviews. We've spoken before about how you can improve your TripAdvisor rating — but today we're going to discuss how to recover from a series of negative reviews.
TripAdvisor disasters
If your hotel, restaurant or cafe is languishing in the TripAdvisor tables, it can seem that a low score is self-perpetuating - the low score means you can't get customers back through the door, meaning you miss the opportunity to impress them enough to leave positive reviews and start improving your ranking.
There could be any number of reasons for bad reviews - a previous owner's lax management, on-site disasters that you could never have planned for, scheming competitors who want to lower your score, or negative press coverage that encourages visitors (and non-visitors) to jump on the bandwagon and leave their own less than pleasant comments.
While the mountain created by this type of online mauling can seem insurmountable, don't give up on TripAdvisor just yet.
Remove outdated reviews
You can't ask TripAdvisor to take down bad reviews just because they're hurting your business.
They won't even remove your page if you ask them to - it's TripAdvisor's job to provide travellers with an accurate source of travel information, not to act as a marketing tool for your business.
However, if some older reviews are inaccurate and no longer relevant, you may be able to convince TripAdvisor to remove them. For example:
Change of ownership. If you can provide TripAdvisor with the relevant documents when you gain control of a business for the first time, you can start your TripAdvisor score from scratch.
Following renovation. If you've received poor reviews in the past due the condition of your premises, you can report a major renovation to the TripAdvisor team and they may remove negative reviews that make reference to the outdated conditions. You must provide plenty of paperwork to TripAdvisor before they'll make the changes.
It's also worth remembering that the TripAdvisor algorithm takes into account the recency of reviews - the effect of any negative reviews will diminish over time - assuming they aren't replaced by other negative reviews!
Report fraudulent or suspicious reviews
If you're not convinced that your negative reviews are from a legitimate visitor, you can report the review to TripAdvisor through the Management Centre.
These reviews might have been posted by competitors, or someone working on their behalf. They might also be written by a traveller who mixed up your premises with another of a similar name.
Additionally, you should let TripAdvisor know if you or a staff member encountered a guest who threatened to leave a bad review if you didn't provide them with a free upgrade or other extras. 'Review blackmail' is becoming more common, so ensure staff are wise to it.
Ideally, you should report these threats to TripAdvisor before the review is even posted — then if a negative review pops up that matches the info you gave TripAdvisor, they'll remove it. Document any threats made to increase your chances of having the review taken down.
Review and respond to criticism
Look closely at legitimate negative reviews and make note of any criticism, regardless of whether it's constructive!
Gather all the information you can about the reviewer's stay, such as which staff members were on duty and if your employees remember any circumstances which may have led to a poor customer experience.
Of course, there might not be any excuse for the sub-standard treatment you delivered on the day, but by having all the details at hand you can better understand the situation and craft a personalised response.
Now, formulate your review response. Here are some general guidelines:
Use their name. We all appreciate a personalised, direct response and starting your review by greeting them with their name is an easy way to make a good impression.
Thank them and apologise. Tell the reviewer that you appreciate their feedback and you're sorry they had a bad experience at your business.
Move on to explaining how you will change in response to their comments. Maybe you'll speak to the staff member(s) involved, replace furnishings or improve communication. Don't just say this to placate the reviewer - act on your words and make positive changes.
Clear up misunderstandings. Your review response should also deal with any inaccuracies - you don't want other readers to have a false first impression of your business. For example, if a reviewer wrongly states that there was no bus route to the hotel from the station, you could correct them and inform them (and future readers) of the service number.
Avoid excuses. You may wish to explain the circumstances that lead to poor service, but don't use this as an excuse. If the reviewer's biggest problem was slow service due to them visiting on the busiest day of the year, say that you'll hire more staff for next year. When giving excuses, it's easy to become too defensive. It'll seem that you don't want to accept responsibility for errors and problems, which will put off potential guests.
Offer a means of follow-up communication. If you don't think a reviewer will be satisfied with your response, or you wish to follow-up the conversation at a later date (perhaps to offer discounts), provide an email address - just bear in mind that this will be visible to the public.
Keep your page up-to-date
Communication problems are a leading cause of negative TripAdvisor reviews.
Perhaps guests didn't have all the paperwork needed on check-in, or they weren't aware of the hotel policies on wi-fi, smoking or pets. Alternatively, they may have turned up at your restaurant only to find it closed.
While you should take steps to improve communication across email, over the phone and through your website, don't forget TripAdvisor either. Update opening times and contact info, post new photographs and inform TripAdvisor if you aren't taking bookings temporarily - they'll update your page for you.
Having this information visible to potential guests and visitors will reduce the chance of getting terrible reviews simply because you weren't open when guests expected you to be.
Encourage reviews
You can offset past negative reviews with new positive reviews. We've spoken about this in detail in a previous blog post on how to improve your TripAdvisor rating, but to summarise, if a customer seems happy with their experience you may wish to give them a business card or leaflet with a discount for their next visit - and a prompt to leave a review on TripAdvisor, if they like.
A word of warning - it's against TripAdvisor terms of service to directly incentivise guests to write a positive review - you can't offer future discounts in exchange for a review, for example. If you get caught breaking the rules, the reviews will be removed and you'll be penalised by TripAdvisor.
Of course, all your efforts will count for nothing if your customer service doesn't improve - but we hope we've shown you that there's plenty you can do to prevent negative reviews from ruining your business.
Management advice & insights, straight to your inbox.
Enjoying the RotaCloud blog? Tell us your email address and we'll be in touch whenever we publish a new blog.
---
---