Employee scheduling software
Fuss-free scheduling software for growing businesses
RotaCloud is used by more than 4,000 small & medium businesses to plan employee schedules, record attendance and track labour costs.
No card required
UK-based support
30-day free trial
Saved up to
More than 4,000 companies use RotaCloud to manage their teams
Powerful scheduling
Rotas that help, not hinder
Getting the right people in the right place at the right time is crucial to the continued success of your business. But tasks like rota planning eat up an increasing amount of time every week as your business grows — if you're using old-school methods like spreadsheets or sticky notes, that is.
That's where employee scheduling software comes in. RotaCloud is an all-in-one staff scheduling, time tracking & leave management platform, built to save you time — lots of time.
Streamline your rostering with RotaCloud
Cut your admin time and stay focused on what matters with our employee scheduling software.


Staff scheduling software
Effortless scheduling
RotaCloud swaps spreadsheets and scraps of paper for a user-friendly drag-and-drop interface that calculates staffing costs in real-time.
Online rota app
Always accessible, always up to date
Our employee scheduling app is completely cloud-based, so you and your team can access your schedules anywhere you have an internet connection.
Custom permissions
Share the workload
Customisable permissions let your managers and team leaders manage specific schedules. They take care of their teams, while you retain overall control.
Holiday planner
Easy leave management
RotaCloud keeps track of employees' remaining annual leave and requests for time off all in one place, with schedules updating automatically when leave is booked.
Empower your staff
Self-service swaps
In RotaCloud, your staff organise cover and shift-swaps between themselves — you just tap a button if you're happy with the proposed swap.
Effortless budgeting
Plan for profit
Set labour budgets for each team, so everyone stays on target as they schedule staff. Track labour costs per day, week, and pay period — with no nasty surprises.
Frequently asked questions
Answers to some of our most commonly asked questions.
What is employee scheduling software?

Employee scheduling software, also known as rota planning software, is software that automates and improves the efficiency of staff scheduling for businesses, organisations, or individual teams. It's usually web-based, allowing for remote access and ensuring that teams see only the most up-to-date schedule.
In RotaCloud, can I share the management of my staff schedules with my team?

Absolutely. You can grant specific members of your team the ability to create and edit rotas, approve or deny shift swaps, manage annual leave, prepare payroll and much more. Access privileges are fully customisable, so your staff will only be able to see and do what you need them to.
Will RotaCloud work with my accounting or HR software?

We currently integrate with a variety of platforms, including Sage, Breathe HR, People, and Zapier. You can also export a live feed of your shifts into your calendar in Outlook or Apple Calendar. New integrations are being added all the time — keep an eye on our Integrations page.
Can my staff clock in using RotaCloud?

Yes! Our Time & Attendance add-on brings remote and terminal-based clocking-in, as well as absence monitoring, holiday accrual and more to your RotaCloud account.
Is there a mobile app?

Yes! Employees and managers alike can download our free smartphone app on compatible iOS and Android devices. Managers can respond to leave requests, manage shifts and rotas, and much more through the app, while employees can request leave, cover, or shift swaps, as well as clocking in and out.
Am I tied into a contract?

Not at all — you can cancel your RotaCloud subscription at any time.
Still need help? Let's chat
Rostering software for every type of business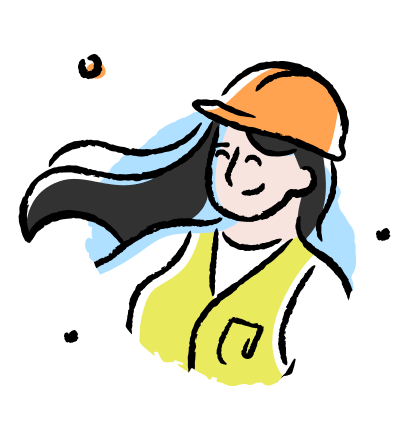 RotaCloud is already being used across a wide variety of industries, taking the hassle out of building staff rosters.
You're in good company
Join more than 4,000 small and medium businesses using RotaCloud to manage their teams.
See what people say