Time & attendance software
Simple, secure clocking-in solutions for shift-based teams
Web-based time and attendance software that makes recording employee working hours and preparing payroll quick and easy.
No card required
UK-based support
Mobile clocking in
Clock in via your phone — on site or on the go
With the RotaCloud mobile app, your staff can clock in and out of their shifts using their phones. Clocking in has never been easier.
Quick & easy clock-ins

No messy paper timesheets to fill in or swipe cards getting lost, damaged, or forgotten.

GPS restrictions

Set a geographical radius for clock-ins, or see on a map where remote-working staff start their shifts.

Clock-in reminders

RotaCloud automatically notifies your staff if they're ever late or forget to clock in.
Online time clock
Easy to use clocking-in terminal
Turn an existing iPad or Android tablet into a secure clocking-in terminal with the RotaCloud Terminal app.
PIN entry & photo taking

Staff use a unique four-digit PIN to clock in. Need extra security? Enable photo taking and grab a snap of your staff as they clock in.

Easy setup

No pricey equipment or professional installation required — simply download the app to your tablet and create a dedicated clocking-in terminal in minutes.

Web-based time clocks

Need more than one terminal on site? No problem. Our clocking platform is 100% web-based, so you can set up as many terminals as you like.
Online employee timesheets
Attendance data that's always accurate
Whether they use a fixed clocking-in station or a mobile device to clock in, employee timesheets in RotaCloud are generated instantly, and stored securely online.
Accurate & secure

Clocking data is logged instantly, stored securely online, and can only be accessed or edited by approved members of your team.

Lateness & absence flagging

Lateness and absences are automatically highlighted on your employees' timesheets, ready for managers to approve or check up on.

Scheduled vs actual

Clocking-in times are automatically compared with times on the rota, so you can instantly see how the hours staff work differ from what you planned.
You've got better things to do than type shift data into spreadsheets.
With RotaCloud, your employees' clock-in, clock-out, and break times are automatically fed into their individual timesheets, ready for your approval and easy payroll export.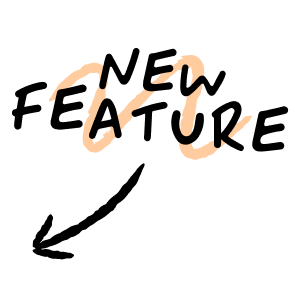 Holiday accrual
Automated holiday accrual
With RotaCloud, your staff's holiday allowances are calculated automatically based on the shifts they've worked, saving you hours of admin and manual calculations.
Staff can check their remaining holiday anytime they like via the app, so they'll never have to bother you for an update.
Payroll reports
Prepare payroll in minutes, not hours
Don't spend hours collecting up timesheets and working out how much people should be paid.
RotaCloud's Time & Attendance solution gives you one, easy-to-read report at the end of the month, covering everything from hours worked to overtime and paid leave.
Accurate payroll data

Keep labour costs under control with payroll data that reflects reality at your business.

Hours & overtime

Overtime and leave are always clearly marked in your payroll reports.

Easy exports

Download payroll data as a CSV or export it straight to your payroll software.
Employee attendance reports
Compare, measure, and optimise your labour budgets
Use your time and attendance data to back up decisions and spot opportunities to streamline operations at your business.
Attendance reports

Keep tabs on attendance, lateness, and overtime with clear, one-click reports and spot problems before they happen.

Scheduled vs worked

Does your rota reflect reality at your business? Use your attendance data to compare your schedule with the hours your staff actually work.

Monitor trends

See how your payroll and labour costs change over time. Use this data to react to trends and adjust staffing levels.