Workforce management software
People management software for fast-moving businesses
Streamline your business' scheduling, time tracking, and leave management with RotaCloud's powerful workforce management software.
No card required
UK-based support
30-day free trial
Saved up to
More than 4,500 companies use RotaCloud to manage their teams
People management problems solved
Workforce management doesn't have to be a struggle
RotaCloud brings staff scheduling, time tracking, leave management and HR functions together in one, easy-to-use package. Swap those disparate spreadsheets, databases, and workarounds for a single cloud-based platform that can handle just about everything.
Everything you need to manage your people processes
From leave management to labour budgeting, here's a quick look at some of the many time-saving features RotaCloud has to offer.


Staff scheduling software
Build & amend complex rota patterns in seconds
Avoid repetitive rota planning with powerful copy & paste tools that work for every shift pattern. You can also apply mass changes to groups of shifts to alter timings, roles, locations and more, saving you time and reducing costly errors.
Staff payroll
Pain-free payroll prep
In RotaCloud, your staff's timesheets auto-populate with accurate, reliable time data, ready for a final check at the end of a pay period. Missing records or discrepancies between scheduled & actual shifts are automatically flagged, so you can make any adjustments before running payroll.
Holiday management
Automate leave management processes
You can handle leave allowances, requests, and leave rules in RotaCloud, too. Set up leave embargoes or request rules to prevent gaps in the rota during key periods, and generate reports to help you update holiday allowances as staff accrue hours.
Cost control tools
Track budgets & labour cost targets as you plan
Expected labour costs show on the budget as the rota is built, making it easy to stick to percentage labour targets, budget caps, or other daily & weekly cost targets. You can also use reports to evaluate the performance of each site retrospectively.
Online HR software
Store important employee documents securely
RotaCloud's employee profiles include space to store documents and record past and future events. From disciplinary events to right to work documents, easily search and view information that's stored securely in the cloud — no more digging through filing cabinets or your hard drive.
Free rota app
Set access levels for employees & managers alike
Customisable permissions ensure that managers have access to information and actions they need, and nothing more. Employees, meanwhile, can view their rota, request leave or shift changes, clock in & out, and view their timesheets from either their PCs or smartphones.
Frequently asked questions
Answers to some of our most commonly asked questions.
What is workforce management software?

Workforce management (or 'WFM') software, is a set of scheduling, attendance, leave management and HR tools that help managers quickly perform people-focused tasks and streamline administrative tasks. Most of today's workforce management software is cloud-based, allowing users to access their account on the go and from a variety of devices. This also allows for tasks to be delegated to specific team members or worked on collaboratively.
What kind of businesses is RotaCloud made for?

Our workforce management software is built to scale with your business, and is used in a wide variety of industries. Our pricing is flexible, too, with a selection of plans and add-ons to choose from depending on the needs and size of your business.
Is there a RotaCloud employee app?

Absolutely. The RotaCloud app is available for both Android and iOS smartphones and is completely free to download. We also have a free Terminal app for our Time & Attendance customers, should you need to set up a simple clocking-in terminal.
Does RotaCloud integrate with other HR systems?

RotaCloud integrates with many of the platforms you already use. From HR platforms like Breathe and People HR, to accounting solutions like Sage, it's easy to send data to and from your RotaCloud account. Check out our Integrations page for more info.
Does RotaCloud offer free online support?

All RotaCloud customers receive free, unlimited support for life. Our UK-based support team can be reached via live-chat or email, and you'll also have free access to a vast library of online help guides and even a dedicated YouTube channel for those who prefer to watch rather than read.
Is there a free trial?

Of course. We don't believe in rushing people, and want to give you enough time to find the best workforce management software for you. That's why we offer a free, 30-day trial — with no payment info required.
Still need help? Let's chat
Rostering software for every type of business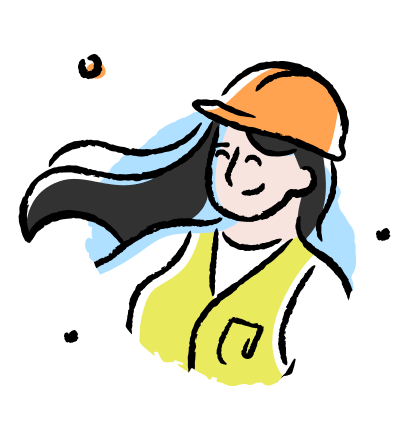 RotaCloud is already being used across a wide variety of industries, taking the hassle out of building staff rosters.
You're in good company
Join more than 4,500 small and medium businesses using RotaCloud to manage their teams.
See what people say