Introducing: RotaCloud Pro
Powerful scheduling tools for all-out efficiency
Advanced staff scheduling, labour forecasting, and organisational software to supercharge your business.

Bulk actions
Update thousands of shifts in a few clicks
Make changes to hundreds, or even thousands, of shifts in a matter of seconds — freeing up more time to focus on your business.
Cut admin time
Update entire batches of shifts in seconds.
Custom filters
Filter shifts by role, location, time, employee, and more.
Powerful actions
Apply any of a dozen different actions, such as changing shift roles, times, or locations.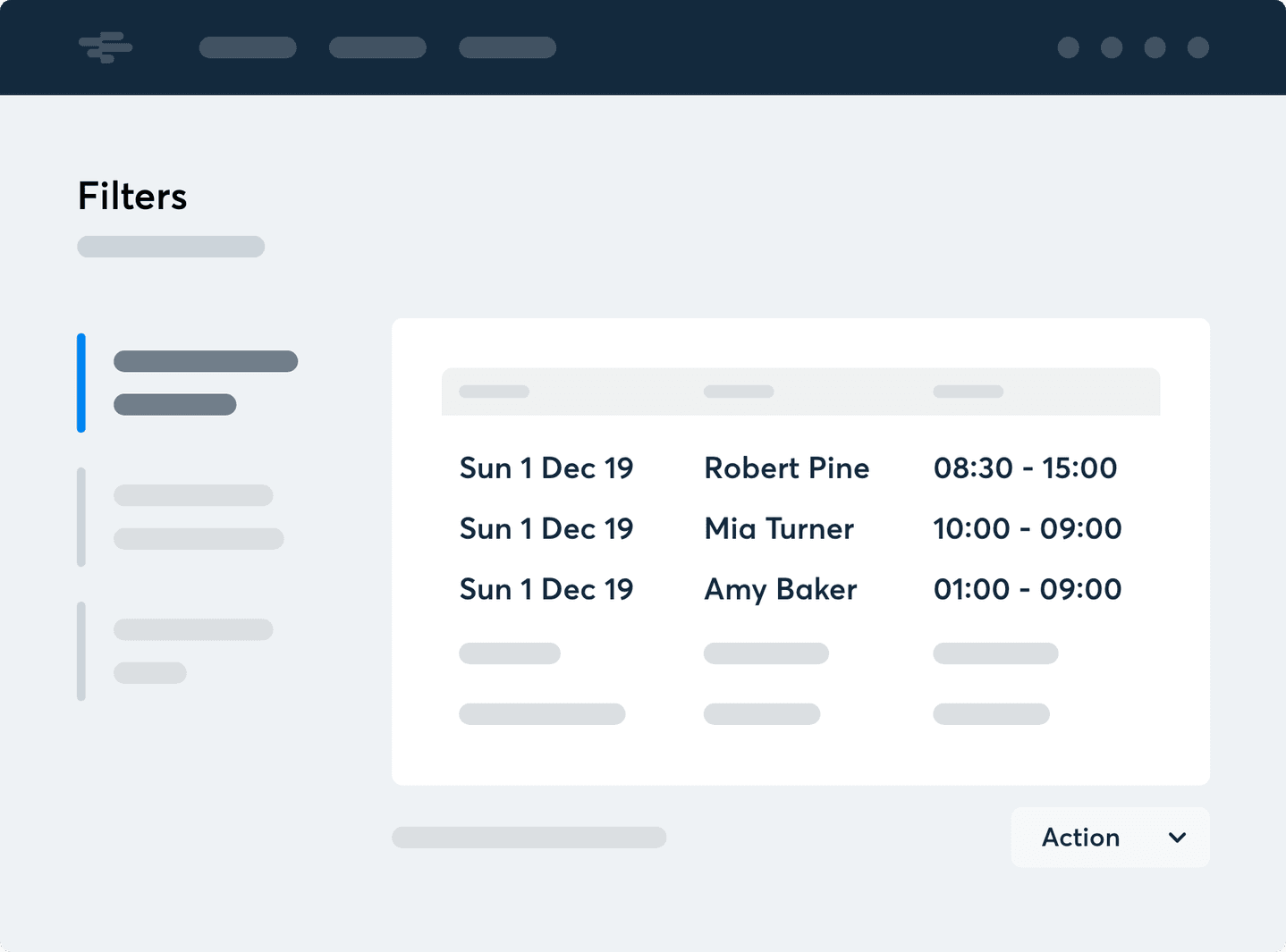 Budget caps & labour forecasting
Meet demand & keep costs under control
Add budget caps and expected sales figures into RotaCloud to control labour costs as you plan your shifts.
Budget caps

Enter a daily or weekly labour budget to help you plan your staff schedule — clear visual cues show up on your rotas when each location is over or under budget, so you stay on target across multiple departments.
Labour forecasting

See labour costs as a percentage of expected sales on RotaCloud. Enter your revenue data, plan your shifts, and see changes to labour percentages as you make tweaks.
RotaCloud's saving us money already. We were spending about 25% of turnover on our wage bill, now it's down to 19%.
Mark Coaker
Operations Manager at Millers Fish & Chips
Document storage
Staff documents, right at
your fingertips
Securely store your employees' contracts, appraisal forms, and more right in their RotaCloud profiles — no more digging through your desk drawers.
Add files straight from your Mac or PC
Upload PDFs, Word documents & more.
Access at any time, from anywhere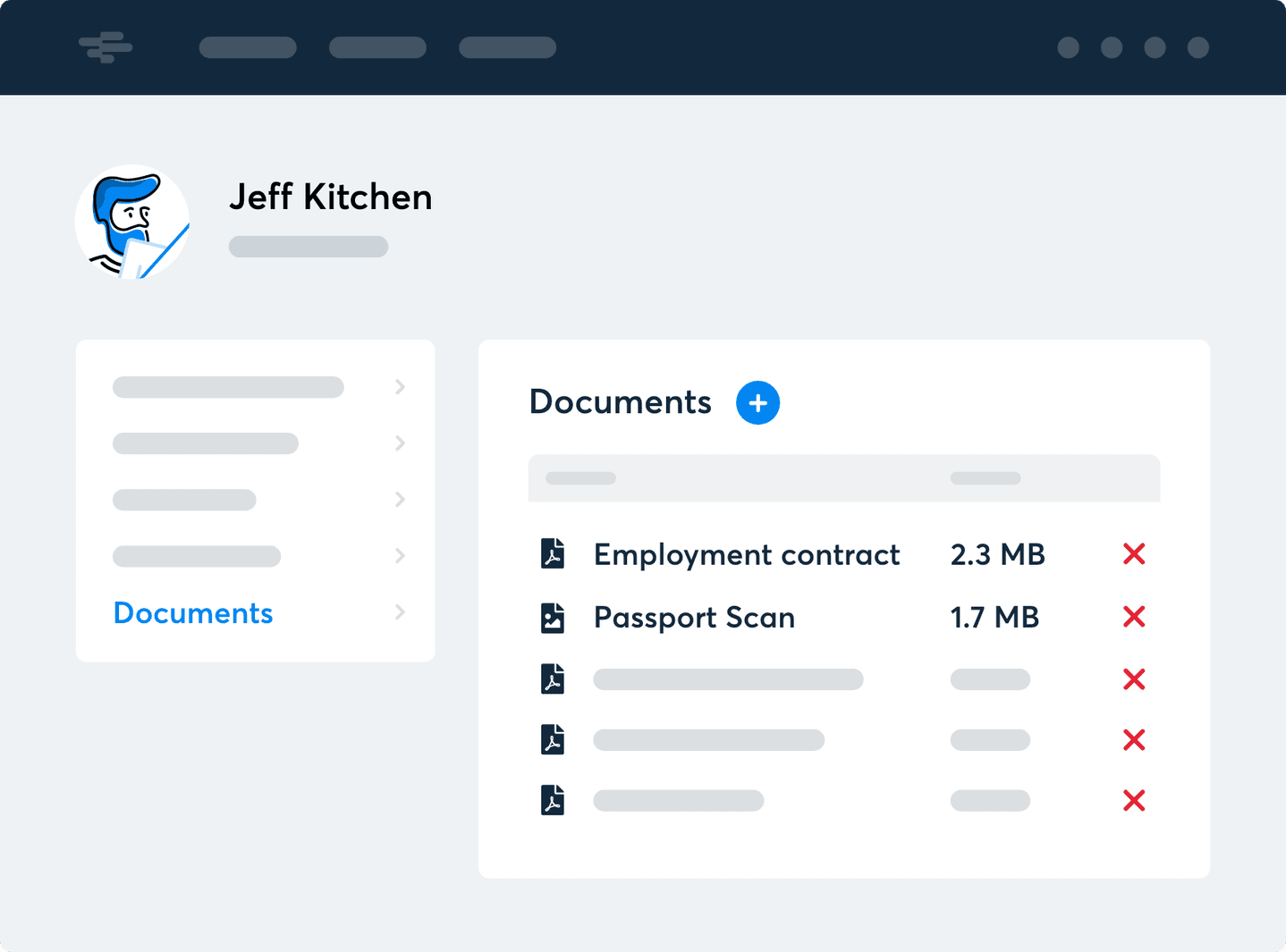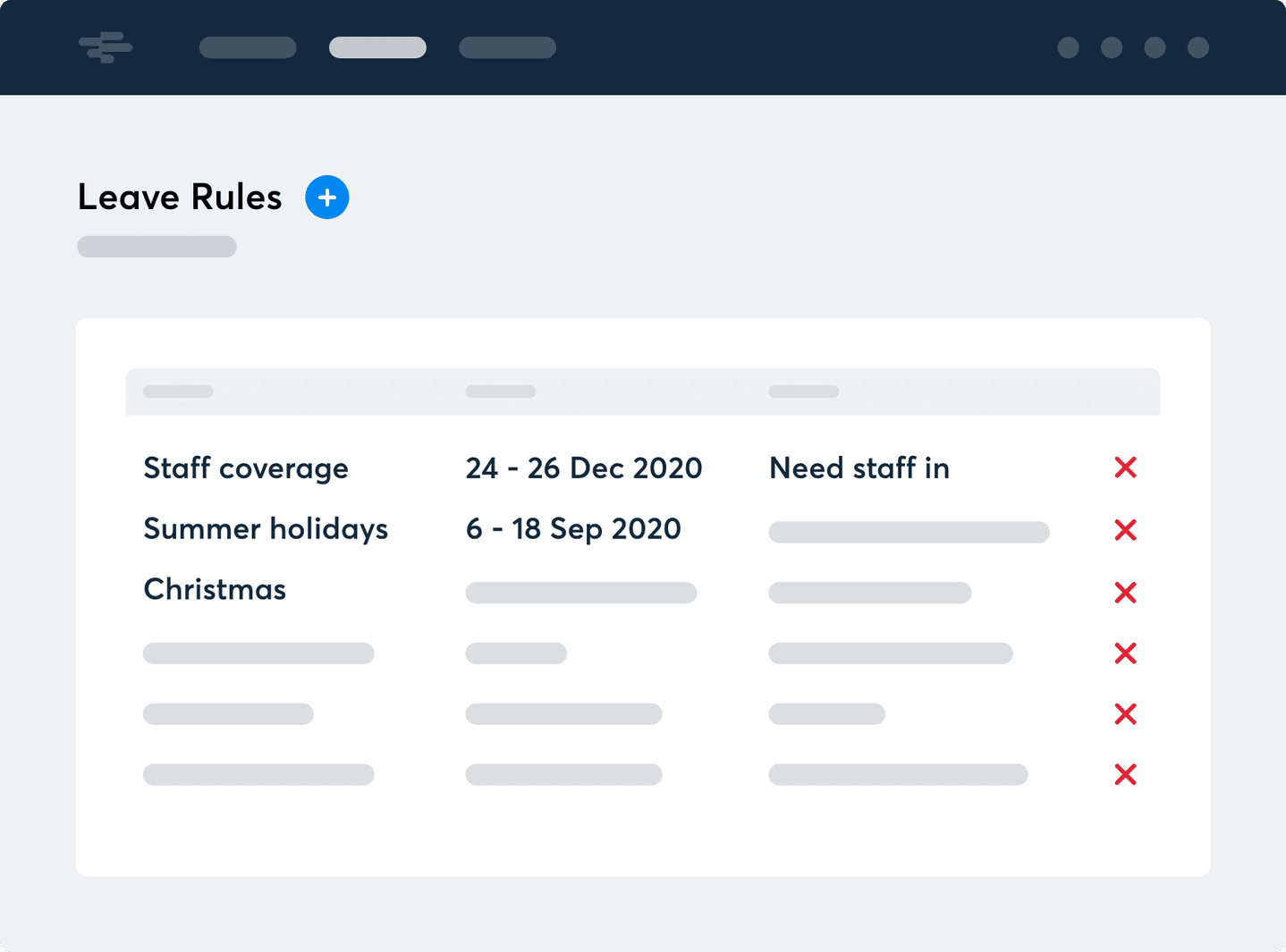 Leave request rules
Bespoke controls to streamline leave requests
Custom rules
Have a shift that's always busy? Need a minimum number of staff in a particular department? Save everybody's time by setting up custom leave request rules based on the shift, location, pre-booked holidays and more.
Automated messages
Add a message to your leave request rules so staff know exactly why their requests were turned down — whether it's due to company policies, an important event, or just needing all hands on deck.
Logbook
Record appraisals,
training & more
The Logbook makes tracking and recording key employee information quick and easy. Note down everything from upcoming appraisals and training sessions to license expiration dates and staff commendations — all organised into categories that suit your business.