During the pandemic, employers have had to quickly respond to almost-constant change and dramatic shifts in pace, and things that might normally have been done to support staff may have understandably fallen by the wayside. But a happy team is a productive and profitable one, so we thought we'd compile a list of the easy things that managers can introduce over the next few weeks and months to lift the spirits of your workforce.
"Happy workplaces are more profitable and innovative, attract the best employees and have lower absenteeism and employee turnover rates. Simply put, happy companies make more money." - The Chief Happiness Officer Blog

Studies have shown that we work harder when we're happy — in fact, happiness makes people 12% more productive. But other studies have found that two-thirds of staff are currently experiencing too much stress at work, with almost a third of those believing it's having a negative effect on their productivity.
Company culture is important, increasingly so since Covid began. Last year, Wildgoose UK reported that "58% of respondents prioritise happiness over salary", and it's a good idea to regularly survey your own staff to learn how you can further improve your business. The culture of a company is obviously created over time and made up of many elements (HR provision and formal staff support being two key areas), but here are some easy ideas that are likely to have a tangible and positive impact fairly quickly.
Get outside
Regardless of industry, it's possible to incorporate outdoor time into your working day. Just 30 minutes of time spent outside each day is proven to have a positive impact on mental and physical health, so both you and your staff will feel the benefits. Here are some ideas...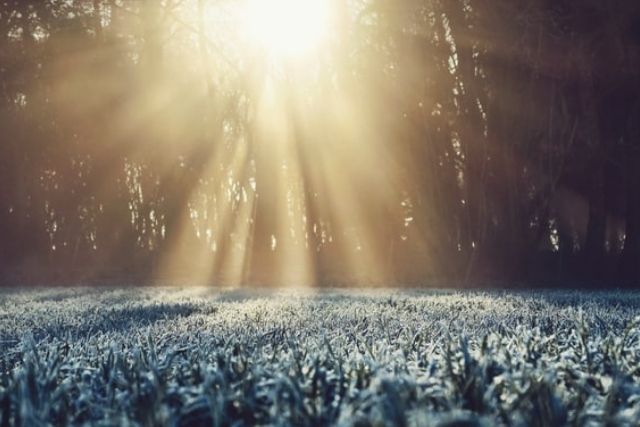 Walking meetings
Can you take some of your meetings outside? Obviously in the UK, we're at the mercy of the weather, but there are crisp, sunny days even in winter, and if it's not raining then an outdoor meeting could be a possibility.
Walking meetings make a pleasant change to being in a back office or storeroom, plus managers may feel more able to give staff their full attention — away from the distractions of emails, phones or customers. A 30-minute wander around a local park, city garden, or even down the street could change things for the better for you and your team.
Difficult conversations can also often be made easier by a change of scene, and some staff may actually find it easier to talk more openly when not sitting opposite you or in a less formal setting. Walking meetings are a great option for one-to-ones as well as group get-togethers.
Pro tip: Take your phone with you and record discussion points or actions as voice notes. You might also want to try Google Voice Recorder, which transcribes your conversations for you and can be directly uploaded to a document.
'Light lunches'
A couple of times a week, in the darker, colder months, consider giving your staff a longer lunch so they can make the most of the daylight hours. Regardless of industry, many employees come to work and go home in the dark, and this can really impact their mental health. Light lunches are a two-fold perk, as they give staff much-needed 'pep-me-up' and also improve your company's internal reputation. This is something we do here at RotaCloud and the team finds them really beneficial.
Start a walking/running club
With so much time spent at work, people can find it difficult to incorporate fitness into their lives — especially when the days are shorter. A lunch or after-work walking or running club will incorporate regular activity into a working week, and is also a great team building exercise. Shift patterns may mean that you need to set up a couple of these, so that people working at different times can join in.
Get together
We spend a lot of our lives at work and our colleagues matter to us. Providing your team with easy opportunities to come together will do a lot for morale. Here are a few to start with...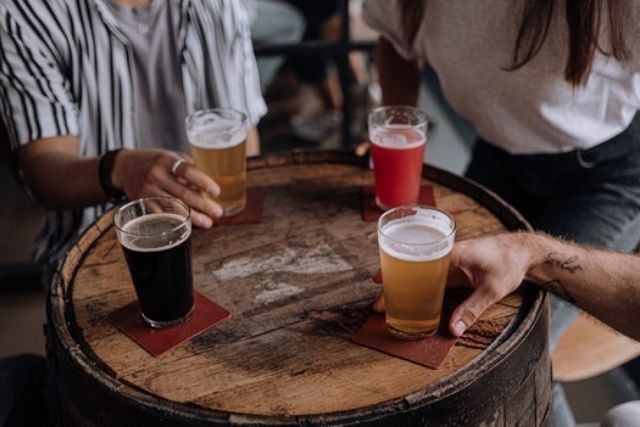 Book (or film) club
A simple idea to get your staff talking to each other about something other than work. Every month a different team member suggests a book, which you all aim to read over the next four weeks. You can then review the book collectively at the end of the month over a coffee or a pint.
Not many bookworms in your team? Start a film club instead.
Wordle
The latest online word puzzle craze, Wordle, is being played by people from all over the world. It currently costs nothing, updates daily, and can be accessed at any time over 24 hours, so why not use it as a light-hearted challenge to encourage team bonding? (There's only one puzzle per day, so you don't have to worry about it becoming a time vacuum.)
Friday drinks or staff happy hour
With restrictions easing across the UK, we're able to come together socially with our colleagues once again.This time-honoured tradition might need a bit of encouragement — especially as we're out of the habit — so consider setting a regular date every month. And choose somewhere with outdoor seating options to make it inclusive for those taking care around Covid.
Pro tip: Share the responsibility and appoint a volunteer CEO (Chief Events Officer) to help plan and communicate after work events.
Fika time
A brilliant import from Sweden, a 'fika' is a short break in the working day to share coffee, conversation and eat something sweet with colleagues. Coffee drinker with a sweet tooth or not, a short break like this is likely to be welcomed positively by your team. You could have different fikas across different shifts and, as the days get longer and warmer, incorporate some outdoor time into these short breaks.
Slack channels to bring people together
If you use Slack to communicate across your teams, create a few chat channels based around shared interests. These could be anything from music and work events to hiking and animals — in fact, we have all of these in our Slack at RotaCloud.
Boost morale
It's estimated that the average person in the UK spends 3,507 days of their life at work. Little changes can make a big difference to the lives of your staff.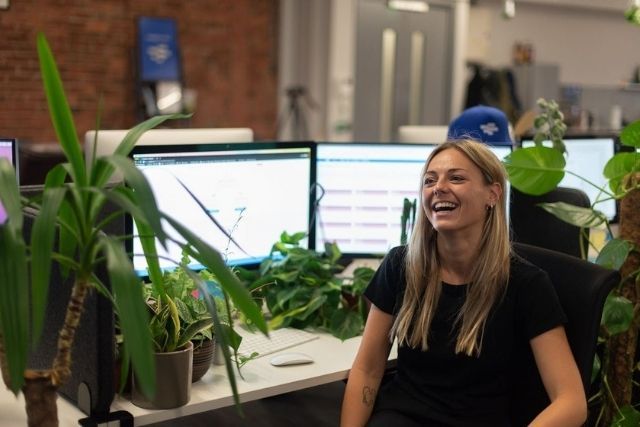 Have shorter meetings
Stuck in the long-meeting rut despite your best resolutions? Make a commitment to change it up for the rest of 2022 and introduce 15, 25 and 55 minutes as your standard meeting times. Your team should always leave a meeting feeling refreshed, rather than drained. Don't make meetings the thing they dread.
Take turns to choose the music
Another simple swap. Music can dictate the mood of the place and the people, so encourage different staff to pick the playlists and inject a bit of personality into your shared workspace.
Do something good/for charity
This one speaks for itself. Doing good feels great, so spread a little good karma every now and then as a team and give back to your local community or a cause. From scheduled volunteer days and cycling challenges to bake sales and dressing up, there's something that will suit your workplace.
Pro tip: behind the scenes content like this is great for your social media and helps to build positive brand awareness.
Bring your dog to the office
Obviously you'll need to check with your team for allergies or concerns first, but bringing a dog into work will really boost the collective mood. It's best to pick a day when there are not too many meetings booked in, as then the dog is more likely to delight than disrupt.
Workplace plants
Not a fan of dogs? Choose plants instead. Not only will they brighten the place up, they'll make your staff feel happier, and more relaxed and creative. They also make a huge difference on those drizzly days when you can't go outside. Consider linking up with a local plant supplier and giving your team an individual budget so that they can choose the plants themselves.
Implement a buddy system
It's always daunting starting a new job, but a buddy system can go a long way to making newbies feel welcome and included. A 'buddy' provides another layer of less formal support for new staff — they can show them around and introduce them to the rest of the team. It's a good idea to pick a buddy who knows the ropes, as they'll be able to answer the most questions and help to boost confidence.
---
So there you go — a few ideas to help lift the spirits of your place and people. None of this is rocket science, but it is important and it will make a difference for you and your team. To better understand the psychology of happiness in the workplace, we also recommend reading this article by The Chief Happiness Officer Blog. And get in touch with us on Twitter if you'd like to share other ideas or let us know what's worked well for you.
---
---