7 tips for hiring hospitality staff during the staffing crisis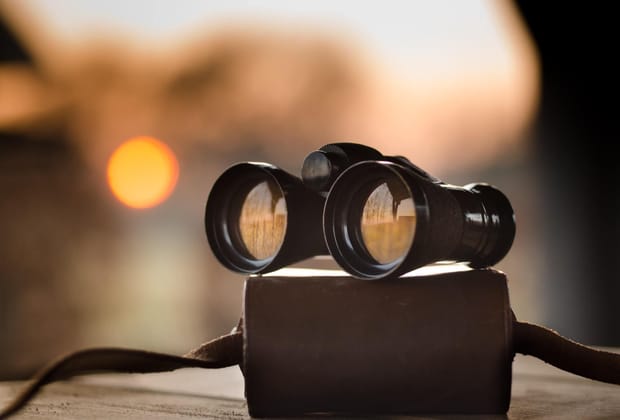 As the hospitality industry continues to feel the combined impact of Covid-19 and Brexit, competition for staff is fierce.  
A recent poll from CV-Library suggests that more than 40% of all hospitality workers have left the industry since 2020, while data from UK Hospitality shows that the country currently needs almost 200,000 more hospitality staff to make up the shortfall.

That's a lot of gaps in the rota that need filling.
There is some cause for hope, however: the same CV-Library report also shows that, of the staff who have left the industry, 60% would consider returning in the future if the conditions were right.
But how, when competition is so high, can hospitality businesses tempt workers not just back to the sector, but to choose them over the competition?
Join us as we share our top tips for filling hospitality roles during the staffing crisis.
---
1. Promote your business, not just the role
Scroll through the hospitality roles on internet job boards, and before too long they all start to look the same.
When writing your job ad, rather than just listing requirements of the role, start with why your business is such a great place to work and what, beyond a generous salary (more on this later), you can offer applicants that other employers can't.
Use your job ad to paint a picture in applicants' minds of the kind of place they'll be working, the people they'll work with, and why they should choose your business over the competition.
With so many hospitality roles that currently need filling in the UK, it's fair to say that the balance of power has shifted somewhat. If you want to attract talent, you need to sell the role just as much as your applicant will need to sell themselves during the interview.
2. Emphasise the career prospects
It's true that some hospitality roles tend to be thought of as stop-gap positions rather than deliberate career moves.
For those with the right mindset, however, the hospitality industry can be genuinely rewarding, offering countless career options and with huge potential for the right people to climb the ladder.

As an employer, it's your job to emphasise this when advertising the available roles at your business.

Draw up a detailed career path for those entering your company — no matter how junior the position — and highlight this in your job ad by discussing the opportunities for progression that will open up over time.
Complement this with things like guaranteed minimum (and maximum) hours and advanced notice of their shifts (more on this later), and your ad will be far more likely to stand out from the crowd.

Times are tough right now, so it's understandable that some managers will be more concerned with filling roles than building careers for candidates. It's worth remembering, though, that during this period of great uncertainty what many people want is stability, so will naturally gravitate towards employers who can offer that.
3. Think beyond job boards
Job boards are great, but with demand for hospitality staff as high as it is, it's worth exploring other avenues.
Social media is now a valuable tool for recruitment, especially for those looking to target staff in the Gen-Z and Millennial age brackets using platforms like Instagram or TikTok (which is reportedly on the cusp of launching its own job site).
When writing your social post, try to create something that's a little more visually appealing than a text-based "Help Wanted" post — a shot of your team at work, perhaps, or the drinks and dishes you create overlaid with an attention-grabbing headline. Include the key details about the role in the body of your post and provide a way for interested parties to get in touch.
You could also choose to 'sponsor' or 'boost' your social post in order to get it in front of more people. This will allow you to target particular demographics, people with particular interests, or make your post visible only for those in a specific geographical area.
4. Increase wages (if you can)
We know this one will sting. After being closed for months, then forced to operate at a reduced capacity, increasing your labour spend might not seem like the best idea at first.
But the truth is, low wages are a major deterrent to working in the hospitality industry. In fact, The Low Pay Commission highlights that hospitality is one of the sectors where almost half of all low-paying jobs are. And, while the current crisis is far more nuanced than just being attributed to low pay, there's no doubt that it's a contributing factor.
Some businesses are combatting this by paying rates higher than the National Minimum Wage and the National Living Wage, with a recent survey suggesting that the staffing crisis has already "driven up" wages by 14%, compared to pre-pandemic levels.

If you're able, increasing hourly pay — and placing this front and centre of your job ad — could have a big impact on your ability to attract applicants.
If your finances simply won't stretch, consider offering your staff perks like free (or cost price) food and drinks during their breaks. Or, if you're in the hotel business, you might offer your staff a couple of free stays (on non-peak dates) per year — and include these perks in your job ad.
5. Practice advanced scheduling
As an employer, we know it's tough to predict staffing needs too far into the future — especially considering how volatile the last 18 months have been.
But, with the Living Wage Foundation reporting that 37% of shift workers are given less than a week's notice before their shifts, it's perhaps little wonder that so many people have abandoned the industry.
Releasing your rotas in advance not only makes it easier for staff to plan their personal lives, but reduces the chances of employees coming in late or missing shifts due to commitments outside of work. It also gives you more time to handle requests for shift swaps and changes.
Consider investing in employee scheduling software that facilitates the planning and distribution of rotas, and make specific mention of this in your job description — it'll go down extremely well with anyone whose previous experience of hospitality work involved having to ring in for their shifts or anxiously checking their inbox waiting for the rota.
---
Staff scheduling, minus the headaches. Try RotaCloud free for 30 days — no credit card required.
---
6. Streamline your recruitment process
With competition for staff so fierce in the hospitality sector right now, it's crucial that you don't let applicants slip through your fingers by having a slow or frustrating recruitment process.
Before posting your job ad, make sure that you have everything in place to hit the ground running:
Decide who processes applications. At some businesses, recruitment is a full-time job. You might not have this luxury, but you need to designate a member of your team who'll be in charge of checking and processing applications.    
Be flexible. Be prepared to work around candidates' schedules and make time to meet them — online or off. If you don't, there's every chance another employer will, and you'll miss your chance to recruit them.
Up your interview game. Interviews should start on time and be conducted swiftly and professionally, with each applicant having the exact same experience in terms of questions asked and topics covered. Keep in mind that the candidate will be assessing your suitability as an employer just as much as you'll be accessing their suitability for the role.
Don't delay the job offer. If you're confident that an applicant would make a good addition to your team, be sure to reach out to them straight away — ideally by phone rather than just email — to offer them the position. The longer you wait, the greater the chance that they'll accept an offer elsewhere.
Keep in touch. According to research, 28% of candidates back out after receiving a job offer either because they accepted a better offer elsewhere or received a counteroffer from their current employer. Be sure to keep in regular communication with your new hire up to their start date to reduce your chances of them backing out at the last minute.  
7. Address the elephant in the room
In the current climate, the prospect of working in a role that requires coming into regular contact with the public can be intimidating for those who are concerned about Covid-19.

If your business still has Covid safety measures in place now that the government has lifted restrictions, then be sure to talk about them in your job ad.

Outline the steps you're taking to create a Covid-safe work environment (e.g. your policy on face masks, availability of hand sanitiser, or creating shift groups to minimise the risk of infection), and assure those who are reading your job ad that, should they come to work with you, their health won't be put at risk.
Nobody really wants to talk about Covid-19 right now, but addressing the elephant in the room could mean the difference between a jobseeker applying for a role at your business or one that involves less contact with the public.
Wrap up
The whole hospitality industry is suffering at the moment, and if you're struggling to recruit, you're not alone.
Staff shortages are being felt nation-wide, and the combination of Brexit and a global pandemic hasn't made life easy. But we hope that things will start to settle down and begin to feel slightly more normal before too long.
Rather than focusing solely on what you want from applicants, focus on the benefits of working for your company when writing your job ad. Predictability and personal safety are major factors for job seekers right now, so be clear about the steps you've taken to create a safe, welcoming work environment.
Good luck!
Management advice & insights, straight to your inbox.
Enjoying the RotaCloud blog? Tell us your email address and we'll be in touch whenever we publish a new blog.
---
---
---