Winter Is Coming: 3 Tips To Help Keep Your Restaurant On Top During the Quieter Months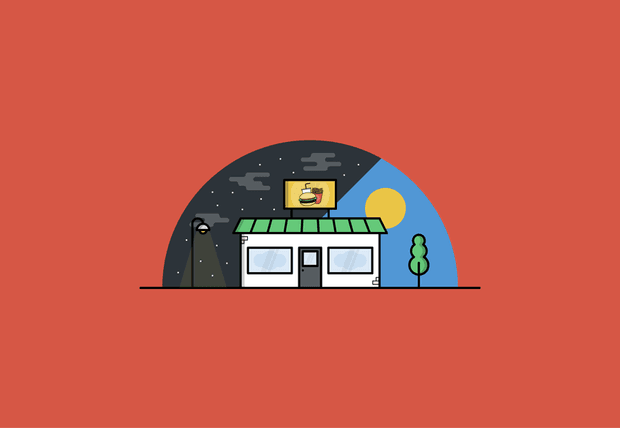 Summer is drawing to a close. School terms will soon be starting and people are finishing their holidays. For restaurants that rely on seasonal trade, an inevitable drop in customers is just around the corner and managing your business during this tricky period is key to its survival.
Here are three ways you can help keep your business keep ticking over till the sun and tourists return.
Reduce Your Overheads
As the nights draw in, your heating and lighting bills increase. You'll also entertain fewer customers during this period, so your restaurant's turnover will diminish. To stay afloat, some cutbacks may be required:
Less trade means you need fewer staff. Cutting staff hours will help a great deal in reducing your weekly wage bill.
Closing on your quietest days can also help. Where the cost of opening exceeds your daily turnover it makes more financial sense to close entirely and minimise your losses.
Shortening and tweaking your menu is another great way to lessen costs. The amount of supplies you order will obviously be cut back following a drop in customers. However, suppliers tend to offer better deals when you order in bulk, so you may find the cost per item you pay increase as a consequence.
Using a shorter menu with meals focussed round a limited range of ingredients, not only limits the potential for waste, but can enable you to get better deals from suppliers. Customers will not have as much choice so the relative demand per meal will increase and consequently help improve your kitchen's profitability
Similarly, by restricting your menu to a few options you can also reduce prep time for your kitchen staff, further cutting back on staff hours.
Target Local Trade
The level of tourism declines greatly during the winter months. If your restaurant is in a tourist hotspot, during the winter your customer base is now primarily local trade.
Attracting the local punter becomes key to your survival, and you can do this a variety of ways.
Create and promote deals and offers to entice local custom. Weekends will generally be your busiest days. If you can you create a recurring mid-week promotion, such as a Tuesday steak night, it can help build your reputation with the locals and boost what would otherwise be a quiet night's trade.
That isn't to say you should let the weekend look after itself. Having events such as live music and entertainment can help turn these busier nights into very busy nights, by attracting customers from further afield. Use local advertising and social media to build up interest and extend your opening hours to make the most of the opportunities.
Make the Most of National Holidays
hile the colder seasons are generally quieter, there are several national holidays that are generally very profitable for restaurants. Making the most of them can help give you that cash injection to see you through to the peak season.
Halloween, Christmas Day and Valentine's Day, in particular, are some of the busiest days of the year for this industry.
Making the most of these occasions requires advanced planning. Promote special menus and offers in the weeks and months before both in your restaurant and around the local area. Take bookings early and lock down customers to give you a guaranteed income for the day. Christmas, in particular, can be a difficult time to find staff.
Find out which employees are available and use pay incentives to make the shifts more attractive.
Maximising the amount of trade during such holidays is important for your restaurant's survival, both in the short term and the long term.
These days will attract a primarily local customer base. This base changes very little and chooses its local eateries based on reputation and previous experience. Therefore, providing a high-quality customer service on Mother's Day and over Christmas is critical in securing return custom.
A new business may attract large numbers in its first year, but if the quality of service isn't up to scratch then persuading locals to dine again in the future can be an uphill battle.
For businesses that operate in an area that relies heavily on tourist trade, winter is a time where treading water financially is seen as a success.
Large summer profits count for nothing if your restaurant does not survive the off-peak season. Reflect on how efficiently your business operates during this period and always look at how you can build and grow your reputation within the local community. If you do, then keeping your head above water will be much easier and allow you to reap the rewards the next summer.
Management advice & insights, straight to your inbox.
Enjoying the RotaCloud blog? Tell us your email address and we'll be in touch whenever we publish a new blog.
---
---