10 last-minute Mother's Day marketing ideas for cafes & restaurants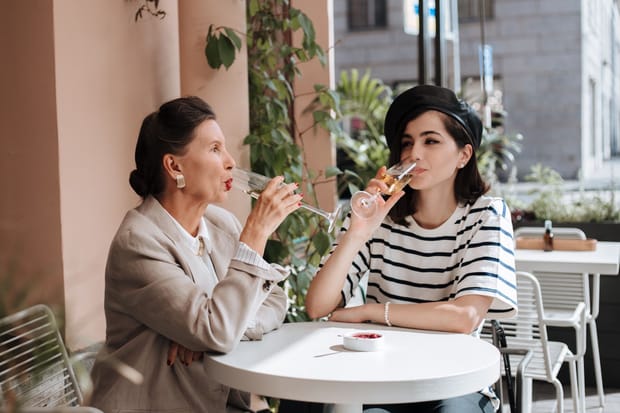 Mother's Day, lest we forget and receive a prickly phone call from Mum the day after, is fast approaching.
Worth an estimated £1.3 billion, Mother's Day sees sons, daughters, and dutiful partners spending an average of £58 on Mum each year.
Needless to say, Mother's Day is a great opportunity for even the smallest businesses to boost earnings and raise their profile with a clever promotion or two — especially if you're in the cafe or restaurant business.
But what if you've been too busy balancing books, making lattes and planning rotas to come up with promotional ideas?
Well, worry not — your friends at RotaCloud are here to help! We've prepared 10 quick and easy Mother's Day marketing ideas for cafes and restaurants that are sure to excite customers and put a smile on many a mum's face.
Ready to make Mum's day? Let's get started.
---
1. Mums eat free
It's a simple enough idea, but running a promotion where mothers dine or receive a drink for free is a great way to encourage footfall and show your business off to new customers.
The promotion could be as simple as offering selected drinks or dishes for free or opening up your entire menu for Mum to pick from and enjoy gratis — provided, of course, that they're accompanied by at least one other guest paying full price.
You'll also have the opportunity to recoup costs by upselling drinks and sweet treats alongside any items given away, so be sure to promote them widely and make them look suitably 'motherly'.
2. Extras just for Mum
If you're concerned that giving away dishes or drinks for free would put too much of a dent in your profits or devalue your products in the eyes of your customers, then consider adding a little extra value instead.
Offering mums who visit with their family a complimentary glass of bubbly (alcoholic or otherwise), for instance, will make them feel extra special on Mother's Day.
Laying on a free muffin or slice of cake is also likely to go down extremely well — plus, those dining with Mum will undoubtedly be tempted to join her, meaning an extra sale for you.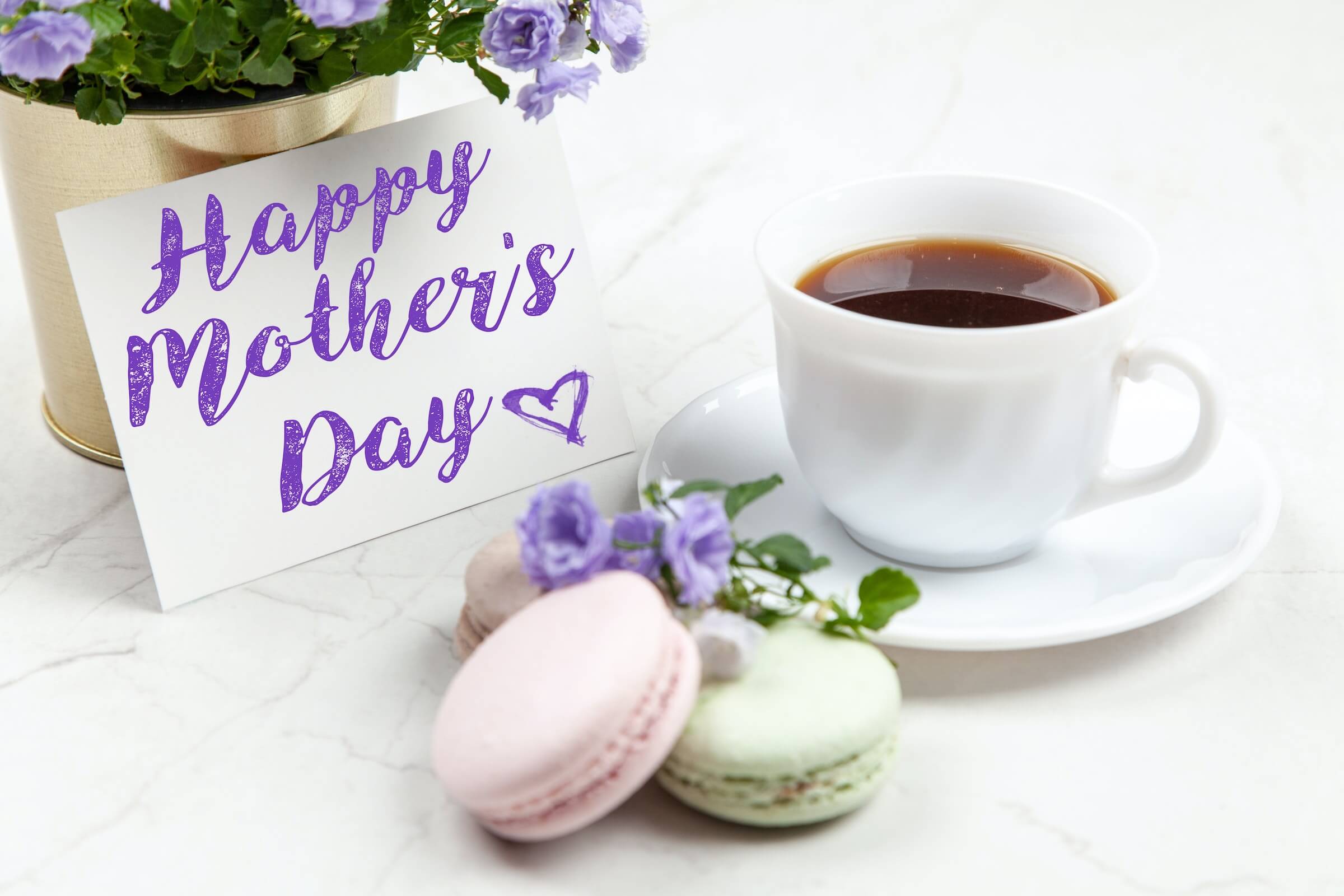 3. Limited-edition food & drinks
Research into buyer psychology shows that people are more likely to make a purchase when they know an item won't be around for long or that prices will soon go up.
Tap into this by adding some special-edition dishes, drinks or sweets to your menu on Mother's Day or in the lead-up to it. Regular customers will be excited by the addition of something new, while those joining you for the first time will be tempted to partake in the spirit of the occasion.
If you're pushed for time, try giving one of your existing dishes or products a Mother's Day twist — for example, decorating cookies or cakes with different colour frosting, or substituting an ingredient or the presentation of one of your dishes and giving it a new name.
Whatever tweaks you make, be sure to make your menu item stand out from the rest and stress the fact that it won't be around for long.
4. Freebies for 'mum-isms'
This one's for anyone who's ever benefited from such pearls of motherly wisdom as: "Take your coat off or you won't feel the benefit when you go outside."
Instead of focusing solely on mums, why not invite all of your customers to celebrate Mother's Day by sharing the best bits of "mum wisdom" they've ever received in return for the chance to win a prize?
Customers could write their "mum-isms" down on cards along with their contact details (also a great opportunity to invite people to join your mailing list), or you could direct them to share their nuggets of motherly wisdom on your business' Facebook or Twitter page for the chance to win.
At last, your mum's advice about cooling yourself down with a hot cup of tea, or finding a partner based on their choice of shoes could actually be worth something!
5. Make a donation on every mum's behalf
Fancy doing something a little more selfless this Mother's Day? Why not run a promotion where you make a small donation for every mum whose family treats her with a visit to your cafe or restaurant?
Choose a charity that focuses on women's issues (groups such as The Malala Fund, Refuge, or Breast Cancer Now could be good places to start), and offer to make a donation based on the amount a patron spends with you.
Alternatively, you could simply leave a jar on your counter and drop a pound coin in for every mum who comes through your door with her family — chances are, your patrons will throw in a few pound coins of their own too.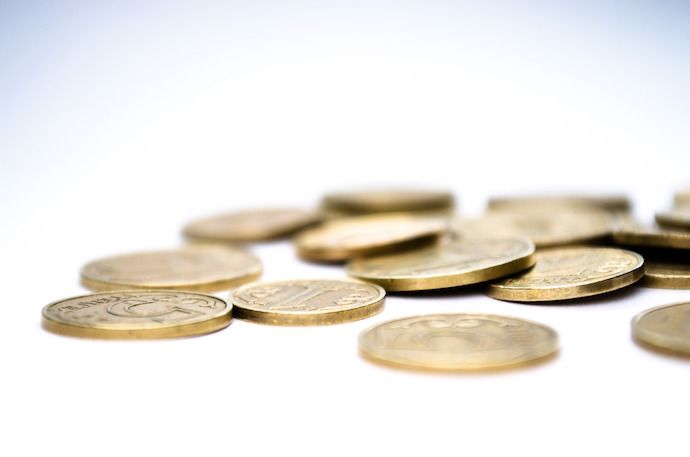 6. Dice discounts for mothers
What's more exciting than giving Mum a discounted drink or dish on Mother's Day? Rolling the dice to see how big a discount she gets!
When it's time to hand over the bill, let Mum roll a special Mother's Day dice (it's entirely up to you if you make this pink, fluffy, or covered in obscene amounts of glitter). Knock 10% off the cost of her order if she rolls a 1, 20% off for a 2, and so on.
It's a simple game to play, but it's sure to create a lot of buzz in your store as your other patrons look on to see how great a deal Mum is about to land herself — and those treating her wait to see how much they're about to save!
7. Embrace brunch & afternoon tea
Brunch is the perfect meal for special occasions like Mother's Day: turnaround is swifter than lunch or dinner so you'll get your table back quicker; there's an air of luxury to it, making it great for special occasions; and it's an affordable prospect for those looking to treat their mothers without breaking the bank.
If you can't offer a full brunch experience, then consider adding afternoon tea to your menu just for Mother's Day. Things like scones and finger sandwiches are easy to prepare in advance and always go down well when paired with a nice cup of tea or carefully crafted cappuccino.
Pop it on the board as the Mother's Day special and you're good to go!
8. Create a Mother's Day package
Be every thrifty son or daughter's hero this Mother's Day by offering your patrons everything they need to treat Mum in one, affordable package.
Work with other local businesses to keep costs down and give your customers the option of adding things like fresh flowers and personalised message cards to your food, drinks and sweets. Customers on a budget will love getting extra bang for their buck, while their mothers will come away feeling truly pampered.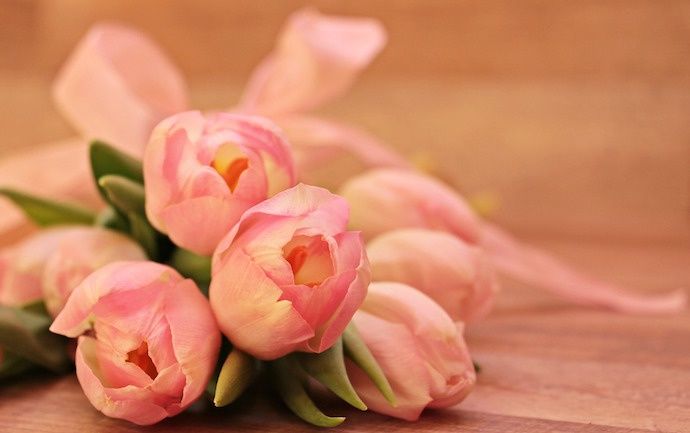 9. Run a Mother's Day raffle
Invite your patrons to enter their mother into a raffle for a chance to win a free meal, drinks, dessert or gift on a future visit. This could be done in-store with simple paper tickets, or by asking your guests to follow you on social media and respond to a specific post to put their mums in the running.
If you want to generate even more buzz online, you could invite patrons to upload a photo of themselves enjoying their food or drinks with Mum at your business and tag you on social media.
As well as the winning mums coming back for more (and very likely bringing people with them), using social media as the method of entry will net your business a little extra online exposure.
10. Free return meal for Mum
Mother's Day promotions are a great way to turn a profit, but it's important to think beyond the day itself.
Approach Mother's Day — and other significant calendar dates for that matter — as an opportunity to showcase your business and give customers a reason to come back on other days. A great way to do this is to present mums who dine with you a voucher for a free coffee, dessert or even main meal on her next visit.
As well as pretty much guaranteeing yourself a returning customer, the majority of voucher-toting mums will bring paying friends or family members with them when they come back, and will be more likely to introduce your business to their friends.
---
Wrap-up
The great thing about dates like Mother's Day is that, although they still create an opportunity to promote your business in unique ways, they're shorter-lived and slightly lower profile than key selling periods like Christmas.
This makes them perfect for trying out some slightly more creative and unusual marketing ideas without risking profits. Who knows, you might even come up with a winning formula that you can retool and reuse at other points in the year.
Planning to use social media to support your Mother's Day marketing efforts? Check out our complete social media guide for more tips and inspiration.
Management advice & insights, straight to your inbox.
Enjoying the RotaCloud blog? Tell us your email address and we'll be in touch whenever we publish a new blog.
---
---