'Tis Nearly the Season - Planning Your Staff Christmas Party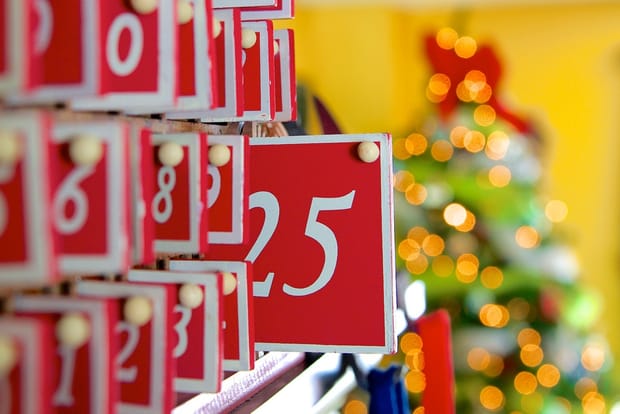 The inevitable countdown to Christmas has begun. Love it or hate it, there are only two months until Christmas Day. For employers, the festive season can be a very busy time, so organising your staff party well in advance is well-advised - or you'll be left to choose between the venues that no-one else wants to book!
Here are a few tips to help you plan ahead:
Set a date
Be flexible, do some research and pick a few dates to find out what works for most people. Your staff need to plan ahead so once you have an idea of when is best, get everything booked and organised well in advance.
Budget
Don't be miserly - let your staff know they are appreciated. Keep your budget in mind when planning your evening. Don't be a Scrooge and try to save pennies as it will send the wrong message to your employees.
Be generous so that staff know their efforts are appreciated, but don't go over the top - the best celebrations are not always the ones that are the most expensive. If you plan your party well and ensure there is enough entertainment then your employees will be happy and will have a good time.
Venue/Catering
Keep the party fresh and interesting by changing the restaurant, menu or catering provider from whatever you've used in the past. Your staff will likely be having Christmas dinner a few times during this time of year so don't be afraid to have something completely different.
A curry night or Chinese banquet for example might be a welcome change for your employees - as opposed to the platefuls of turkey and stuffing they have to look forward to over the next couple of weeks.
Plan the night/entertainment
Depending on the type of party you choose to have it is worthwhile planning beyond the Christmas meal to keep to party enjoyable and engaging. If you have the budget, putting on different entertainment each year can be a great way to add some fun to your evening.
You could hire a DJ and have a disco or invite a hypnotist, magician or comedian to perform. Alternatively, if you have a smaller budget you can simply play some Christmas party games.
Type of event
Don't be afraid to try something different - Zorb football is another great option
Most Christmas parties are simply a meal followed by drinks. However, don't be afraid to mix it up and host a different type of event. Take your staff on a group outing such as ice skating, clay pigeon shooting or go karting.
Alternatively plan a charity fundraiser or have a themed event such a casino night or a race night. If you can't decide speak to your employees and see what the consensus is.
Gifts/Secret Santa
Giving gifts is a good way to show your appreciation for your staff - although it can cause friction if some employees are jealous of what others receive.
A safer alternative is to have a Secret Santa, whereby each employee picks a name out of the hat and is secretly given another member of staff to buy for. You can set a budget so the gifts can be as extravagant or as trivial as you desire. Each gift is then wrapped and anonymously handed out at the party.
If you keep your Christmas party a fresh and enjoyable experience it will make your staff feel appreciated and keep their morale high. You don't need to spend a fortune so long as you make an effort. Also, don't be confined by convention, feel free to try something different - it will keep your event interesting and give staff something to remember.
Management advice & insights, straight to your inbox.
Enjoying the RotaCloud blog? Tell us your email address and we'll be in touch whenever we publish a new blog.
---
---