Our Pro package has just received a significant upgrade with not one but two new features! Meet Document Signing and Document Acknowledgement.
Let's take a look at what they can do...
---
Document Signing
As many of you will already know, in addition to real-time budgeting tools and bespoke leave request rules, RotaCloud's Pro tier also bundles in Document Storage, which allows admins and managers to upload things like employment contracts, right-to-work documents, company handbooks, and food hygiene certificates direct to their RotaCloud account.
Today, we're taking this feature to the next level by introducing Document Signing, which allows your staff to sign important documents digitally, saving you time by removing the need for things like print-outs, email attachments, or scanning paperwork.
How Document Signing works
While uploading a document to an employee's profile, admins and managers can now toggle a new option labelled "This document requires a signature".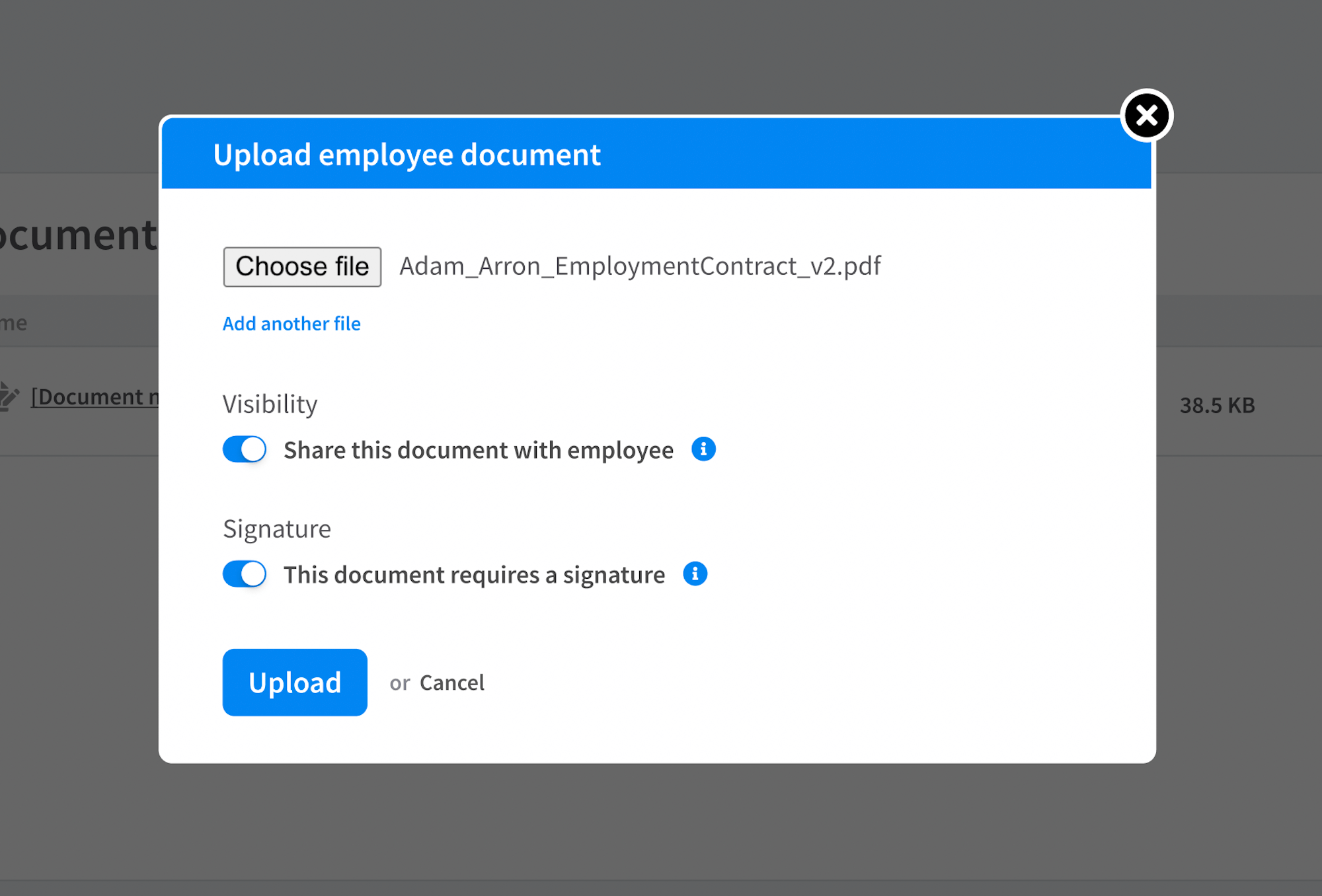 When this is selected, the employee whose profile the document is being saved to will receive an email prompting them to follow a link to read and sign the document.
The actual act of signing a document is simple — all employees need to do is enter their name into the box to generate a signature.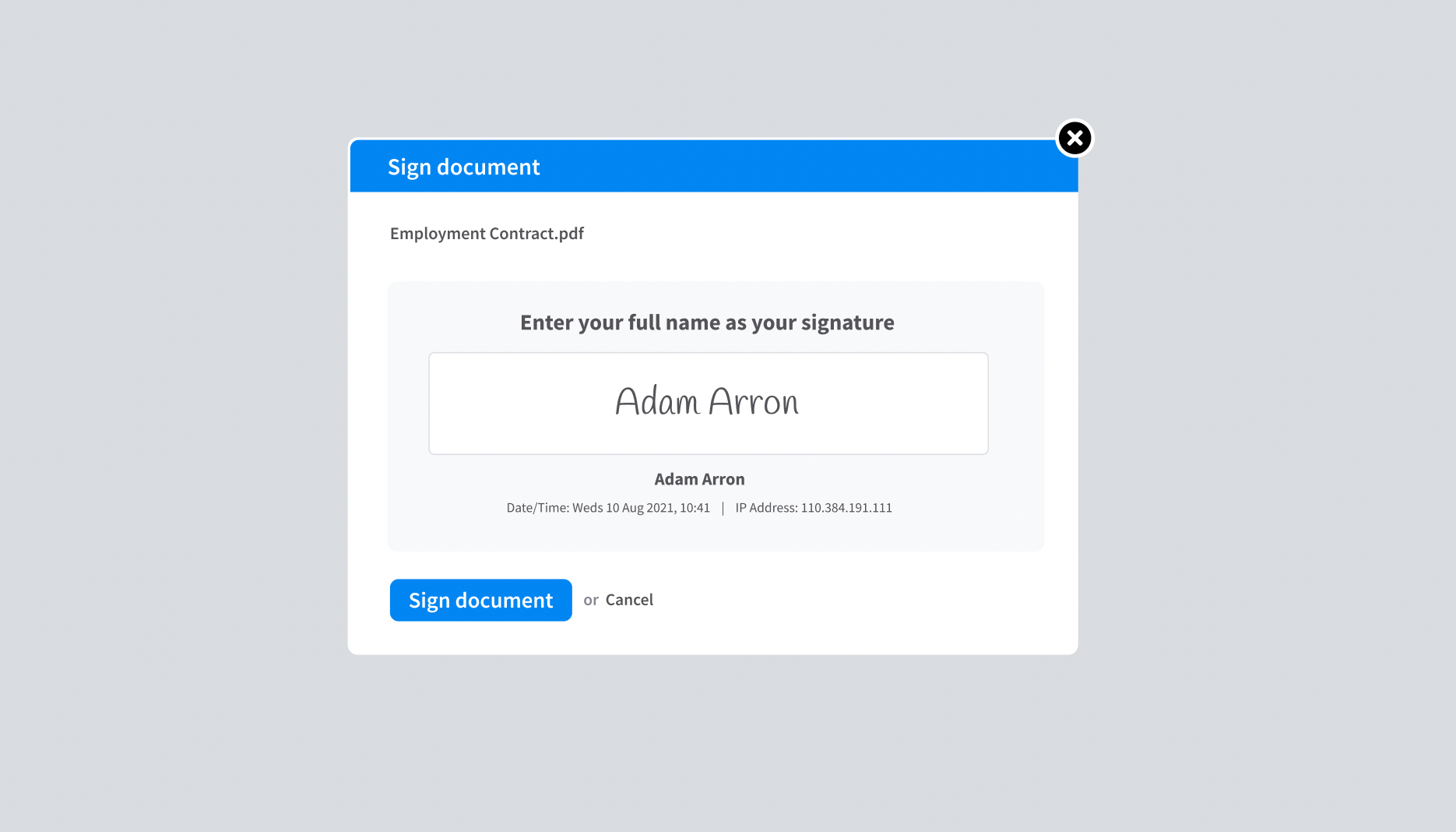 Once the document is signed, you'll receive a confirmation email letting you know, but you can also check the status of a document whenever you like via the "Documents" tab in an employee's profile.
RotaCloud will also send your employees reminder emails if they forget to sign a document, saving you the hassle of chasing after them.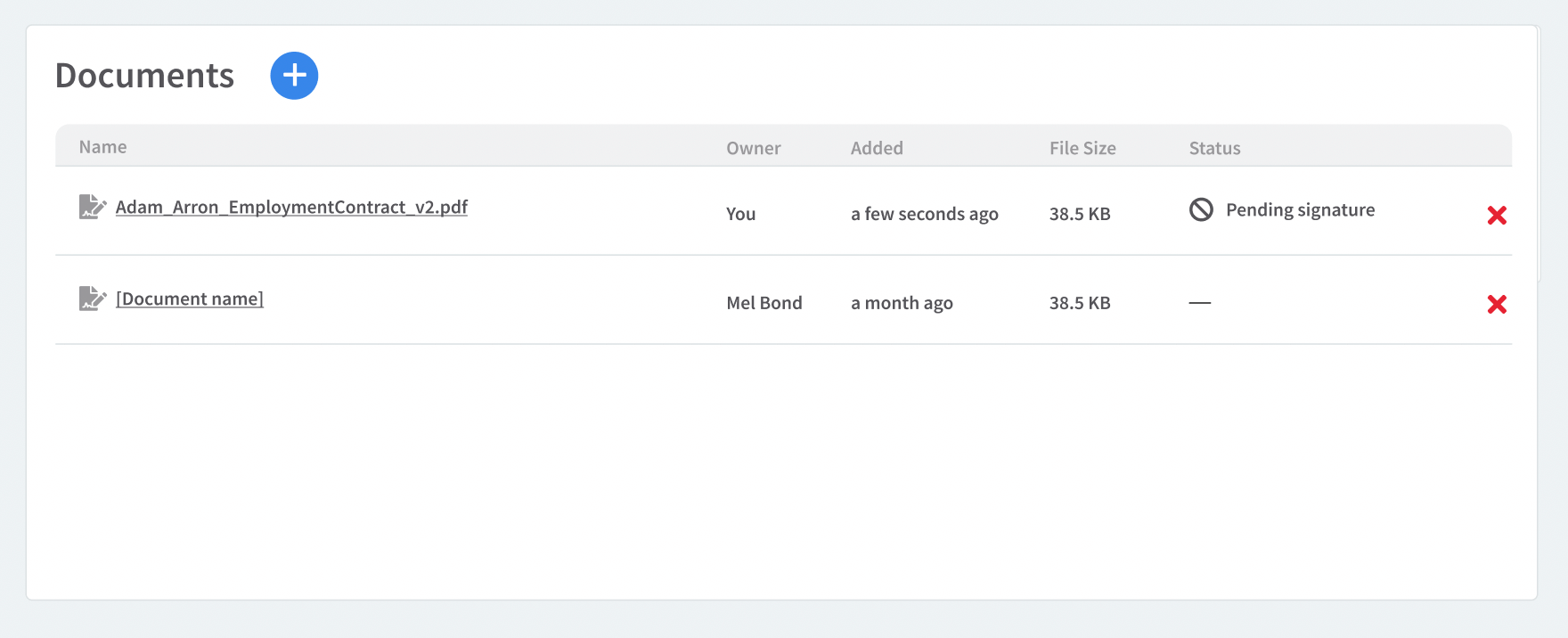 Document Acknowledgement
Not every document that you upload to your RotaCloud account will require a signature from employees, but you may still need to know that they've read it.
That's where Document Acknowledgement comes in.
Document Acknowledgement is particularly useful for occasions such as when you're uploading a new company-wide document or making changes to existing guidance for things like annual leave policies or health & safety regulations.
How Document Acknowledgement works
When uploading a new company doc, managers and admins can now now toggle an option to require acknowledgement of that document from selected employees.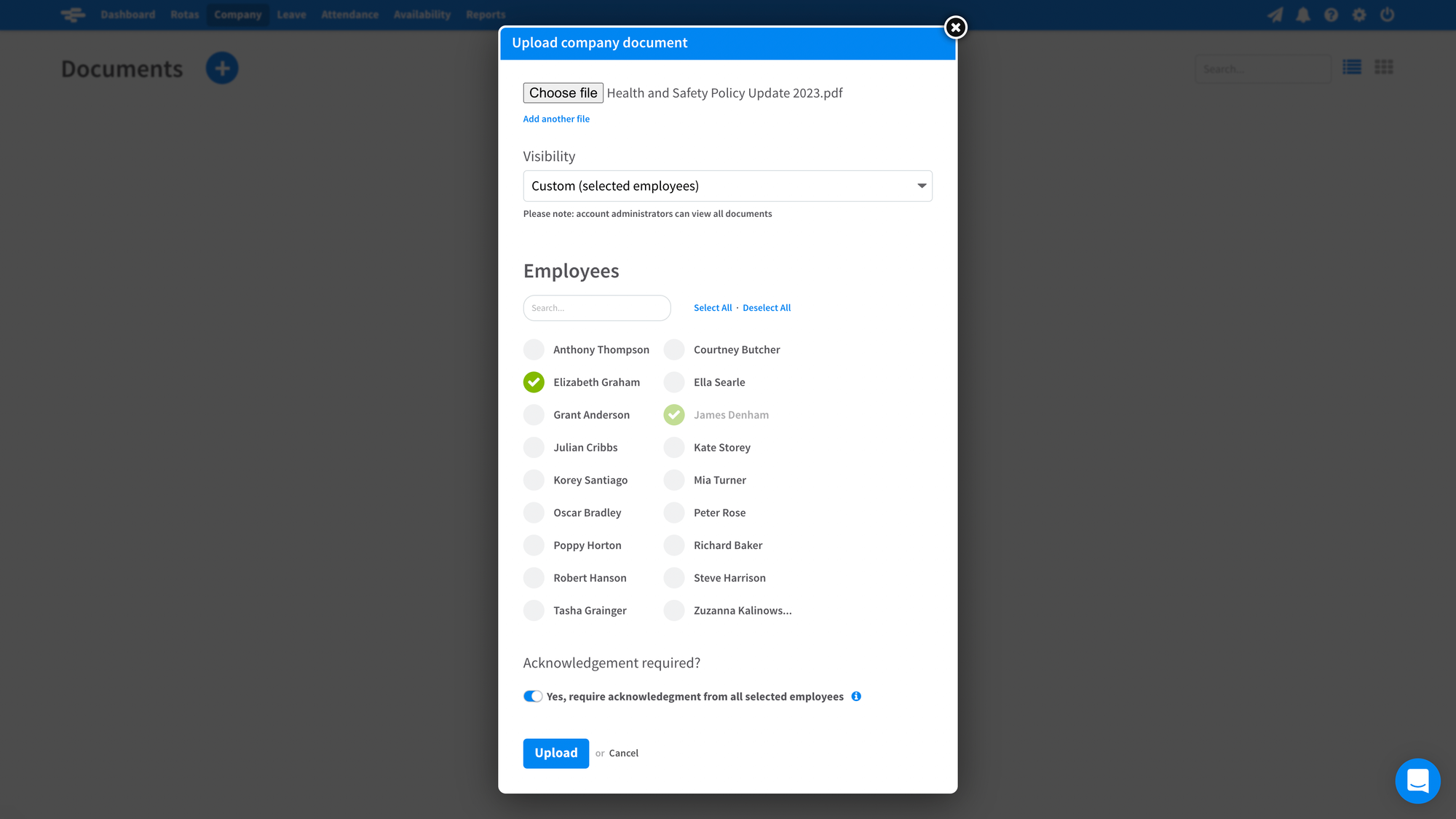 You'll also have a number of visibility options at your disposal, letting you decide exactly which team members can view the document that you're uploading.
Each of the staff you select from the list will then receive an email containing a link to that document in RotaCloud, prompting them to download and acknowledge reading it.
Just like with Document Signing, in the event that they fail to respond, employees will be reminded via email if there's a document still pending their acknowledgement.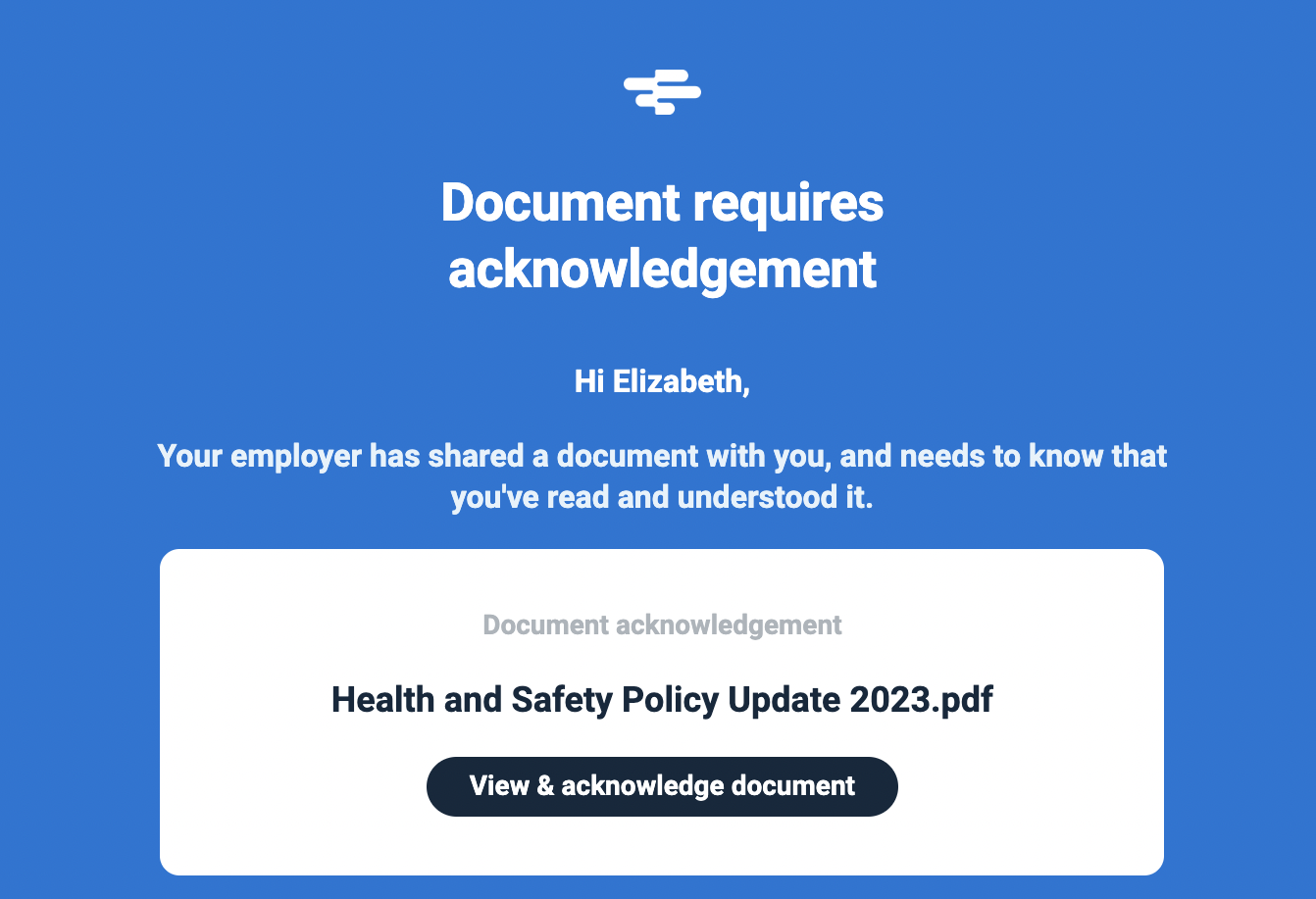 After following the link and accessing the document, your staff will then be asked to confirm that they've read it by clicking a button.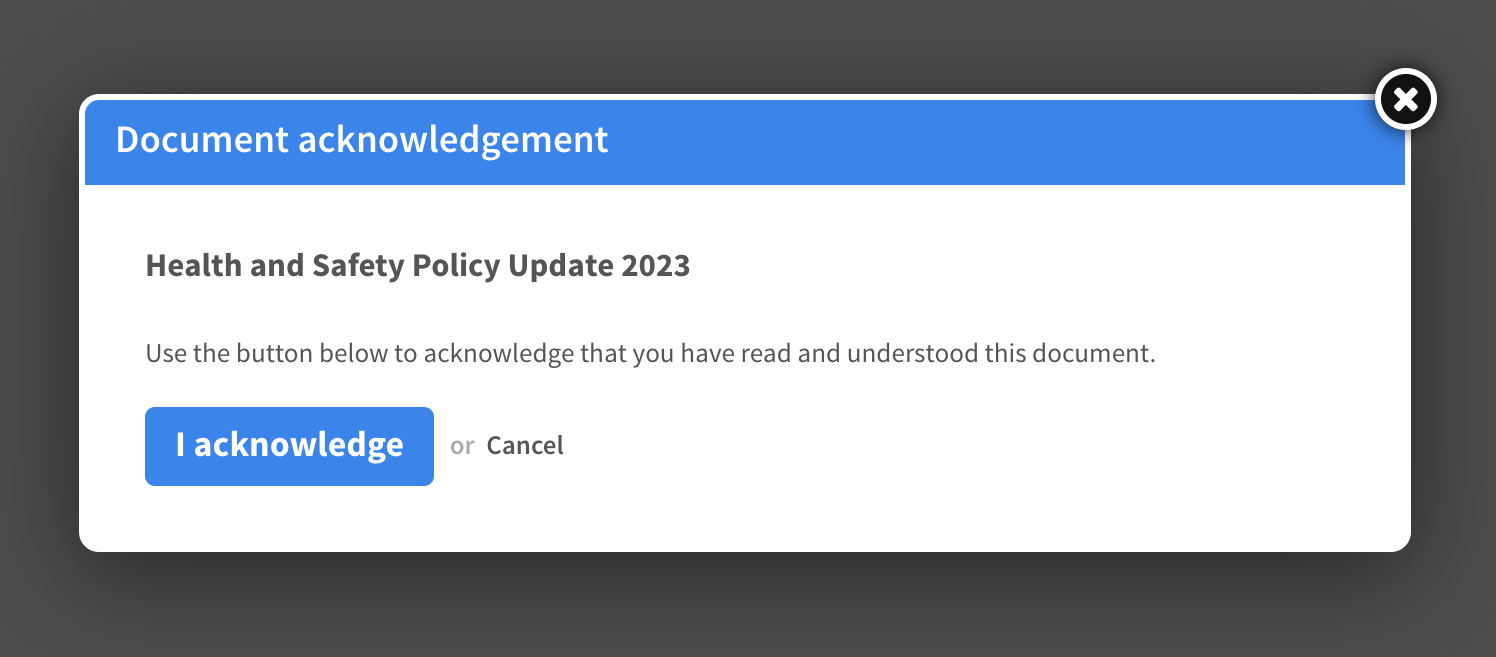 Done!
Account admins and managers with the relevant permissions can check the status of a document — including which of their staff have acknowledged it — anytime they like by heading to Company > Documents and selecting any document that they've marked as requiring acknowledgement.
Available now
Both Document Signing and Document Acknowledgement are available to use from today, free of charge for all existing Pro subscribers.
Don't worry if you're not already a Pro user — you can start your free trial of our Pro plan here, giving you access to all of the following tools and features:
---
We think you're going to love these two new features, but we're always keen to hear what you think — drop us a line via live chat if you have any feedback or suggestions!
---
---