The rise of technology has brought with it increasing pressure for businesses to 'go paperless'. Many businesses are embracing the trend of moving everything to digital platforms, but some businesses are just starting their journey.
You may have an ancient in-house system that you're so reliant on that you're afraid to change it.
You may have tried to implement tech-based solutions, only for them to be rejected by your staff.
Or maybe you simply don't have the time to run around finding and comparing digital versions of systems you already have in place.
But if you're yet to go paperless, there has never been a better time.
In recent years, thousands of incredible systems have been built which can help you run your business more efficiently and professionally.
And, increasingly, they're priced within reach of even the smallest business.
Your existing systems may work fine, but you might be surprised at how much time, effort, and money can be saved by switching to a software-based solution.
The most difficult part of going paperless is finding the time to identify software which you know is reliable, easy-to-use, relevant to your businss, and provides good value for money.
That's where we come in. Here's our guide to going paperless in 2017.
Why Should I Go Paperless?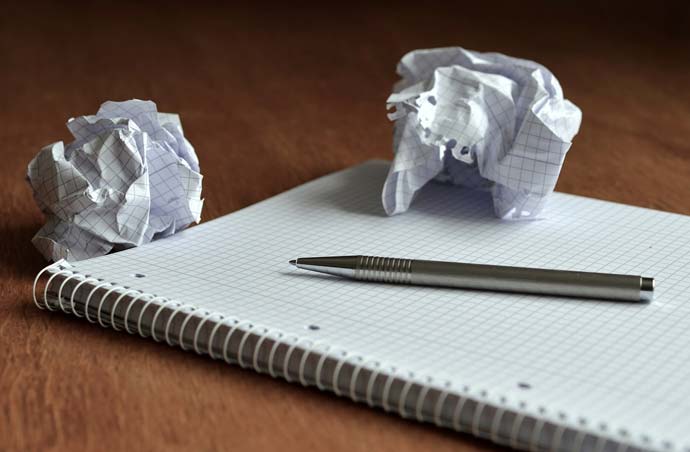 There are loads of advantages to switching over to digital systems:
Choosing the right tools can save you time, effort, and money
Sharing and distributing information is easier
You'll reduce or eliminate the need to supply paper and office stationery
The costs are clearer so can be budgeted for much more easily
Boost your environmental credentials
Digital systems appear much more professional and modern to clients and customers as well as to job-seekers
Your working environment improves, boosting employee retention rates
If we look at the benefits of switching from a single paper-based solution to a digital system, they're already significant.
In a recent survey sent out to RotaCloud users, we found that over 85% of our clients have been able to focus on more important aspects of their businesses as a result of using RotaCloud, compared with their previous system.
What's more, 73% of business owners using RotaCloud said that their working relationship with their team had improved, and 65% said that RotaCloud had helped improve the culture of their team.
As with every business decision, there are some potential downsides.
Implementing any new system will always take a little time and effort, and technology really needs backing from the whole team to provide full value. Choosing the wrong tool can be disastrous, particularly if you spend a lot of money and time on it upfront.
However, taking the time to invest in paperless systems could bring massive time and cost savings for your business if you make the right choice.
What should I look for in a digital tool?
If you're feeling inspired to go out and look for digital tools to try, there are a few things to bear in mind. In order to get the most out of a digital tool, it should have these traits:
Limited hardware requirements - the software should also work on mobile devices (ideally online or cloud-based)
Value for money - in terms of cost savings, and time savings
Flexibility - able to suit your needs through extensive settings or customisation
Straightforward implementation process
Easy-to-use
High quality support direct from the provider
Bonuses include integrations with other tools, and as much compatibility as possible (avoid systems which require any sort of proprietary hardware).
You should also avoid trying to build your own custom system in something like Excel or Google Docs. While they may be quick to set up, they tend to require much more maintenance, know-how, and don't always scale well.
Investing in purpose-built software will serve you much better in the long term.
The Golden Rule: Business software doesn't have to be difficult to use. Don't be afraid to write potential solutions off based on poor design. It is possible for you to enjoy using business software if you find the right product!
Our recommendations
Below are a few of our favourite tools for managing different aspects of your business while cutting down on paper.
Accounting & Finance
Managing money can be a real nightmare. Updating your accounts, tracking expenses, and chasing up payments takes away precious time from your business. You can use software to help.
Our top recommendation is QuickBooks, followed closely by FreshBooks. QuickBooks is more suited for UK businesses, but otherwise they're very similar.
In short, an accounting tool will give you a streamlined way to manage your books. They also provide easy ways to track expenses (including receipt scanners for your smartphone), and can generate professional invoices which can then be tracked, so you know when your client has seen the invoice.
Both tools have comprehensive reporting systems too.
QuickBooks' Essentials plan for small businesses is £10.50 per month for the first six months. Freshbooks starts at $15 (£12.25) per month. Both include a 30-day free trial, and are billed on a no-contract rolling subscription basis.
Scheduling and booking
We're biased, but we think RotaCloud is the best staff scheduling software for UK businesses.
The system provides an easy-to-use rota builder, a full holiday management system, and built-in reports.
Employees get their own accounts so they can see the rota wherever they are, and RotaCloud has a full notification system which keeps everyone up-to-date automatically.
RotaCloud also has an optional add-on for attendance tracking and payroll management.
Pricing is based on how many employees you have and starts at £9 per month on a monthly rolling subscription.
If you need a tool for booking appointments, we recommend Calendly - the free version will be adequate for most SMEs.
If resource planning is what you struggle with, try out Float.
Note-taking
Taking notes in meetings, or for any other purpose, if something we all need to do.
Pen and paper usually work fine, but there are apps which help you organise, sort and search your digital notes in an instant.
Moving to digital notes also lets you share notes with your colleagues easily.
This category is absolutely brimming with options depending on your preferences and needs. Here are a few of our favourites.
Dropbox Paper is a fantastic collaborative note-taking app, with a clean, simple interface. To share notes with your colleagues, all you need to do is mention them with an @ sign, as you would on Twitter and other social media channels. It's free to use and available on every popular platform.
Paper is a relative newcomer to the note-taking scene - for a more established tool, choose Evernote. Evernote's focus isn't so much on collaboration. Instead, it really shines through the variety of different ways notes can be stored in the system. It even lets you save photo and audio notes, and it'll detect text within images.
Evernote has different pricing tiers but the standard version is free.
If you're a Post-it fan, you might like to try out Google Keep. Essentially, Keep lets you create, store and manage digital colour-coded 'sticky' notes. You can enter notes manually, or speak into your phone's microphone and Keep will automatically convert it into text.
Have some handwritten notes that you want to digitise? Take a photo, then Keep will read the text in the photo so that you can search it alongside your digital notes.
Keep is best-suited to shorter notes and quick jottings. It's free.
Employee Handbook and Policy Documents
You should have an employee handbook. But managing and updating it can be very difficult, particularly if it's in paper format.
We whole-heartedly recommend Google Sites. The product was recently updated so you can build a professional-looking web page in a few minutes. Updating and maintaining the site is very easy, and employees can access it wherever they are.
It's also free!
Tasks and To-do Lists
If you share a workload with a team, or delegate tasks and responsibilities for some other reason, it's a great idea to have a task management app.
Our favourites are Trello and Todoist. Each has a slightly different approach and will work differently depending on your needs. They both have free versions, with premium features available for a monthly subscription fee.
They both have great collaboration features, and act as fool-proof ways of tracking who is responsible for each task. They both have great apps available for all the major platforms.
The Next Level
The above recommendations make a good 'starter' package for the paperless office. If you want more recommendations for things like HR software, marketing, office suites, and more, you can check out our Ultimate Software-as-a-Service Toolkit for Small Businesses.
Wrap-up
It's worth pointing out here that unless you're some kind of superhero, it will take a while to go paperless. We recommend tackling one or two switchovers at a time, just to make sure you don't overload yourself or your staff. You could also trial certain services on individual teams or departments to see how they fare.
It may take some time, but we're confident that most businesses will benefit greatly by going paperless.
Did we convince you to make the switch? Or are you sticking with paper for now? Let us know in the comments!
---
---
---