Lots of people 'hibernate' post-Christmas, but many will be extra cautious this coming January and February as they gauge the impact of the cost of living crisis on their homes and bank balances.
But winter guests are extremely valuable. As well as keeping you afloat in quieter times, they're essential for reputation-building as they help to keep you on people's radars. They also boost the local community and economy, as they visit nearby attractions and spend money at shops, pubs and cafes while staying with you. In short, you can't afford to be without them.
The cost of living crisis, coupled with repercussions from Brexit, the pandemic, and rising inflation, is putting huge pressure both on UK businesses and individual households. S0, how do you entice people to come and stay when times are so tough?
Here are a few ideas to help you out:
Paint a winter picture
Frosty days, roast dinners, muddy boots and log fires — despite the cold and the long, dark nights, winter can be beautiful and there's a lot that people love about it.
Show the beauty of the season on your website and social media to tempt people out of their homes and into yours. Change your website banner images to gorgeous winter scenes, and post cosy fireside videos and stunning landscape pics on your social media. Show people what they're missing out on, and follow up with a special offer or winter discount.
Be creative with your promotions
Of course, you can (and should) do the usual to encourage winter footfall — like offering discounts for multiple-night stays, or reduced rates for last-minute bookings — but you can take it further with a little creativity (and that's at no cost to you).
Consider something along these lines:
'Beat the blues' package - Whether it's the post-Christmas or January blues, lots of people feel miserable after the festive season. Summer feels like a long way away and there's still a lot of winter left to go. With financial worries on top, a national feeling of despair is likely in early 2023. Counter this by offering a short escape away from it all that doesn't cost the earth — and start talking about it now.
More than just a stay - Yes, you're an accommodation provider, but can you offer anything to encourage custom from those who don't want to stay? Just because people can't afford an overnight doesn't mean they're not looking for things to do. What you offer will depend on your location, but here are a couple of wintery ideas to get you thinking…
Wildlife watching - If you have land around your property where there are trees, hedges, ponds or gardens, it's likely you'll have some non-paying guests in residence. Advertise 'Winter Wildlife Watching Windows' in the afternoons, where people pay a small fee for a guided tour to  learn about the local wildlife. You could host it or ask a volunteer from a local wildlife charity to be the guide (wildlife watchers could drop a few pennies in a pot). And when the tour's over, you can invite them in for a cuppa and a snack to warm up!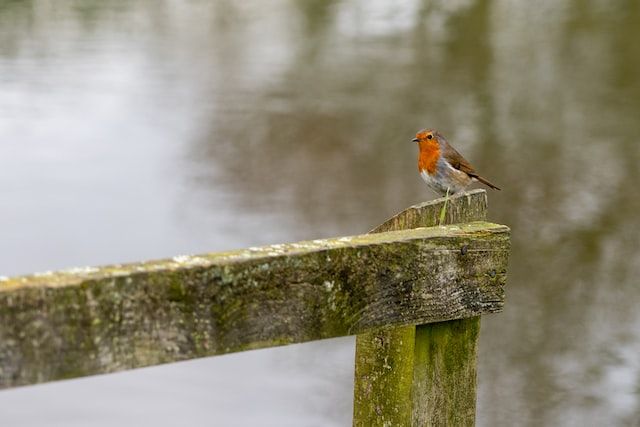 Winter walks - Similar to the idea above, but for those who do not have much land or are in a built-up area. Offer walks to and around local parks or gardens in small groups. For something a bit different, you could provide tea or hot chocolate in takeaway cups, with the option of soup or hot cider on return from their walk.
Ideas like these take a bit of organisation and thought, but they shouldn't cost much by way of overhead as they can be advertised for free in-house, locally, and on social media. Plus, the activities can be promoted as add-ons to staying guests — bumping up their spend and giving them something lovely to do while they're with you.
Partner with local businesses
You know your area and what it has to offer, but your guests probably don't. By partnering with others to create bespoke packages, special deals or VIP promotions, you're supporting the local economy while giving your guests added value.
Offer something different, unique and only available in winter (you'll have to wait a year to do this again!), and team up with someone who will benefit as much as you. Tour guides, breweries, photographers, pubs, galleries and local attractions are all worth talking to.
Be cosy and comfortable
Maybe more than ever, people will be looking for warmth this winter. So post cosy photos on social media and highlight all the little extras that your guests are bound to appreciate — snuggly blankets, fireplaces or log burners, heated courtyards, warm drinks, slippers, dressing gowns, and baths. And be sure to promote any good reviews! People are more likely to book with you if they feel confident about what they're going to experience.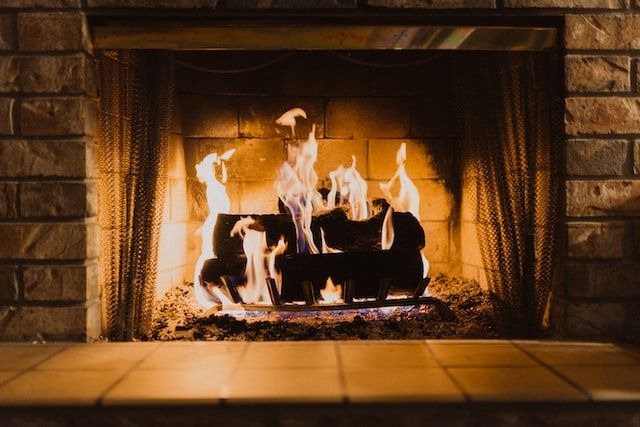 Focus on local
'Getting away from it all' but without the hassle (and cost) of travel has big appeal, especially when there are train strikes and money or time is tight. You just need to make sure people know you're there.
Look for local groups and community pages on Facebook, use popular hashtags on Instagram, and advertise on local notice boards and in cafes, pubs and shops. And remember to tailor your messaging so it plants the idea in the heads of locals — they won't know it's for them unless you tell them it is!
Don't forget the last-minute booking sites
People across the UK are bracing themselves for a winter of discontent, so last-minute booking sites could prove invaluable for catching them when they're feeling spontaneous.
Think midweek cheeky stays to brighten up an otherwise dull week or month.
Offer something a bit special at a discounted rate — romance is still on the cards despite the cold, with Valentine's Day not too far away. And tell your followers on social media that these deals are out there — Sunday evenings or Monday mornings are a great time to promote, as that's when people tend to really feel the grind.
Make it about them
One final pro-tip: consider offering packages that can be customised to suit needs or budgets. For example, you could have a basic 'one night away' deal that could be booked as is or with added extras — breakfast, dinner, a bolt-on night at a special rate, etc.  
Giving people a bit of flexibility at an otherwise inflexible time is good for your brand, and will encourage good feeling, foster a sense of loyalty, and hopefully boost your guest numbers.
---
Attracting guests during the winter season is challenging at the best of times, so we hope you've found some inspiration here to help you navigate the early part of 2023.
Remember: these ideas are not just applicable for winter — they can run into the spring, or be tweaked to continue throughout the year and beyond. If something works for your business then take it as far as you can and make it your own.
---
---