Employee experience has never mattered as much in the hospitality industry as it does today.
Brexit and the lasting impact of Covid-19 have left restaurants, cafes, and bars across the UK perpetually short-staffed, with managers struggling to fill the gaps in their rota and recruit enough team members to meet demand.

But some hospitality businesses are bucking the trend.
Employers who offer their staff a five-star employee experience — that is to say, helping them achieve a healthy work-life balance and making their working environment a great place to be — are reporting reduced staff turnover and even increased profits.
Here's how staff scheduling software can play a big part in improving the employee experience at your cafe, restaurant, or bar, helping you hold onto staff for longer, and attract new hires with ease.
What is employee experience?
"Employee experience" is a term we see a lot on professional networking sites like LinkedIn. But what does it actually mean?
Sometimes shortened to "EX", employee experience describes the overall experience a member of staff has during their time with a business, based on a number of common touch-points, including:
the recruitment, induction, and onboarding processes
company culture
the physical working environment
how the business communicates with its staff
things like perks, payment, and rewards
… and more — check out our blog, An introduction to employee experience, for an extended list to consider at your business.
Employee experience affects a person's behaviour, productivity level, and attitude towards their employer, their coworkers, and their workplace — it's what motivates staff to stick around or to start looking for somewhere else to work. It also influences what they say to other people about your business.
Why a positive employee experience matters in the hospitality industry
Employee experience matters across every industry, but its effects can be particularly felt at businesses like cafes, restaurants, pubs, and bars where staff work less sociable, changeable hours — most of which are spent on their feet.
Here's how offering a positive employee experience can give your hospitality business a real boost:
Better customer service
It's common knowledge that happier staff are more productive, but they're also more likely to provide your customers with a positive guest experience.
As well as being less likely to come to work late or in a bad mood, staff who feel valued and respected by their employer will be more diligent and attentive at work, taking better care of your guests as a result.
And that positivity will spread. Diners who are served by an employee who's visibly content in their work will be more likely to enjoy their time with you — which means more repeat visits, better online reviews, and bigger spends.
Lower staff turnover
Times are tough for many hospitality businesses right now, with large numbers of employees walking away from their roles in the last few years in favour of jobs that offer a little more consistency and security.
By focusing on employee experience, your staff are more likely to stick around, becoming better, more skilled employees and saving you thousands of pounds — plus a tonne of hassle — each year on training and recruitment costs.
Better quality applicants
Restaurant and bar jobs can be a bit of a tough sell, especially when there's only so much you can realistically offer your staff in terms of pay.
But a positive employee experience can make all the difference. Your business will become known as one that takes care of its staff and helps them strike a realistic work-life balance.

Keep this up and you'll eventually have people applying for roles at your business not just because they need a job, but because they want to work somewhere they feel respected and valued.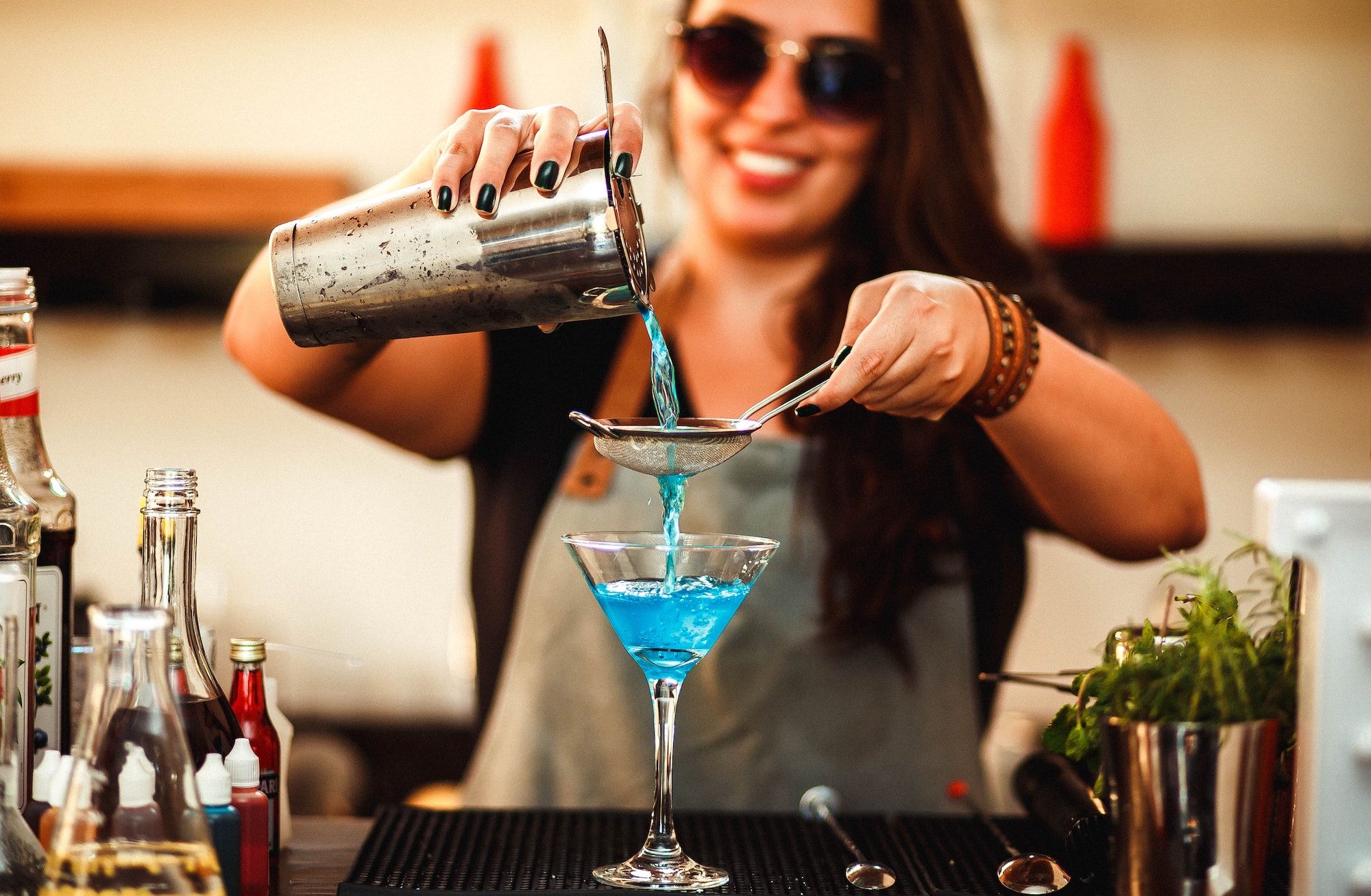 How staff scheduling software can boost employee experience
Looking to improve working conditions for your staff? Here are five ways that staff scheduling software like RotaCloud can give your hospitality business a major employee experience boost.
1. Staff can have more control over their personal time
Search for "late rota" on Twitter and it's nearly always the same story: it's Sunday evening and disgruntled employees all over the country are angrily tweeting about the fact that they still have no idea when their next shift will be.
Late rotas make it almost impossible for staff to make plans in their personal time. After all, how could any of us be expected to find time to study, socialise, or arrange things like childcare if we have virtually zero notice of when we're supposed to be at work?
People management software like RotaCloud solves this issue by making planning staff rotas quick and easy.

With our simple drag-and-drop rota builder, managers can create clear, reliable schedules for kitchen, bar, and front of house staff in minutes. Template tools and the ability to copy and paste shifts speed up the process even further, while managers can send finished rotas straight to their employees' smartphones with a single click. No printouts, email attachments, or WhatsApp groups required.
Perhaps best of all, because their rotas are stored online rather than downloaded to a particular device, your staff are free to check their schedule anytime they like via their laptop, tablet, or mobile phone, safe in the knowledge that it's the most up-to-date version.
2. Staff stay in the loop
Showing up to work to find that your shift's start time has changed or, even worse, that it's been cancelled altogether is extremely frustrating.
But changes to the schedule are the norm in hospitality — someone calls in sick;  a big group booking comes in; there's a last-minute cancellation and you no longer need all the staff you thought you would...
The problem is being able to quickly communicate changes to your team before it's too late.
Advanced rota planning software like RotaCloud automatically alerts staff whenever there's a change to their schedule via text, email, or push notification — saving you the hassle of tracking down affected team members and ensuring that they've got the message.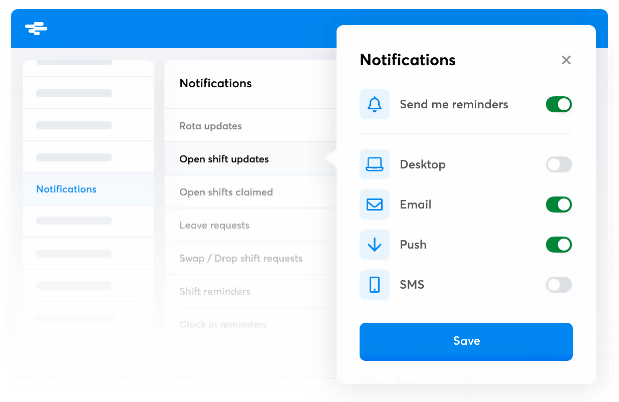 Keep your team in the loop — automatically
RotaCloud's automatic text, email, & push notifications let your team know the moment their rota's ready or if there's a change to the schedule — so you can stay focused on running your business.
Find out more
3. Staff can better prioritise their health
Late finishes, early starts, weekend shifts, and working on bank holidays — all par for the course in hospitality — can take their toll on employees' health over time, leading to illness, absence from work, and even resignations.
RotaCloud helps your staff take better care of both their mental and physical health by allowing them to track their used, booked, and remaining annual leave anytime they like via the free RotaCloud mobile app.
Staff who accrue their holiday, meanwhile, can see how much leave they've banked with each shift worked — without having to pester their manager.

Annual leave requests are made directly through the RotaCloud app with a couple of taps, while managers can process requests simply by clicking 'Approve' or 'Deny'. Approved leave is automatically deducted from an employee's allowance and their holiday automatically marked on the rota to prevent clashes.
4. Staff feel more in control of their work-lives
When your schedule changes all the time and you work to a rota, it's easy to feel that you have very little control over your working life, with plans frequently altered or scrapped to accommodate shifts.
By contrast, hospitality workers whose managers use staff scheduling software enjoy a far greater degree of ownership, as they're able to do things like organise shift swaps and arrange their own cover if they're given a shift that clashes with something important in their personal life.
In the event that they can't work a particular shift, staff can use the RotaCloud mobile app to invite a colleague to provide cover. If their colleague agrees, the proposal is sent to the manager for review, who can approve or deny the request with a single click, and the rota is automatically updated.
In RotaCloud, managers always have the final say over things like shift swaps and cover, but by giving them a small amount of freedom and autonomy, staff enjoy a sense of control over their working lives. This can help to reduce stress levels and make them feel more content at work.
5. Rotas are more likely to work for everyone
When you've got a business to run, it's not always possible to keep track of your team members' individual requests and preferences for particular shifts.
RotaCloud removes this obstacle by allowing staff to mark their availability via the RotaCloud app. Their availability (or unavailability) is visible on the rota as you plan, helping you to make schedules that work better for everyone. And you don't have to rely on memos or trawl through emails and texts to remember which weekend your head barista said they couldn't come in.

Of course, not every shift request can be granted. But inviting your team to let you know whether there are particular days they'd prefer not to work demonstrates that you value their time and understand they have a life outside of work — part of providing a positive employee experience and being a great employer.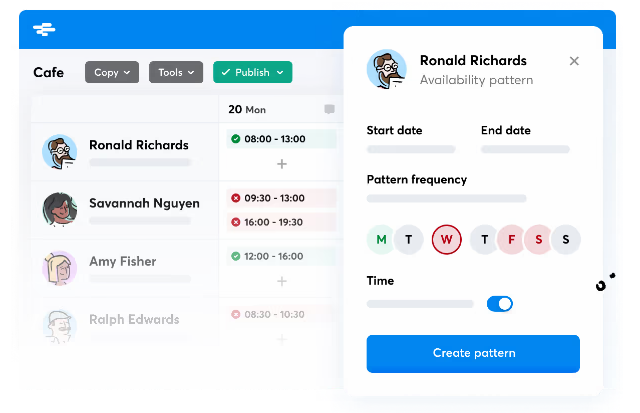 Staff availability, right there on your rota
RotaCloud lets your staff mark their availability in seconds, and for you to see it on your rota as you schedule shifts. They get the shifts they want, you get to stay fully staffed.
Explore availability in RotaCloud
Wrap-up
Making use of rota planning software like RotaCloud can be hugely beneficial to improving the employee experience at virtually any business, but its effects are felt particularly strongly at businesses like cafes, restaurants, bars, and pubs.

Being able to access the rota anytime, anywhere; request annual leave; and organise shift swaps and cover, means that staff whose employers use platforms like RotaCloud have a level of clarity that other employers may not offer.
And employers who embrace the concept of the employee experience, are seeing benefits — including reduced staff turnover, easier recruitment, and a happier, more productive team.
Try RotaCloud free for 30 days, with no payment card required, and see how much easier it makes life for your staff — and for you, as their manager.
---
---