Using your RotaCloud account to help navigate the COVID-19 crisis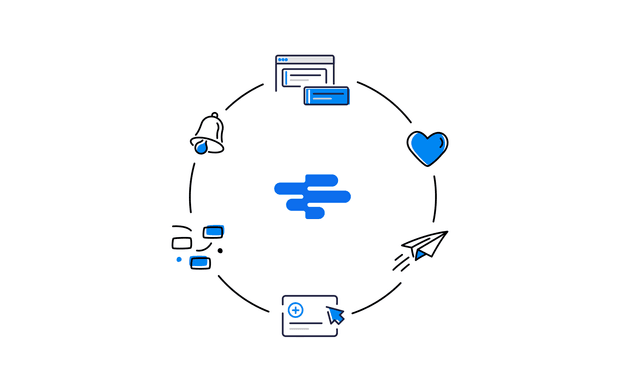 There's no getting away the fact that times are tough for businesses right now. With the impact of coronavirus (COVID-19) leaving many business owners with no option but to furlough many of their employees, and others struggling to meet demand with limited staff numbers, it's never been tougher to lead a team.
Our goal in creating RotaCloud has always been to help make work simpler — and by that token life easier — for managers and their teams, so it's at times like these especially that we want to do what we can to help.
With this in mind, we've prepared the following list of tips and suggestions for using your RotaCloud account to help you cope with the pressures caused by the Coronavirus. Whether you're struggling with scheduling, recording staff absences, or gathering information as part of a furloughing process, the good news is, you have all the tools you'll need, right at your fingertips.

Here's how RotaCloud can help.
Keeping your team in the loop
During these times, your staff are likely feeling pretty anxious. One of the best things you can do as their employer to alleviate that is to keep them as well-informed as possible.
RotaCloud is packed full of ways to help you do that, whether you're communicating about shifts, sickness, temporary absences, or simply need to send a message about the business.
Notifications
It sounds obvious, but during times like these, you want to ensure that your entire team have at least one of the three notification types (push, email, SMS) switched on. This'll mean that they'll never miss an update, and will be on-hand when you need them.
Memos
The Memos tool lets managers message individuals or even whole groups of staff directly within RotaCloud — for example, keeping your team up to date regarding irregular opening hours, or any action you're taking to limit potential spread of the virus between teams.
Check out this page on our Help Centre for more info on using Memos.
Day Notes
When scheduling shifts in the Rotas screen, managers can add notes on particular days in their schedule. Day Notes can either be public (visible by your entire team) or private (visible to you only), and can be applied to anything from a single day to an entire year in advance.
It's better during times like these to err on the side of communicating too much rather than too little, and we hope these tools can help with that.
Recording leave, sickness & absence
RotaCloud's leave types allow managers to keep accurate records of the nature of an employee's absence. During this period especially, it's important that all types of leave — from sickness to annual leave — are recorded as such.
When adding leave, account admins and authorised managers have a number of possible options:
Sickness. Useful if a member of your team calls in sick or has to remain at home after exhibiting symptoms of coronavirus.
Absence. If an employee is required to socially isolate (for example, if they're part of an at-risk group, or a member of their household has symptoms of the virus), you may want to mark them down as absent. It could also be worth adding a note to such employees' leave records in the 'Message' box, indicating that they're self-isolating — this will come in handy later when deciding if it's safe for them to return to work, and also for statutory sick pay (SSP) purposes.
Furlough. If the effects of the coronavirus pandemic require you to place staff on furlough, it's important that they're marked as such on your rotas. This will make it much easier to generate a record of when each employee's furlough period begins and ends in preparation for submitting data to HMRC as part of the Coronavirus Job Retention Scheme.
Admin may be the last thing on your mind at a time like this. But by keeping your records organised on your RotaCloud account, and maintaining accurate info about any and all types of leave and absence, it will make it significantly easier to make claims through the UK government's various support schemes.
Filling gaps in the rota with Open Shifts
Even if your business is able to remain operational at this time, it's likely that you'll have to respond to periods of unplanned absence and staff illness. Similarly, your employees may find it difficult to commit to set shift patterns owing to external pressures, so may appreciate a degree of flexibility regarding their shifts.
One solution to both problems is to make use of RotaCloud's Open Shifts feature.
If an employee calls in sick and can no longer work their scheduled shift, said shift can be added to the 'Open Shifts' area at the top of your rota. All staff who are eligible to work that role will receive a notification that there's a shift up for grabs, and can claim it. The rota will update automatically when shifts are claimed.
Enabling shift swaps
Another quick and easy way to provide your staff with a degree of flexibility (and potentially reduce disruption to your schedule) is to enable shift swaps on your account.
Once enabled, employees who work the same roles can arrange cover and shift swaps between themselves, saving you the hassle of finding cover. If you'd rather be kept aware of any proposed swaps, however, then it's simply a case of selecting the relevant check box when enabling or disabling shift swaps in your account's Settings.
Even if you don't usually allow your staff to swap shifts in this way, a temporary change in policy (communicated via Memo, as above, perhaps) could make both your and your employees' lives a lot easier during this difficult time.
Further reducing scheduling time
Finally, remember that RotaCloud allows admins and permitted managers to copy shift patterns and paste them up to months in advance.
The 'Copy Custom Range' tool is essentially an advanced form of cut & paste — it allows managers to copy a customisable selection of shifts and repeat them multiple times into the future, which could come in handy when replicating any interim shift patterns.
---
We'd like to assure all of our users that our customer support team are here to help with any and all queries you might have about your RotaCloud account. We're currently working from home in accordance with government advice, but rest assured that our support hours remain unchanged (8am–5pm, Monday to Friday), and you can reach out to us via email 24/7.
Take good care of yourselves!
Management advice & insights, straight to your inbox.
Enjoying the RotaCloud blog? Tell us your email address and we'll be in touch whenever we publish a new blog.
---
---