Social media has transformed our world — influencing everything from our habits and our health to our holidays. Last year, Instagram broke its own records and hit 1.074 billion users worldwide.
As a photo and video sharing platform, the appeal of Instagram is far-reaching as it gives businesses broad scope for creating content. Some choose to stick to the more traditional "online photo album" style of promotion, showcasing everything from their food to their bedrooms and sweeping, majestic views.
Others take the opportunity to not only highlight their brand, but the personality and people behind it, fully embracing Instagram Stories and Reels to show another side of themselves and engage more people.
Of the over 1 billion users, the average person spends almost a whole hour every day on Instagram — that's a lot of potential interested customers. Of course, there's also a lot of competition out there too, but it's possible to attract a portion of the audience without a huge marketing budget, making it a great choice for brands of all shapes and sizes. And, as with all social media, existing and potential customers can interact with you and help to push your profile even further.
Two of the hotels we're featuring today, The Old Stocks Inn in the Cotswolds and Holdsworth House Hotel & Restaurant in West Yorkshire, post regularly to Instagram with positive results.
"Instagram is the most popular platform for our business. We receive the most engagement through this platform and guests love to post about their experiences at our Inn on it too." - Charlotte Tuck, Business & Brand Development Manager at The Old Stocks Inn
A sentiment which is echoed by Liz Howe in the marketing team at Holdsworth House:
"Instagram is really important for Holdsworth House Hotel & Restaurant, more so since 2019 and the lockdown. Visitors want to buy into a dream… Ours is all about a rich, warm and inviting experience – whether that's dining, weddings or an overnight break. We use richly coloured pictures with depth to convey the luxurious and historical nature of the hotel."
Whether you're new to social media or an old hat, following accounts both in and outside of your industry will help you keep pace with the changing trends and styles. Spend a little time every day online to see what others are posting and you'll gain confidence and inspiration for your own feed.
Here are five stellar accounts that we recommend you follow today.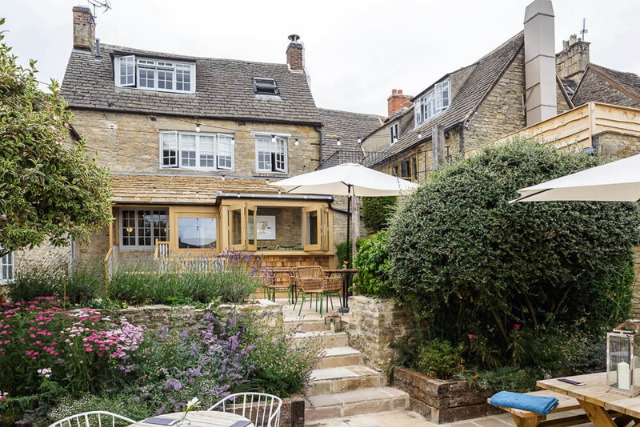 Where?
Stow-on-the-Wold, Cheltenham (Cotswolds).
What?
The Old Stocks Inn is a 17th-century coaching inn located in Stow-on-the-Wold, which is the highest town in the Cotswolds. They describe their boutique hotel as "Luxurious, but not stuffy. Elegant, but not pretentious. Quaint, but not twee.", which we love.
Why we like it
The Old Stocks Inn has something special to offer both overnight guests and passers-by, all delivered by their charming troupe of staff, who make it their business to give each and every guest the "warmest welcome in Gloucestershire".
From restful rooms and hearty food to artisan coffees and hand-crafted ales, The Old Stocks Inn has everything we'd hope for on a UK mini break. The friendly, down-to-earth service is complemented by the hotel's unique design, making it both a welcoming and Instagrammable place to stay. The Inn's two AA Rosette food and drink offer is further enhanced by their bespoke cocktail list.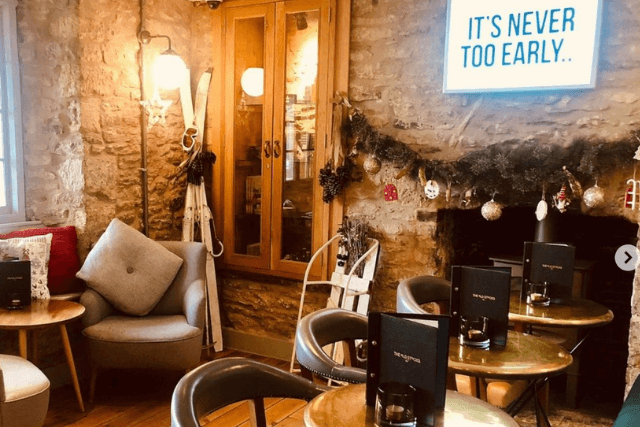 Best photo opportunity?
There are many, but our favourites are:
Cocktails in the new lounge, in front of the light box sign 'It's never too early'
If staying in a room with a large roll top bath, a bubble bath pic is a must!
The classic shot at the front of the Inn, with vintage cars parked outside.
"We encourage our guests to tag us in their photos during their stay and we use the best pictures on the homepage of our website as dynamic content for our guests to see real time/real life pictures of proper Old Stocks Inn experiences." Charlotte Tuck, The Old Stocks Inn
Learn more about The Old Stocks Inn at oldstocksinn.com.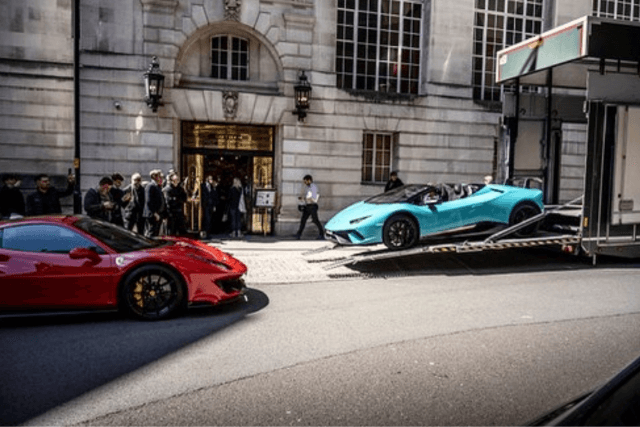 Where?
Manchester.
What?
"The King of King Street", Hotel Gotham is a plush hotel, with an exclusive club bar and dining venue.
Described as "an escape, a multisensory experience and above all, a place to have fun", Hotel Gotham is located at 100 King Street in the central conservation area and is housed in one of Manchester's grandest listed buildings: the former premises of Midland Bank.
Why we like it
Hotel Gotham draws inspiration from its Grecian and Baroque architectural surroundings,  but its neoclassical design is unusual for this popular Northern city. But that feels perfect for this hotel, because they "celebrate difference at Gotham". In fact, walking into Hotel Gotham is like stepping into a film set: the name, the cars, the glamour!
Fun fact: the hotel hit the national news back in 2010, when it was alleged that safe deposit boxes containing jewellery and gold, plus the master tapes from Joy Division and New Order recording sessions, were found on site.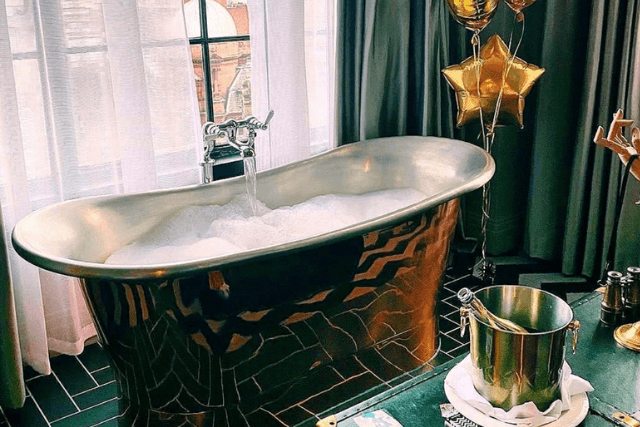 Best photo opportunity?
Take your pick. From the baths to the breakfasts to the bar, there's something to photograph around every corner at this decadent hotel.
"Everything you see and everything you touch, from the extravagantly opulent linen to the brass and leather of the fittings, is designed to make you sigh with satisfaction." - Hotel Gotham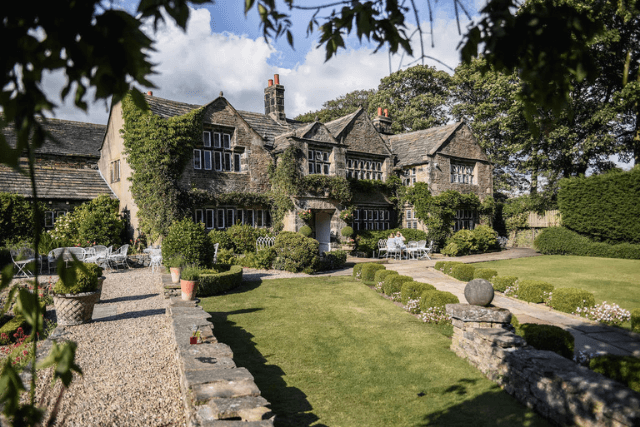 Where?
Halifax, West Yorkshire.
What?
Holdsworth House is one of Yorkshire's best four-star hotels. Set in the peaceful suburbs of Halifax, equidistant between Leeds and Manchester — you can be in Bradford, Leeds or Huddersfield in half an hour, or stop over on your way to York.
Family owned for over 50 years, this historic Jacobean manor is a much-admired hotel and wedding venue. Located in stunning, secluded gardens on the edge of the Yorkshire moors, it's a haven of peace and quality.
Why we like it
Despite its beauty and accolades, it's the staff at Holdsworth House who really set it apart. Thanks to their friendliness and eagerness to go above and beyond expectation, the team here gets the most mentions both on and offline. The food at the hotel is also extremely popular and the beds are reported to be luxuriously comfortable.
And then there's Eric.
"Our Gentleman Cat  - Eric takes his welcoming duties very seriously. Always on hand in the morning for check-out and then back after lunch to welcome the daily check-ins."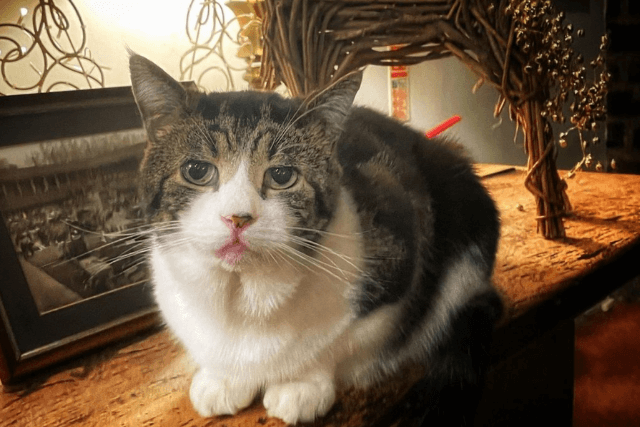 Best photo opportunity?
The restaurant has been called a photographer's dream, with stunning stone mullion windows onto a south-facing garden — the light can be incredible. Guests love to photograph their food against the backdrop of the wood panelling or the blazing fireplaces.
The historic facade of Holdsworth House is also the perfect photographic memento. There's nowhere else like it.
Fun fact: Holdsworth House has historical ties to local luminaries including Anne Lister and the Bronte family. Find out more at holdsworthhouse.co.uk.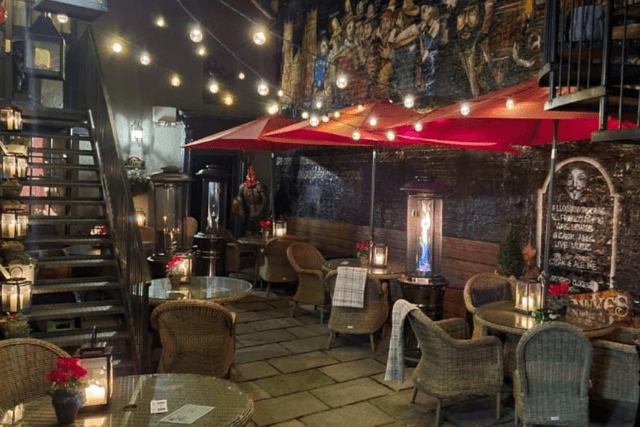 What?
The birthplace of infamous pyromaniac, Guy Fawkes, this inn, pub and restaurant in the very heart of York offers thirteen en-suite bedrooms, regional ales and classic British food.
Why we like it
If you're in search of the iconic York experience, then look no further. Located in the shadow of York Minster and a stone's throw from Stonegate and The Shambles, this inn has a courtyard for the summer and gas lamps for winter.
"Nothing better than a glass of mulled wine next to an open fire.. Luckily we have both!" - Guy Fawkes Inn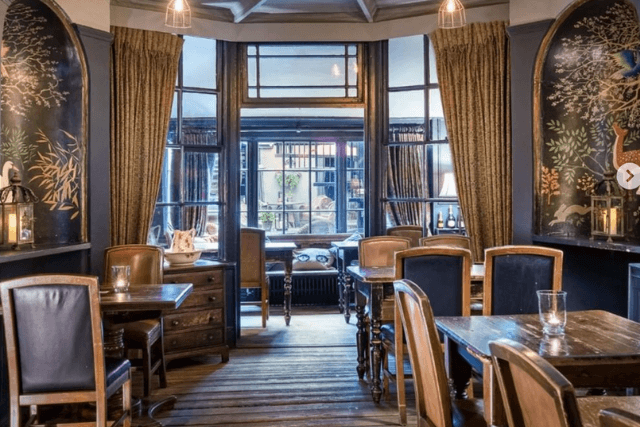 Best photo opportunity?
You're spoilt for choice — inside, outside and within the immediate vicinity, there are dozens of Instagrammable possibilities.
But don't miss:
The classic front entrance shot, with the masked Guy Fawkes sign
A glimpse of the Minster, through a paned window, against a shimmering blue sky
The golden glow of a pint of real ale under the cosy gaslight.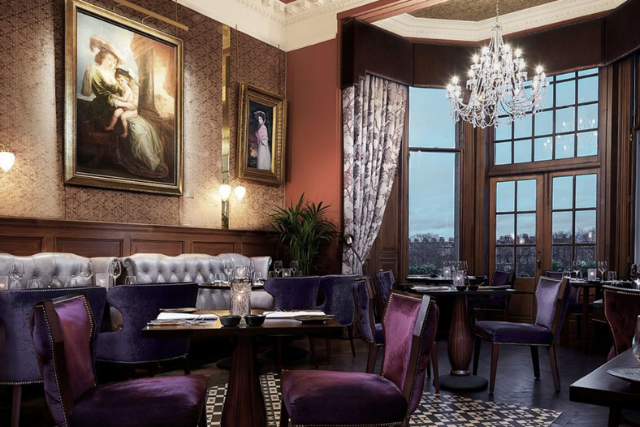 What?
The Bonham Hotel is a luxury five-star boutique hotel, complete with the No.35 at The Bonham Restaurant, located in Edinburgh's West End.
Why we like it
Set in a quiet leafy crescent, The Bonham is the very definition of a hidden gem. Fully refurbished and opulent, many of its rooms offer incredible views over Drumsheugh Gardens or towards the Firth of Forth and the Kingdom of Fife.
What's more, it's the home of the original Boozy Snoozy — The Bonham's famous boozy lunch!
Fun fact: the hotel is made up of three townhouses, which were once a maternity hospital and student accommodation before being transformed into a hotel in 1998.⠀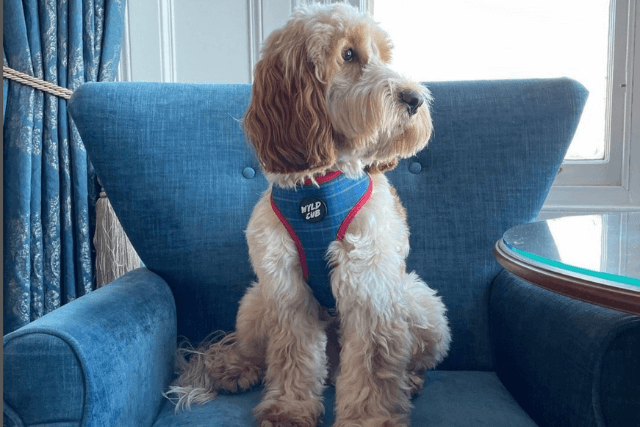 Best photo opportunity?
The views, the views, the views!
This hotel is dog friendly, so be sure to capture your very own Greyfriars Bobby enjoying their home away from home.
Edinburgh's Old Town is a leisurely 20-minute walk from The Bonham, where you'll discover a labyrinth of cobbled streets, narrow alleyways and hidden courtyards — picture perfect.
It's clear from these five hotels that it's possible to take your real-world offer and promote it effectively and authentically online. Instagram and other social media platforms are there to help small as well as big business, so make it an ongoing resolution for 2022 to use them for the benefit of your brand.
If this article has inspired you to do more digital marketing, then we'd love to hear from you. You can get in touch via our website or tag us on Instagram.
---
---