Interview record sheet template & editable doc
Keep track of your job candidates and record their performance during the interview stage with this free PDF download and editable doc.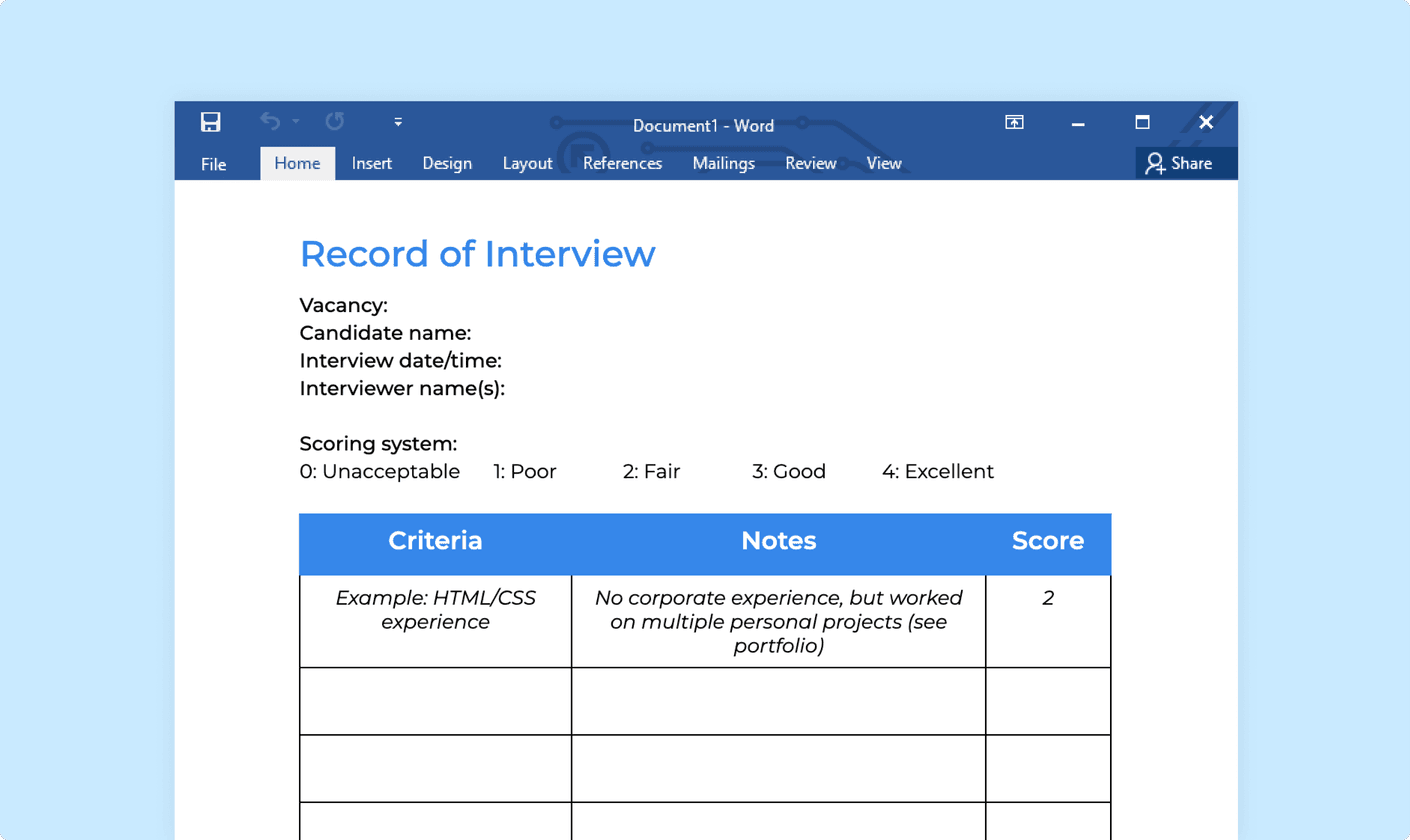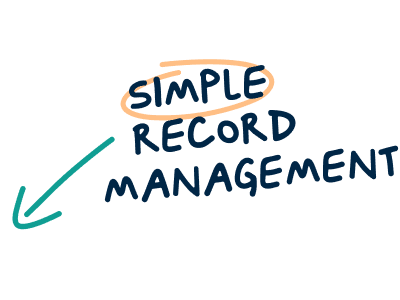 What is an interview record sheet?
An interview record sheet is a document used by interviewers (the person conducting, rather than attending, the interview) to quickly score and keep a record of a candidate's performance and responses to interview questions.
Interview record sheets are usually include spaces for key information such as:
Vacancy/job role
Candidate name
Date the interview takes place
Interviewer name(s)
They often also employ a simple scoring system and have dedicated spaces for the interviewer to take brief notes in regard to particular criteria or topics of discussion.
Interview record sheets are sometimes called interview rating sheets and interview score cards, but they're all pretty much the same.
Why use an interview record sheet?
The main reason to use an interview record sheet is to make it easy to record a candidate's performance during an interview, allowing you to take notes based on their responses without becoming too distracted or missing something that your interviewee might say.
They're also a useful way of comparing two or more candidates immediately afterwards since, provided each interview is recorded on its own sheet, their scores for the various criteria you decide can be easily looked at side by side.
This can help managers and business owners decide who to hire at the end of the recruitment process, as well as protect the business against any claims of bias since performance is measurable and clearly recorded.
Questions & answers about this free resource
Who can use this interview record template?
This free resource is intended for managers, business owners, and anyone else who needs to conduct formal interviews. It's free to download and you can make as many copies as you like.
What file format does this resource come in?
The download comes in a zipped folder containing two documents: 1x PDF interview record sheet ready to print, and 1x editable "docx" version which can be opened in word processing software such as Microsoft Word and Pages for Mac.
Is this template free to download?
Yes, this is a totally free resource. There's nothing to pay and you don't need to give us your contact details to access it. Simply start your download by using the "Download" button.