Free applicant tracking spreadsheet template for businesses
Recruiting for your business? Use this free applicant tracking spreadsheet for Microsoft Excel and Numbers to keep track of your potential new hires.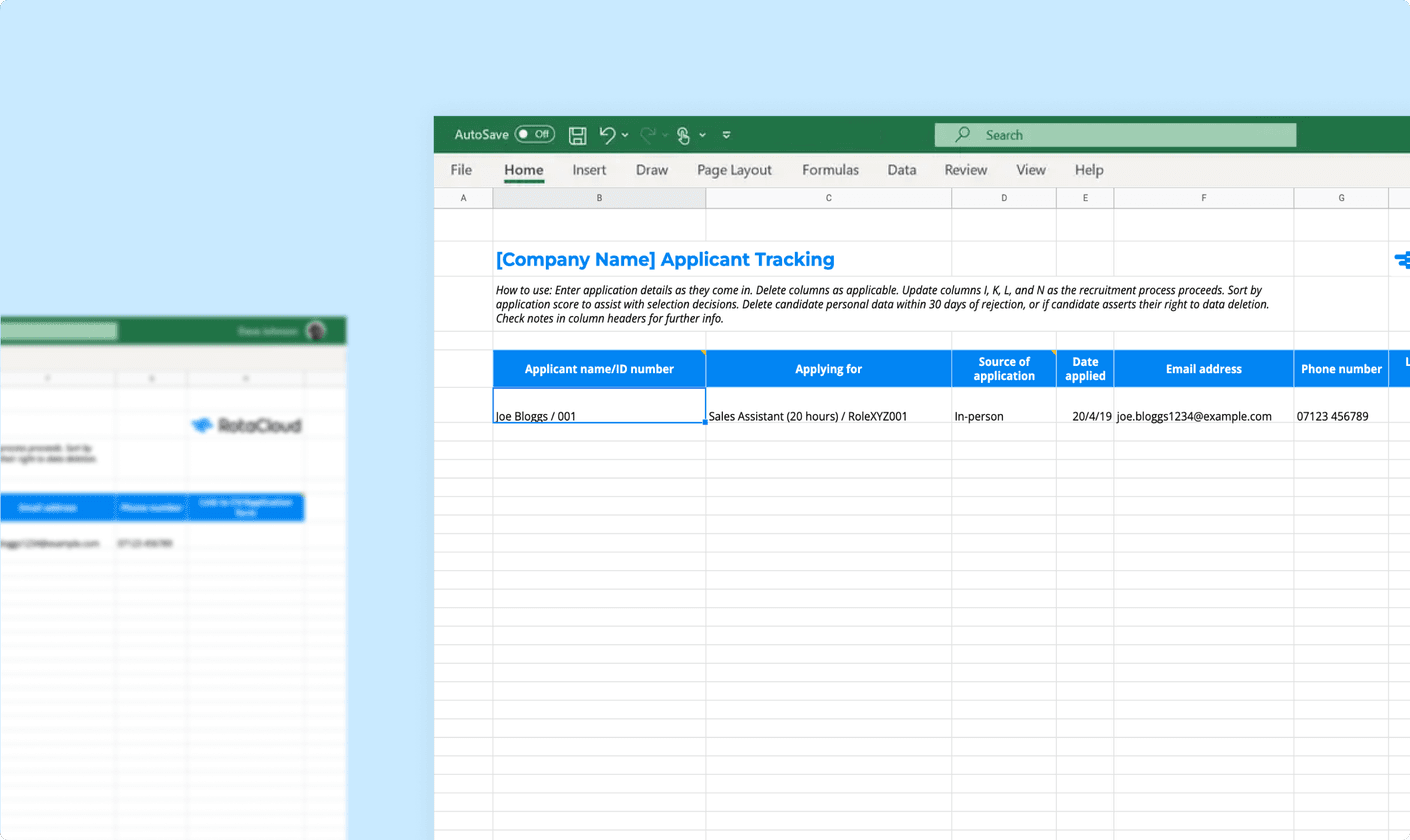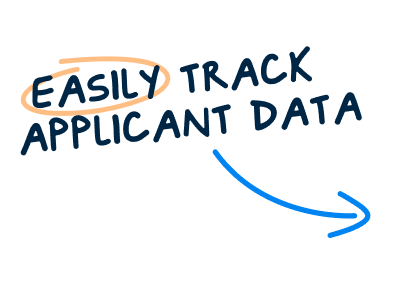 Why use an applicant tracking spreadsheet?
From processing application forms and reading resumes, to organising interviews and arranging trial shifts for your candidates, keeping track of your applicants — and where they're up to in the recruitment process — can sometimes feel like a full-time job.
We created this applicant tracking spreadsheet to give managers and business owners like you a single source of truth for all your would-be recruits' information, as well as to make the screening and recruitment process as smooth as possible for both parties.
But using an applicant tracking spreadsheet comes with a variety of other benefits:
A smoother application process. As a manager or business owner, it's unlikely that you'll be able to spend days at a time processing applications — and will instead have to find little blocks of time during your day to work on it. This applicant tracker will make it easy to pick up exactly where you left off.
Sharing info with your fellow managers. If you're sharing the job of recruitment with other managers — or perhaps even tasking a team member with finding new hires and reporting their progress back to you — this template will make collaborating and sharing your progress much easier.
Create a better first impression. Applicants will be basing their first opinions of you and your business on how you process their applications and organise and conduct interviews. Keeping your records organised at this early stage will ensure that you start your professional relationship off on the right foot.
Whether you're hiring a whole team of staff or for just one role at your business, this easy-to-use template is sure to come in handy.
Questions & answers about this applicant tracking spreadsheet
Who can use this applicant tracking spreadsheet?
This template is intended primarily for managers and business owners. It can be used in businesses of all sizes to keep track of who has applied for roles at your business, as well as how far along they are in the application process and what you need to do next.
Will this template work in Numbers, or just Excel?
This applicant tracking spreadsheet works with both Microsoft Excel and Numbers (the built-in spreadsheet software for Mac). Some fonts may appear slightly differently depending on the device and software you use to open the template, but all of these can be customised to your needs or preferences.
Is this template free to download?
Yep. This is a completely free resource — there's no need to sign up or give us your contact details to access it. Use the "Download" button at the top of the page to access the spreadsheet, then save it to your device's hard drive. You're free to make as many copies and share it as much as you like.
Why are you giving this template away for free?
Because we're in the business of making work simple. At RotaCloud, we build tools and software that help managers manage their teams and give them more time to focus on their business. You can check out some of the other free resources we have to offer here.