Why Employee Benefits Don't Just Benefit Employees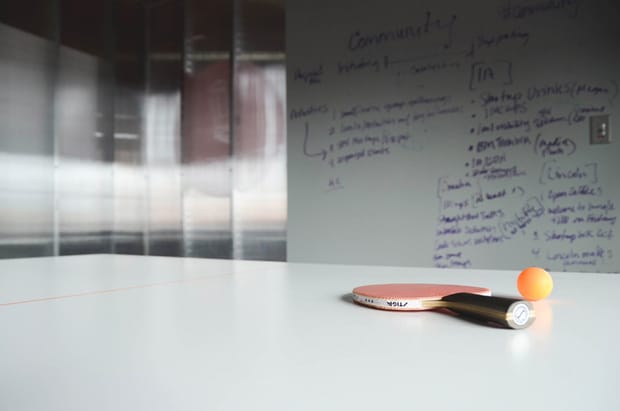 Although salaries are important, they are only part of the picture when it comes to attracting and keeping the best employees. Employees will also look at convenience for travel, work atmosphere, company values, and benefits. A good benefits package can be a hugely cost-effective way for employers to bring the right staff to their company and keep them there. Let's look at some ways this can work in practice.
Small benefits can still be beautiful
The term 'employee benefits' covers a wide range of perks, from company cars and share options to cakes on a Friday. Obviously the smaller benefits tend to be cheaper to implement, but they can still have a motivating effect. Benefits like company-funded coffee and biscuits, small gifts on special occasions and company-funded (or part-funded) employee activities can really be appreciated and perk up someone's day.
Some benefits can be paid for once and used often
Games consoles, TVs, pool tables, dart boards, there are all kinds of items to suit all budgets and available spaces. These can be bought once and give hours of fun and relaxation. They can also be a great way for staff under pressure to de-stress.
Team up with other companies in a similar situation
Where do your employees spend their money? Where would they like to spend their money? Chances are that there are at least some small and local businesses your employees use or would like to use.
You could try approaching them and asking if they would be prepared to offer any discounts or special deals for your employees. You could offer to do the same for them. These arrangements can work well for all concerned. You offer your employees a benefit they enjoy and the company providing the benefit can often generate more business from it.
Remember the possibilities of intangible benefits
In years gone by working from home and flexible working were both often seen as perks. Now employees increasingly expect flexible working to to accommodated where possible (and there are legal requirements in this area).
It is still, however, possible to offer free or low-cost intangible benefits. Dress down days are one obvious example of this. Allowing staff extra paid time off when business is quiet is another. Bringing in a TV for them to keep tabs on special events while at work is another (and can help to reduce staff taking sick days). Free Wi-Fi or some degree of internet access for personal use can be hugely helpful in today's digital world. All of these, and many more options, can help keep employees loyal.
Help them get to work
All employers need their staff to be able to get to work. For employers in larger towns and cities, offering car-parking spaces is increasingly difficult if not impossible. This fact means that many employees travel to work by public transport, which is not necessarily cheap, particularly when travelling at peak time.
Season tickets can go a long way towards cutting the cost. Employers can offer interest-free season ticket loans to employees to help with the purchase of annual season tickets (which are generally the most economical). Provided that the total amount of any loan(s) made to an employee is a maximum of £10K then it is ignored by HMRC.
On a similar note the well-known cycle-to-work scheme works on a broadly similar basis (although it is slightly more complex). At current time the cycle to work scheme covers bikes and accessories of up to £1K. This is enough to buy even a good-quality folding bike such as a Brompton, which offers an excellent train and cycle combination for commuters. It can also be hugely useful for employees who live closer to work and who have limited storage space, as is often the case for people who live in cities.
Obviously making it easier for staff to get to work means it is more likely that people will do so over the long term rather than trying to find alternative employment which is more convenient and/or significantly cheaper for them to reach.
Benefits to the employee often have extra benefits to the employers
The most obvious reason for offering benefits is to attract and retain employees. When deciding what to offer current and prospective employees don't look at benefits as an extra cost, but as a means to attract and retain the best talent, which in the long term, can be one of the best investments you can make. If you're not already convinced, the results of a 2012 survey by Mercer should push you over the edge — 36% of employees stated employee benefits as being the reason they stayed with a company.
Are you your staff with an attractive benefits package? Give us your tips in the comments below!
Management advice & insights, straight to your inbox.
Enjoying the RotaCloud blog? Tell us your email address and we'll be in touch whenever we publish a new blog.
---
---