How we're building a better workplace — Employee wellbeing at RotaCloud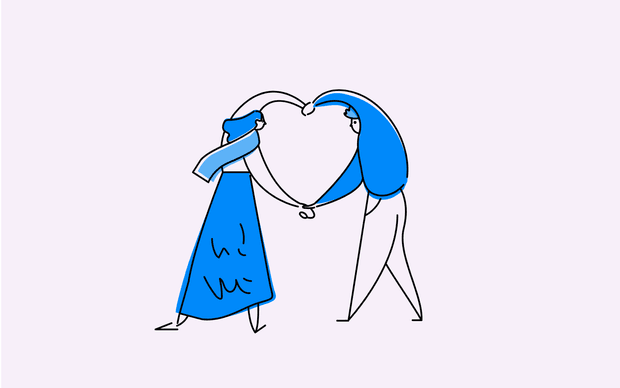 Employee wellbeing is one of those corporate phrases that's close to a buzzword — plenty of people use it to mean anything they want it to mean, which over time can have the effect of detracting from the important issue that it is.
In reality, employee wellbeing is a complex term which covers all aspects of working life. Wellbeing isn't just about physical and mental health, but every part of working life that affects contentment and happiness.
For example, the CIPD categorises employee wellbeing into seven 'domains':
Health: physical and mental
Good work: working environment, management, demands, autonomy, change management
Values & principles: leadership, ethical standards, diversity
Collective & social: employee voice, positive relationships
Personal growth: career development, emotional development, lifelong learning, creativity
Good lifestyle choices: physical activity, healthy eating
Financial wellbeing: pay and benefits
At RotaCloud, employee wellbeing has played an important role in the business since the very beginning. To us, employee wellbeing has, simply put, been about making RotaCloud a great place to work. But it goes a step further for us — our product also makes employees' lives easier at other companies, too.
RotaCloud's grown fast — from hiring our first employees in 2016 to reaching nearly 20 staff in 2018, up to around 40 employees in 2020. As the company has grown and changed, our understanding of wellbeing, and the implementation of wellbeing-friendly measures, has also changed a great deal — and to be honest, we haven't always got it right.
In this post, we'll talk about where we've tried (and failed) to improve employee wellbeing at RotaCloud as we've grown — from our time as a startup, to growing pains as an SME — and how we got past them.
Our startup journey
RotaCloud started in a shared house in York, with the three co-founders turning their own annoyances with staff rotas into the motivation for providing a solution for others facing the same problem. I was the first employee (the company previously worked with contractors and freelancers), but even then was offered plenty of flexibility in terms of the hours I worked.
RotaCloud also started working with an HR consultant, Denise Jennings at Athena HR, to help us along the way. "In the early days of RotaCloud, my role was largely about embedding HR policies and carrying out general HR admin. But the three cofounders were already keen to establish RotaCloud as a great place to work — even if they didn't talk about wellbeing directly, it was clearly a concept they cared very much about."
Soon after, it was time for RotaCloud's first office — we moved to serviced offices at York Science Park, where the company went from strength to strength. During our time at the Science Park, our focus in terms of wellbeing was building a tight-knit team. The team was small enough to offer meals out for every new-starter, free lunches on a Friday, and we also held events to celebrate company milestones. Office perks gradually grew, with one of the most exciting moments for us being the arrival of the coffee machine, which is still used to this day!
But it was about more than the traditional perks — even at this stage, there was no expectation or pressure to work a minute over your contracted hours. And there was some flexibility in working hours, informally, but no policy or process. Like most startups, we were just focused on trying to keep up with the pace of change. And, at the time, the ad hoc approach to wellbeing worked.
Growing pains
Our big office move came in late 2017, as we moved into a cavernous space in central York that it seemed unlikely we'd ever be able to fill. But of course, a year later and the office was absolutely bustling. Almost at once, we'd moved from startup to established small business, and the old ways of doing wellbeing suddenly didn't work, despite being so important to the company.
Friday Deliveroos started costing hundreds of pounds, we'd be welcoming a new starter every couple of weeks, and our office became significantly more diverse in terms of what we each wanted out of work. It was clear we needed a more comprehensive, formalised approach to wellbeing that would work for everyone.
But finding the time to do it properly was a challenge!
Perhaps the most significant development over this key 18-month period was the implementation of a generous flexitime policy in early 2019. While some of us had been starting late and finishing late (or the opposite) for years, most of us worked the standard 9–5. Suddenly, we could start work as early as 7:30 or as late as 10am, and fit work around the rest of our lives. This was a wellbeing policy that made life better for everyone — whatever their schedule.
We'd also finally reached the important milestone of hiring Denise directly as our head of HR, a move which no doubt helped pave the way for future wellbeing improvements at RotaCloud...
Getting it right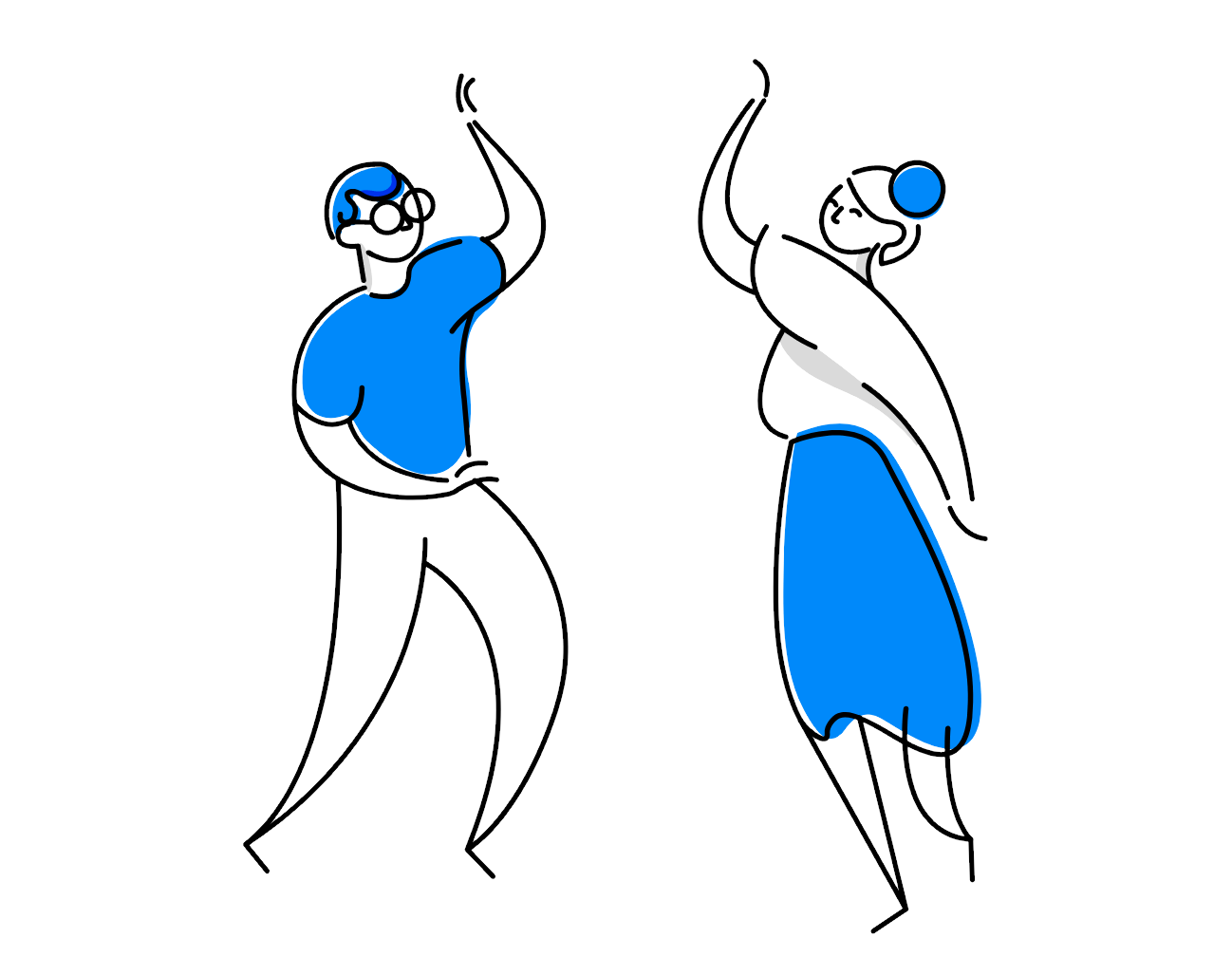 Denise then chaired several focus group meetings where staff shared what they liked about working at RotaCloud, and what needed to improve. Discussions covered everything from pay and progression, to flexible working and the company's future.
"We learnt a lot from these focus groups," Denise said. "Some key themes came out of them that we then used to shape policy development at RotaCloud."
And that's what the leadership team set to work doing.
The rest of this article is dedicated to showcasing some of the biggest changes, additions and improvements we made to improve employee wellbeing at RotaCloud.
We've still got a way to go, but here are some of the key changes that we've made so far in an effort to foster an environment of trust, support, and collaboration.
Establishing our company values & vision

With many of us having been with RotaCloud since its startup days, there was a prevailing sense that everyone on the team knew what we stood for as a company. To a degree, this was true — through our hiring process, we'd intentionally hired people who didn't just fill the skill-gaps in our workforce, but who would also be a good fit for the team.
But properly defining things like our values and company vision not only ensured that we were all on the same page, but also held us accountable. Are we being true to ourselves as a company when we make a decision? Do our actions align with our values and our vision? Thinking back to CIPD's seven 'domains' of wellbeing, we needed to be sure that our ethical standards were not just being met, but were understood by everybody on the team.  
"This was a really difficult but important process for the team," Denise explained. "Hiring people who reflect our values is key to both our business strategy and our company culture."
After much deliberation and working with the entire team, we settled on a purpose, mission, vision, and five values that we felt best captured what we're all about at RotaCloud. While most of it is intended for internal use, here's a taster:
Values
Get stuck in
We roll up our sleeves and make each day count, picking up new skills along the way. If we mess up, that's OK — we learn by doing, because we're heading somewhere most of us have never been before.
Set the bar
We're building the best-loved business tools on the market. Whether we're writing code, creating content, or talking to customers, we demand the best from ourselves and each other.
Make someone's day
We don't just care about doing great work; we care about the people we work with and the success of our customers. We're thoughtful, supportive, and generous with our time, and appreciate the impact that even the briefest of interactions can have.
Be a work in progress
Life's a learning experience; we don't expect you to be the finished article, and neither should you. We ask questions, explore new things, and learn from each other, because the more we grow as individuals, the more we grow as a team.
Enjoy the journey
Sometimes work feels like work, but that doesn't mean we can't have a laugh along the way. From how we collaborate, to how we celebrate, we're just the right amount of daft — because life's too short to be serious all the time.
---
Having our values laid out in black and white isn't just an exercise in branding; it's intended to show the world  — whether it's the people who use our products or the people who come to work for us — what matters to us as a team.
Most importantly, we want our existing employees to look at these values and be reminded that they'll always have a support network around them — that we know there's more to life than turning up at nine and clocking off at five. And we think that matters a lot.
We celebrated the finalisation of these values with a team video call, where we presented them to the wider team. The feedback was unanimously positive, and we're delighted with the outcome of the project.
Policies & perks
Over time, thanks to the fantastic work from our head of HR, Denise, we've put together a comprehensive list of perks and policies that work for as many employees as possible, while still reflecting our values, purpose and mission. These include:
Health insurance. We offered staff the opportunity to use Vitality's health insurance, offering private health coverage as well as numerous incentives and discounts for keeping fit and improving health.
Monthly guest speakers. We keep our team's minds open with our 'brainfood' sessions, held once a month either in person or online.
Buy & sell holiday. People like to use their holiday differently, and some of us place more value on time off than others do. Buying & selling holidays (with some restrictions) lets staff balance their working year in a way that suits them.
Skills subsidy. RotaCloud offers employees up to £500 a year towards learning any new skill they like — work-related or not.
Discounts. Sure, most businesses offer perks. But we've done our best to offer a wide variety of perks that appeal to as many employees as possible, while reflecting our values and supporting local businesses, such as a Craft Savvy card for discounts at independent pubs, bars and restaurants in York, and a decent discount for the gym round the corner from the office.
Free eye tests. We spend all day staring at screens for work, so it just makes sense to take care of our eyes!
£10 plant budget. RotaCloud gives staff £10 each year to spend on desk plants at a local plant emporium. The result is an office that's blooming with life — each desk has at least one plant, succulent, or even miniature terrarium, purifying the air and beautifying the space. We call it 'rotasynthesis'! 🌱
Along with training for fire marshals and first-aiders, we also offered staff the chance to train as mental health first aiders. As a team, mental health is something we think is really important for wellbeing, both at work and in our wider lives. After four half-day sessions on an Qualsafe-approved course, six of our team are now certified mental health first-aiders.
What's next?
Remote working was never really part of the RotaCloud DNA, but the team took to it like ducks to water. We shifted our processes accordingly, but we're not entirely sure what will change again in a post-covid world.
"We're definitely implementing a more generous remote working policy once the pandemic's over," Denise said. "We're speaking to all employees to see what works well for them, and we're still finalising the details — we want to make sure we get it right."
One thing we've noticed during these months of working home is how we've struggled with cross-team communication. We don't bump into colleagues from other teams any more. Slack helps a little with this, as does running virtual events like games nights or bake off sweepstakes. But these still require staff to make an active effort to engage — and some of us just don't think to do that.
If and when we're all back in the office, we'll face this problem in a different way. For the first time, our team will be too big for a single floor of the office. We'll be split across multiple floors, with different kitchen and break-out areas. It'll be a big adjustment for us all — but after making it through enforced remote work, and having become accustomed to using technology to work collaboratively no matter where we all are, we should be confident we can get through it in a stronger position.
Throughout our growth, wellbeing has always been at the heart of RotaCloud — and we plan for it to stay that way for a long time to come.
Staff wellbeing isn't something that can ever be said to be 'done' — it's not something that can be checked off a to-do list. Taking care of your employees' wellbeing is a bit like nurturing a plant — it needs regular care and attention.
It's only through growing, adapting, and learning from your mistakes that you can continue to improve conditions for your staff. That's what we're doing at RotaCloud.
Management advice & insights, straight to your inbox.
Enjoying the RotaCloud blog? Tell us your email address and we'll be in touch whenever we publish a new blog.
---
---
---