Three Tools We Use to Provide Top-Class Customer Service
The software industry is going through a radical change. Paid-for software is moving away from single-purchase products in favour of rolling subscription services.
Even Apple's App Store underwent a big change recently which saw it encourage a subscription-based model rather than single-fee packages.
The difference for software providers is in the word 'service'.
If you are providing a service, then that service must be continuously supported and maintained. If you sell your software as a single purchase product, there is less pressure to provide support past the standard 12-month warranty period.
At RotaCloud, we create and sell a software service. It is in constant use by hundreds of businesses which rely on it to make sure their employees are where they need to be at the right time, and that they are being paid properly.
This makes customer service critically important in three areas:
Onboarding. We need to be able to demonstrate the software to businesses so they can find out if RotaCloud is right for them.
Help, questions and feature requests. If someone needs to know how to do something in RotaCloud, sometimes they prefer to speak to someone rather than reading help documentation. The team also need a good way of recording feature requests submitted by customers.
Errors, problems, and bugs. It's incredibly important to have a simple way for users to report bugs, and an organised way of keeping track of them. Bugs can have a large impact on usability and may cause users to lose faith in the software, particularly if they depend on it for their business to run smoothly.
There are 'traditional' ways of doing all these things, mostly involving email and phone calls. However, we believe that tools can vastly improve and streamline the experience for both parties.
Having recently joined RotaCloud as a dedicated support representative, it's incredibly important that I keep my tasks and conversations organised.
The support team at RotaCloud is relatively small, yet we have a large number of clients.
We can't afford to waste time and effort trying to stay organised - finding the right tools for customer service is essential.
So, with that in mind, below are three software solutions we use which help us to deliver better customer service for RotaCloud users.
Remote demonstrations - join.me
We handle onboarding using join.me. This is a great screensharing tool which allows us to remotely demonstrate the app to potential customers.
These characteristics make it particularly useful for the RotaCloud team:
Client-side web app. No need for the customer to install any software.
Easy to set up a screenshare. Each demonstrator has their own unique join.me link which can be sent to the customer. It takes them straight to the screenshare, with no sign-up required.
Ideal for the demonstrator. join.me allows you to restrict sharing to just one window, meaning you can have demo notes, customer details, or anything else with you on screen that is hidden from the screenshare.
Organising ideas - Trello
We track bugs and other issues using Trello. It acts like a set of digital pin boards.
You can have as many 'Boards' as you need for different items you need to keep track of.

For example, the RotaCloud support team have Boards set up for bugs, feature requests, and future development, as well as Boards for current projects.

Each Board contains multiple Lists, which contain the information itself, represented by Cards. It works very much like a pin board in real life, but it's accessible by the whole team from their PCs and smartphones.

Whenever someone reports a bug, it goes on the Bugs board. The development team can then easily find out what needs fixing, and update the board when the fix has been made.

We use Trello for a bunch of other things like keeping track of feature requests - it really is an invaluable resource.
Communicating with customers - Intercom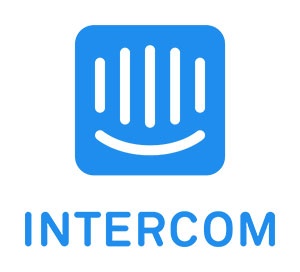 None of this would work without a great communications platform.
Customers need a simple, accessible way to get in touch with you. For most services, this involves emailing the support team, or visiting a 'Contact Us' page, or filing a support ticket.
However, we have found a better solution in Intercom.
From a customer viewpoint, it couldn't be simpler: wherever you are in our app, you always see a little bubble in the bottom corner which takes you into an Intercom live chat with our support team (we've restricted this to company admins for now).
This is also available on the RotaCloud home page if you are not logged in, giving us a chance to field questions from potential customers.
At our end, Intercom's incredibly useful and strikingly powerful. If somebody sends an Intercom message, every member of the team gets notified, and the message is automatically assigned to the first person to reply.
If the customer is signed in, Intercom shows us everything RotaCloud knows about them, including the Company ID in the system. This allows us to instantly access their information in the database and find a solution quickly.
These three tools work really well together, so our support workflow is very streamlined and efficient as a result.
Most importantly, it's quick and simple for customers to access RotaCloud support.
This is the ultimate goal: to reduce the customer's workload by providing excellent software and easily accessible support.
Honourable mention - Calendly
Calendly complements join.me for us. It's a simple way of scheduling appointments and calls.
We send a Calendly link to the client, through which they can book an appointment during the free time on your Google Calendar.
Therefore, when somebody requests a join.me demo, we just send them our own personal Calendly link. It's as simple as appointment-making should be.
Final thoughts
These tools improve customer support for RotaCloud users, but they make life easier for our support team, too!
If you know of any other great customer service tools, share them in the comments below.
Management advice & insights, straight to your inbox.
Enjoying the RotaCloud blog? Tell us your email address and we'll be in touch whenever we publish a new blog.
---
---