The UK Government has announced that businesses in England will be prohibited from supplying single-use plastics to customers from October 2023.

But exactly what types of business will be affected by the ban, and which single-use plastic items will become prohibited?

Here's everything hospitality business owners need to know.
---
When does the single-use plastics ban come into effect?
The exact date for the ban is yet to be announced, but the UK Government has stated that it will come into effect from October 2023.
It says that this "advanced warning" should give business owners in England time to obtain suitable plastic-free packaging and cutlery items, as well as use up any remaining plastic stock they might have.
Once the bill comes into effect, businesses must provide their patrons with packaging and cutlery items that are made from compostable, plastic-free materials or offer reusable plates, cups, and takeaway packaging.
Why are single-use plastics being banned?
In a statement released on 14th January 2023, Environment Secretary Thérèse Coffey announced new legislation banning the use of single-use plastic packaging and cutlery at hospitality and catering businesses across England.
As part of the Government's "25 Year Environment Plan", the new single-use plastics ban aims to reduce the amount of plastic waste (currently estimated at roughly 2.7 billion single-use tableware items and nearly 721 million single-use plastic plates) thrown away in England each year — plastic that often ends up in landfill and in our oceans and waterways, slowly releasing harmful chemicals into the environment.
The ban, which follows a public consultation of more than 53,329 people, is also intended to help reduce the amount of harmful greenhouse gases released into the atmosphere during large-scale plastic production.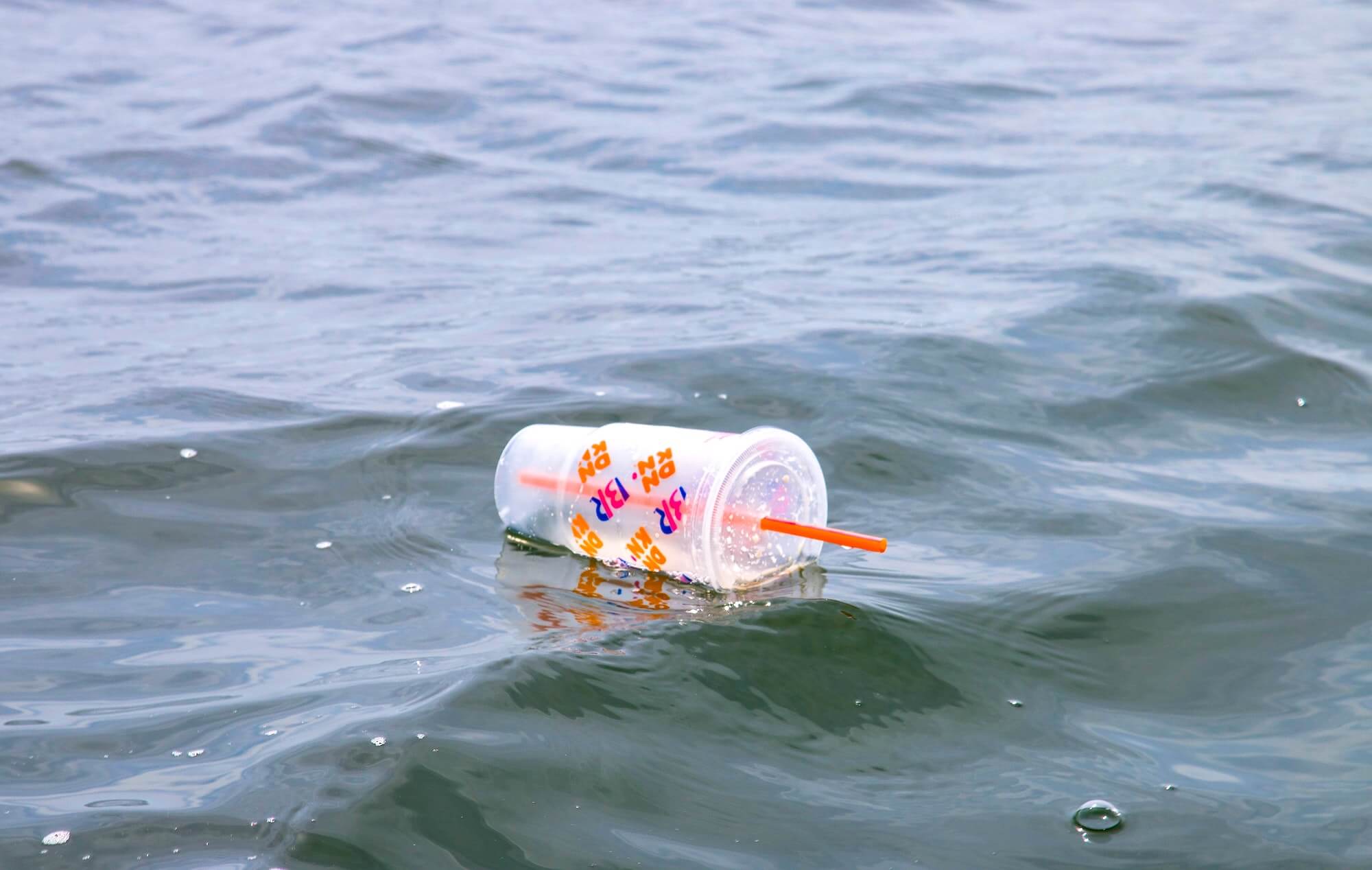 What types of businesses will the plastics ban apply to?
The UK Government has announced that its ban on single-use plastics will come into force for a variety of food- and drink-dispensing businesses in England including:
cafes
takeaways
restaurants
food vendors
retailers who sell food items
The ban will apply to all single-use cutlery and packaging, regardless of whether the food or drinks themselves are intended for consumption on or off-site. More details on the exact items included in the bill can be found below.
Note that retailers will still be allowed to stock things like plastic plates and cutlery for customers' personal use, but these must not be provided with food or drink items once the bill comes into effect.
What items are included in the single-use plastics ban?
It doesn't matter whether you're a cafe, restaurant, takeaway, or street-food vendor: from October 2023 your business is legally prohibited from dispensing any of the following single-use plastic items:
plates
bowls
cups and drinks containers (including polystyrene)
takeaway trays e.g. chip trays
cutlery including knives, forks, spoons, sporks, and stirrers
balloon sticks
The existing charge for plastic carrier bags will continue to apply.
Which countries does the ban apply to?
The single-use plastics ban announced by the Environment Secretary in January 2023 will be applied specifically to businesses in England.
Similar legislation was passed in Scotland and Wales in autumn of 2021, preventing specified businesses from supplying single-use plastic items such as cups, cutlery, and polystyrene/styrofoam.  
What type of packaging should be used instead?
Businesses affected by the single-use plastics ban in England must either provide their customers with reusable tableware or switch to compostable, plastic-free alternatives.

There are a already a large number of plastic-free packaging brands on the market, such as Vegware, Fiesta, Colpac, and many more. Their products are typically made from things like paper, card, PLA (a compostable bioplastic derived from plant sugars) and BioPBS, a naturally derived bioplastic which protects against liquids and moisture produced by food items.
It's worth mentioning that some of these items may cost slightly more per unit than their plastic alternatives. Hopefully, as more and more countries switch to plastic-free packaging, the per-unit price of compostable packaging will come down. But some smaller businesses may need to increase their prices in order to offset the additional costs they incur by adhering to the ban.
---
N.B. The above is provided for information purposes only and isn't intended as legal advice. Visit Gov.UK for more  information on the UK Government's ban on single-use plastics
---
---