York's pub owners on the challenges of running a business in the time of Covid-19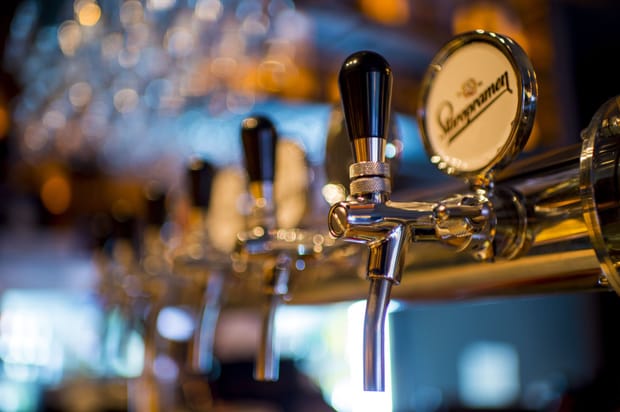 At RotaCloud, we love pubs. With our HQ in central York, we're minutes away from dozens of exceptional ale houses, bars, and taprooms. Pre-covid, every Friday lunchtime you'd find our development team tucking into pizzas at Tank & Paddle, and the first floor of Pivni was our home once a fortnight for a civilised evening of beer & board games. Today, however, we can't do any of that — and we miss it.
The pub trade in York is a huge part of the city's personality — from Ye Olde Starre Inn, which has continuously operated since the 17th century, to the Viking-themed Valhalla, and even bars housed in shipping containers at Spark York.
But today, you don't need us to tell you that pubs in York and across the entire country are struggling. Even before the November lockdown, covid restrictions had reduced capacity and drastically altered the pub experience we know and love. Pubs that aren't able to adapt are being forced to close — either temporarily or for good.
We sat down with the owners, landlords, and general managers of some of our favourite locals to talk to them about how they've managed their pubs during the pandemic — chiefly to survive, but also to thrive — and to share some advice for other pubs during this difficult time.
Please note: The interviews for this article were conducted prior to the second lockdown announcement.
Special thanks to: Barney Lamb, general manager at Viking-themed locals' favourite Valhalla; Jamie Hawksworth, director of Pivovar and owner of York pubs The Market Cat, Pivni, Pavement Vaults & York Tap; George Gregory and Stella Eve Lambert, managers at the multi-award winning Walmgate Ale House and The Chopping Block.
---
Pubs in the time of covid
If there was one word to define the past year for publicans, it'd be 'uncertainty'. Lockdown was announced and pubs were told they had to shut with literally just hours notice and rules and restrictions have changed at the drop of a hat. As Stella Eve Lambert, GM at Walmgate Ale House explained, "I think people thought that we found out before the public, that hospitality workers had an idea of what was going to happen, but we found out the second that everybody else found out."
Many pubs had no choice but to 'guess' what the new covid-secure guidelines would be in advance, with Pivovar speculatively refitting the entire bar at their Pavement Vaults premises to make the venue safer before the government announced any guidance at all for pubs.
"We created much more space between everyone, we guessed at about two metres, and made the tables seat only six people," Pivovar's director Jamie Hawksworth told us. "All this was just a guess, as that's what we thought the government would aim for. I won't take credit for it! It was a fluke, but we guessed it right — it's been an absolute success."
In fact, for all pubs, the unknown has been the only constant.
But pubs in York have faced some additional issues that many establishments elsewhere haven't needed to worry about.
First of all, tourism is crucial to York's economy, with over 8 million visitors a year generating £765 million for the local economy, and supporting around 25,000 jobs. York's popular with international tourists, day-trippers, stag & hen parties, and corporate events — all of which have been significantly curtailed this year. With international travel unlikely to recover any time soon, many pubs in the centre of York in particular have suddenly lost a significant portion of trade.
But, as Barney Lamb at Valhalla explains, changing tourism habits aren't all bad news. "York has had a massive upturn in staycations — because people can't go abroad without having to come back and quarantine for two weeks."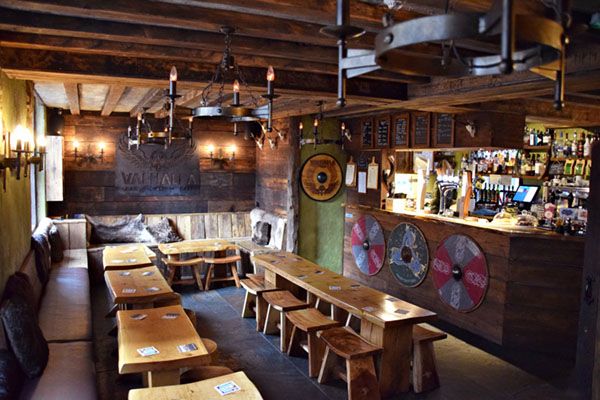 Standing room only
One of the main draws of York as a tourist destination are its historic buildings and characterful, narrow snickelways. But this kind of architecture and city layout are also making life difficult for our pubs.
Narrow streets make social distancing extremely difficult, not to mention at the controversial 10pm curfew. And the limited outdoor space in the city's historic core means that few pubs have beer gardens or other outdoor spaces they can use to seat patrons safely. Furthermore, with so many pubs located in historic buildings often with small rooms and narrow, winding staircases, adhering to already stringent social distancing rules becomes even more of a challenge. Plenty of these pubs are in listed buildings, too, so it's simply not possible to start making drastic changes to the layout in the name of creating more space.
Valhalla, previously a 'standing side-by-side kind of place', is now only able to operate at 25–30% capacity, but the council has helped arrange an outdoor space for up to 10 additional customers. Pivovar and Walmgate Ale House told us they were maintaining an average capacity of about 50%.
And of course, table service and other new requirements mean that serving drinks isn't as quick as it once was: "Where it used to take a minute to serve someone, now it takes 10," George Gregory at Walmgate Ale House explained.
Front-of-house staff suddenly needed to develop new serving skills, too.
"Customer service used to be about getting someone their drink as quickly as possible and clearing their table as quickly as possible," Jamie at Pivovar told us. "Not about knowing how to keep spatial separation between people so [the customer] doesn't feel that someone is in their personal space."
Clearly, a reduced capacity brings significant challenges for pubs across the country, but York's establishments in particular aren't helped by the very history and architecture that usually makes them so appealing.
Community
But in other ways, York's unique circumstances (and high pub density!) work in its favour. York's a small, tightly knit city, with a huge focus on community — there are dozens of amazing pubs within the historic city walls alone. Every interviewee we spoke to said that York's pub scene was more cooperative than competitive, with everyone working together, sharing tips for meeting guidelines, and even sharing outdoor space.
"I've worked all over the country, but I've never seen this (type of collaboration)," Barney at Valhalla told us. "Normally it's pubs at each other's throats, but York is one big happy family."
Jamie at Pivovar added that most of the pubs don't even see themselves as competitors, and having other great pubs around you just adds to the overall diversity and success of York as a whole.
And customers are loyal, vocal, and supportive too — in York, we're proud of our pubs and want them to get through this. Barney also explained that he'd been blown away by the level of support they'd received: "Our locals, our regulars, all of them they've been massively supportive. They've been dying for us to re-open, and since we have they've come out in force for us."
"Our customers have gone out of their way to tell us that they've felt safe [here]," Stella at Walmgate Ale House said. "We're seeing our regulars so much more often — the whole 'support local' and 'support small businesses' [trend], is definitely happening."
Barney also spoke of how well the city's pub community had adapted to the restrictions. "All of York, as a hospitality sector, have all done really, really well. Everyone is sticking to the rules, everyone is making sure that they do the right thing, which is brilliant."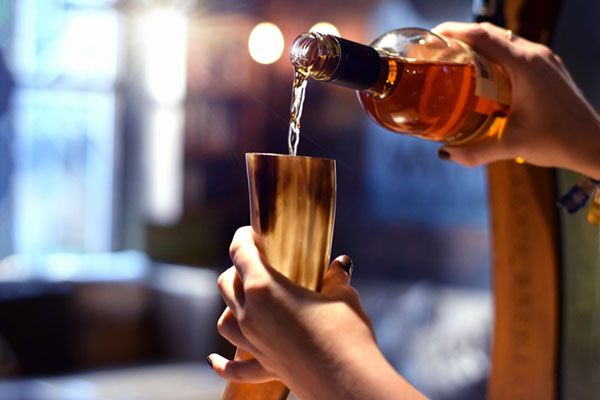 Tips for other pubs
Jamie Hawksworth was keen to underline how crucial customer service is to pubs at the moment — even more than usual.
"What we should be doing is stepping up our customer service; we should be making people feel more comfortable," he said. "More than ever now, people need to be given a big virtual hug, they need to just get out of the house, avoid what's happening on the street, and come in and feel looked after. That's what we should be striving to achieve."
Barney at Valhalla had similar advice. "Make sure that you stick to all these rules and regulations, but still make everyone feel welcome; still create an atmosphere — because that's what makes and breaks pubs and drinking venues. Everyone comes for the atmosphere."
And treating staff fairly while supporting them wherever possible, has also been part of Pivovar's success during these difficult months.
"Our biggest asset is our staff," Jamie explained. "It takes a long while to build up a team who all work well together and gel together, and I wasn't prepared to throw that away."
Meanwhile, Walmgate Ale House's managers gave this simple advice: "Hope for the best, prepare for the worst — and just keep going".
York's pub scene is facing its toughest test yet, and while pubs may never be the same again, everyone we spoke to is optimistic about the future of pubs in York. Throughout lockdown, pubs in York adapted to new conditions, refocusing efforts on online shops (House of Trembling Madness, amongst others), hosting online beer tasting sessions (Brew York), and even forming groups dedicated to delivering meals to people shielding or self-isolating in the early months of lockdown, for free (the Supper Collective — including Walmgate Ale House, which provided over 1,500 meals).
And in some ways, things don't have to be different for pubs in terms of day-to-day business decisions. As Jamie told us, you need to "treat people well, give quality [food and drink], don't rip people off" and you can't go far wrong.
York is a special place, and our pubs play a crucial part in that. Their future remains deeply uncertain. A swift, effective vaccination programme is what we're all hoping for, but it's equally likely that we'll be in the same place for some time yet. Like pubs, we're all having to get used to planning for the unknown. Let's raise a glass to all the pub staff and managers, in York and elsewhere.
Management advice & insights, straight to your inbox.
Enjoying the RotaCloud blog? Tell us your email address and we'll be in touch whenever we publish a new blog.
---
---
---