We're excited to announce the arrival of a brand new feature — and it's one that we think you're going to love.
Say hello to RotaCloud's new Time Off in Lieu (TOIL) feature, available now as an early access release for both mobile and web versions of RotaCloud!
What is TOIL?
Time off in lieu (also known as TOIL) is a method of giving your staff additional paid leave in return for working overtime.
For many employers, offering their hourly staff time off in lieu is preferable to paying overtime as it helps them keep their wage bills consistent from week to week. It also gives staff additional time to recuperate after working longer hours.
When an employee works more than their scheduled hours, their manager makes a note of this and allows them to take time off at a later date, equal to the number of hours they worked.
You can read more about whether TOIL is right for your business, on our blog, Time off in lieu (TOIL) explained.
Our new TOIL feature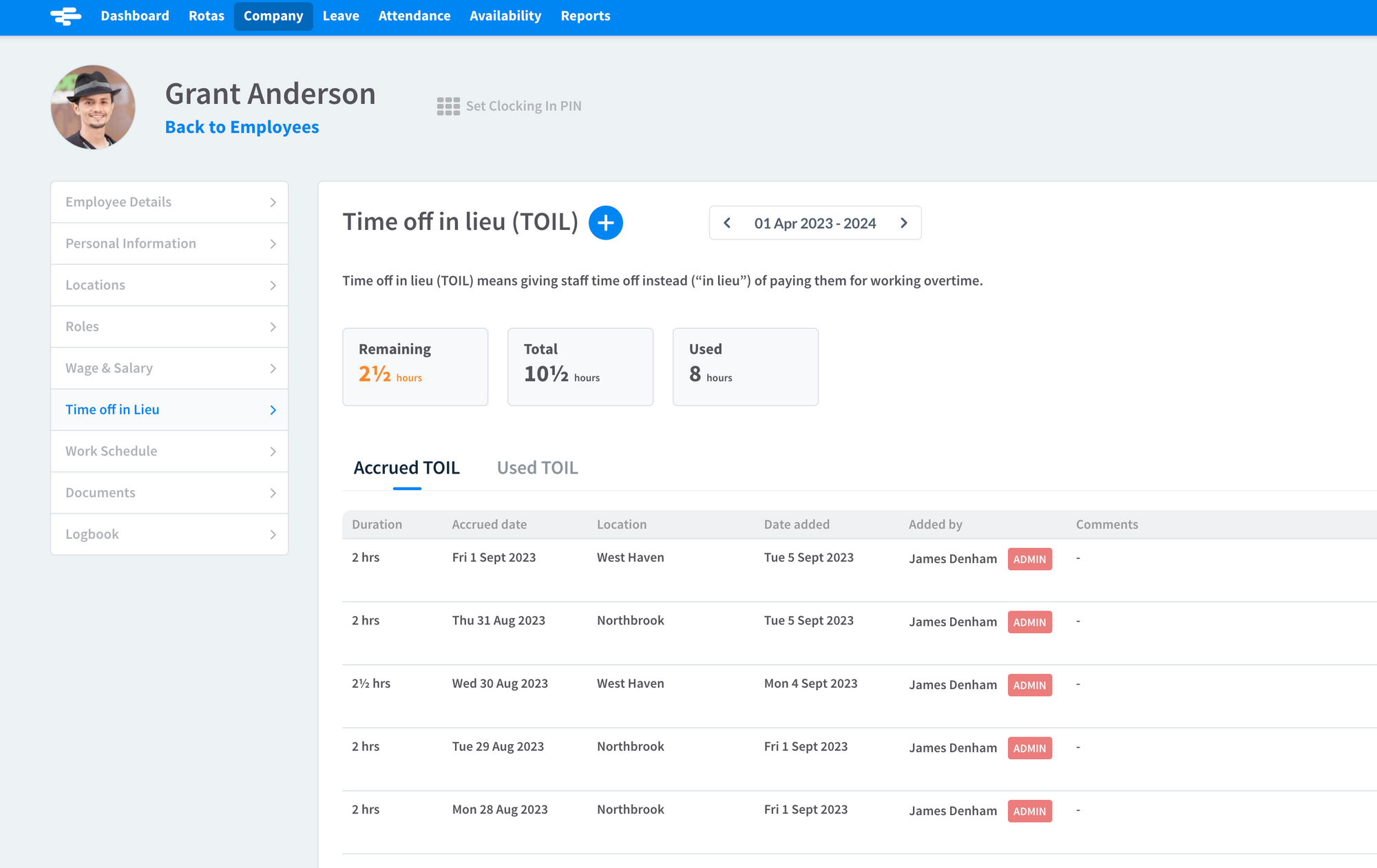 Launching today as a beta release* for all RotaCloud users, our new TOIL feature lets you quickly record time off in lieu for staff who have worked overtime.

After enabling the feature in your account's Settings, It also makes it easy for your staff to request to take that time back as when they've accrued it.

Let's take a closer look.

*A beta release is essentially an early access version of a digital product — in this case, our TOIL feature. It has been extensively tested but some minor bugs may still exist while we put it through it paces.
Adding TOIL for employees
Adding TOIL for an employee's account is simple, and can be done from either the web or mobile versions of RotaCloud.
TOIL can be added on a per-employee basis, with admins and managers able to record exactly when and where the TOIL was accrued (i.e. the date and location said employee worked overtime), and the number of hours are being granted. You can also add a comment to the record, which will be visible to the employee.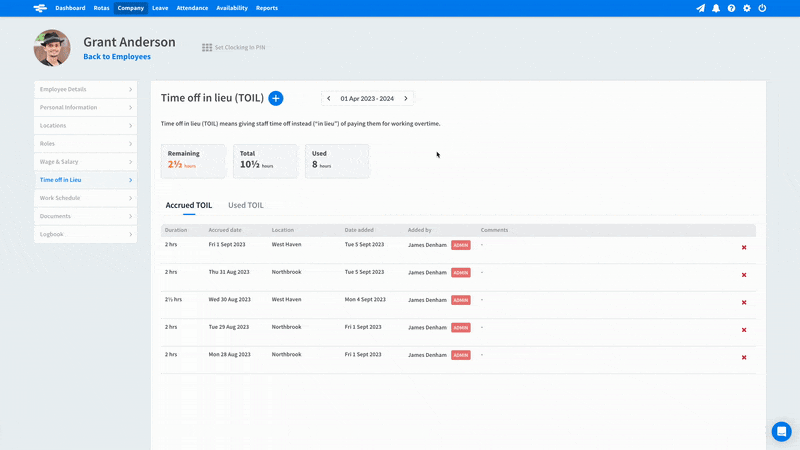 You can assign the accrued TOIL to either the current or upcoming business year — great for when your work year is coming to an end and you want to ensure that the employee has reasonable time to take their accrued time in lieu back.
Note that TOIL leave and holiday are recorded as separate allowances; staff must specify that they want to take TOIL rather than holiday when placing a leave request.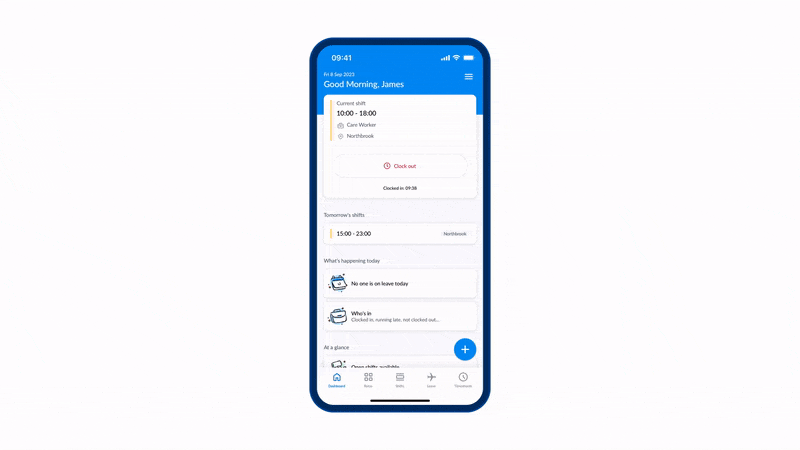 Requesting TOIL leave
After they've accrued TOIL and it's visible on their RotaCloud account's Leave Dashboard, employees can then request to take that time back by requesting TOIL as a leave type rather than Holiday.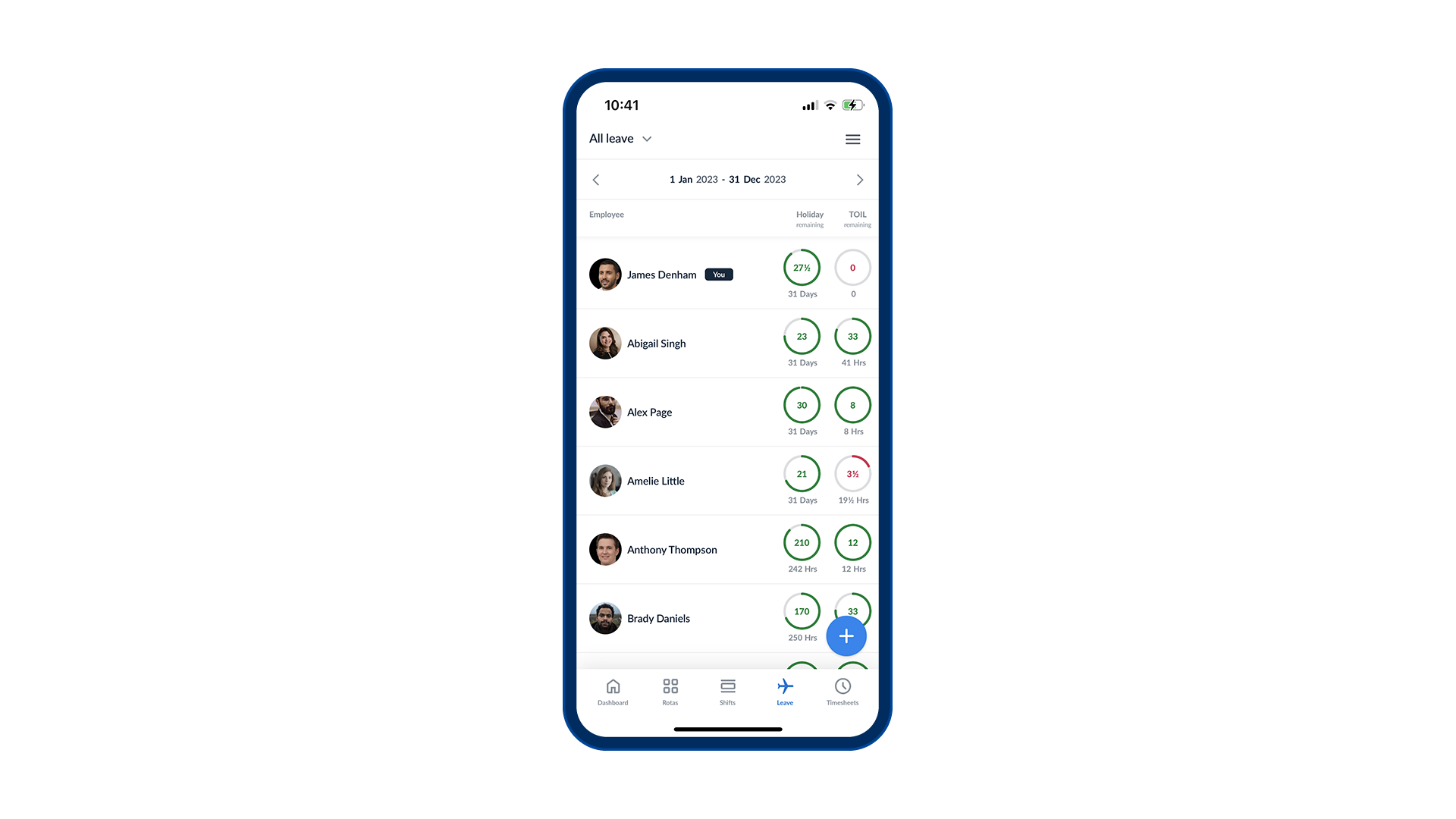 Time off in lieu leave requests will come through to you for approval just like regular holiday requests and are dealt with in the exact same way — simply review the request (with the option to make edits or changes), then click "Approve" or "Deny".
If approved, RotaCloud will update the employee's remaining TOIL allowance, and their leave will display on the rota for future reference.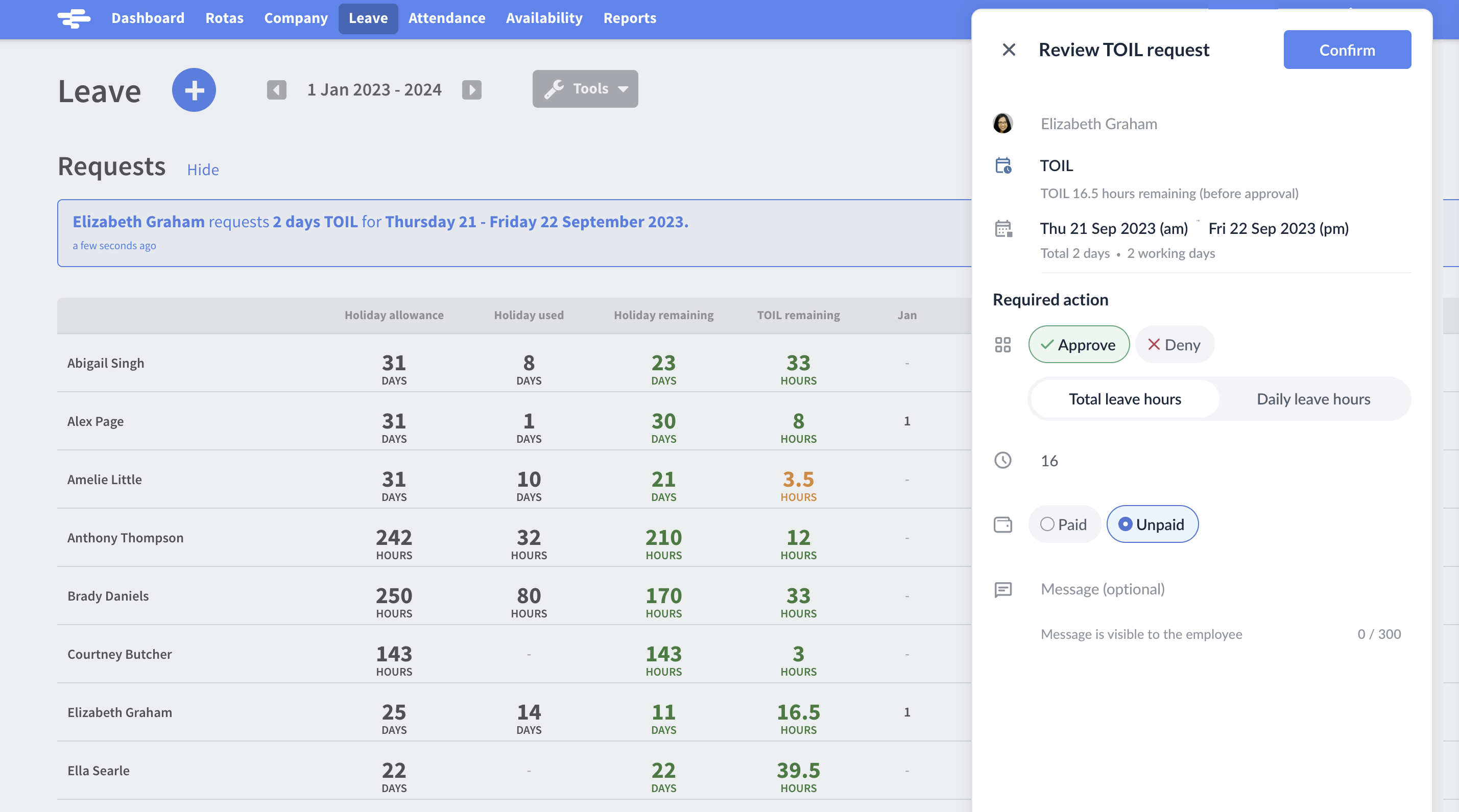 Admins (and managers with the relevant permissions) can also add TOIL leave for employee without them making a leave request, just like other forms of annual leave.
For more on managing time off in lieu in RotaCloud, check out our help guide.
Available now for all RotaCloud users
RotaCloud's Time off in lieu feature is available for all RotaCloud users to use, regardless of whether you're on our Standard or Pro plan, at no extra charge.
Due to being requested so frequently by RotaCloud users, we're releasing TOIL early as an "open beta". For this reason, you might notice one or two minor bugs. If you spot anything or have any feedback, don't hesitate to drop us a line.
We're constantly working to bring you new and better ways to streamline your people management processes, and we've got even more in the pipeline. Stay tuned for another leave-related feature update very soon!
Not a RotaCloud user yet? Check out our full range of features, or click here to try it free.
---
---