Six marketing campaigns we loved in 2018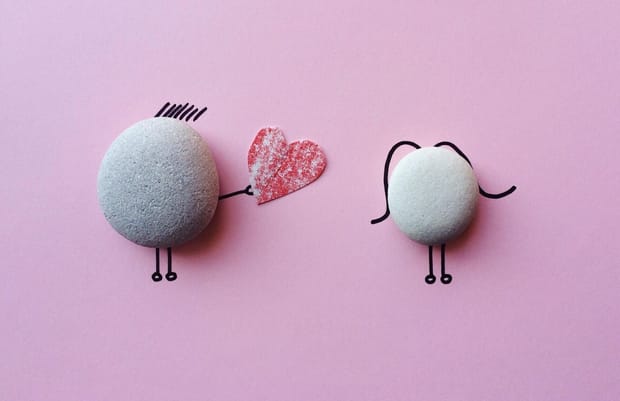 There's still time for 2018 to surprise us, but it has already been a solid year for marketing creativity.
My colleague Anna and I have chosen six of our favourite marketing moments of the year — including moments of social media genius, inspired topical campaigns, and beautifully designed print ads.
The majority of these ads and campaigns were the creations of big-name brands, but that doesn't mean that we can't take some cues from them.
So here, in no particular order, are the marketing campaigns that we most enjoyed in 2018.
(And to hear more musings from us, follow me and Anna on Twitter.)
---
Anna's top picks for 2018
My favourite marketing campaigns this year had very different audiences and very different purposes. What they have in common, however, is a desire to make us think again about their product. See what you make of these stand-out campaigns from 2018...
#1 IHOP's 'rebrand'
This one may have passed by many of us in the UK, but IHOP's 'rebrand' took the US by storm. If you're out of the loop, IHOP stands for 'International House of Pancakes'. It's an American pancake house and diner chain with over 1,500 locations — in other words, it's one of the most well-known restaurant chains in the US.
In June, IHOP announced it would 'flip' the last letter of its name, so it would be known as IHOb. They changed the signage at their flagship location, and on social media asked customers to speculate on what the 'b' stood for.
About a week after the initial tease, IHOP revealed the 'b' stood for burgers. It launched an entire ad campaign (on TV and social media) shouting about their new range of burgers, and of course, their name change.
They maintained the IHOB brand and hashtag for an entire month, before reverting back to IHOP with their next pancake promotion.
Of course, the name change was a publicity stunt — but it worked because IHOP went all in.
The brand wanted to show its target market that it was about more than just breakfast foods. And the campaign was a success — with burger sales quadrupling in the weeks after the campaign launched. Overall, the campaign received billions of social media impressions and reached Twitter's trending topics multiple times.
This type of publicity stunt might not be possible for a small brand, but there are plenty of lessons to learn from IHOP's campaign. First, they provoked emotions: outrage, surprise, excitement. IHOP also invited their followers to get involved in the campaign by posting polls and asking questions.
Best of all, IHOP reached beyond their followers and asked the general public to rethink what their brand actually stood for — and they achieved exactly that.
#2 monday.com's video marketing campaigns
Business software isn't very exciting — except for RotaCloud, obviously...
But that doesn't mean marketing campaigns for business software have to be boring, as team management software monday.com showed us this year.
After changing their name from dapulse to monday during 2017, the brand went all out with promoting their new name (and $25 million in funding didn't hurt either).
monday focused on video content, both on social media and elsewhere. They also rolled out extensive Google campaigns, so you couldn't miss their brand if you were searching for any software related to monday's niche.
This aggressive campaign might have been annoying if the content wasn't up to scratch, but monday's videos are great. They're entertaining, informative, and tell us about their brand.
I've selected a couple of stand-outs, including one that has received almost 50 million views (you might well have seen it as an advert on YouTube), for you to enjoy:
Again, you might not have the budget to undertake video ads on this scale, but the message is this — just because your product is 'boring', your brand (and marketing campaigns) don't have to be.
#3 Stabilo's 'Highlight the Remarkable'
It's not often a stationery brand's advertising campaign gets talked about — and it's unheard for such a campaign to generate 10 million impressions on Twitter. German agency DDB Group achieved that astonishing level of engagement with their work for Stabilo.
The campaign literally highlighted the remarkable — overlooked women who'd contributed greatly to science and politics.
In this example, physicist Lise Meitner is highlighted. Meitner's long-term collaborator received a Nobel Prize for nuclear fission, but Meitner unjustly received no credit.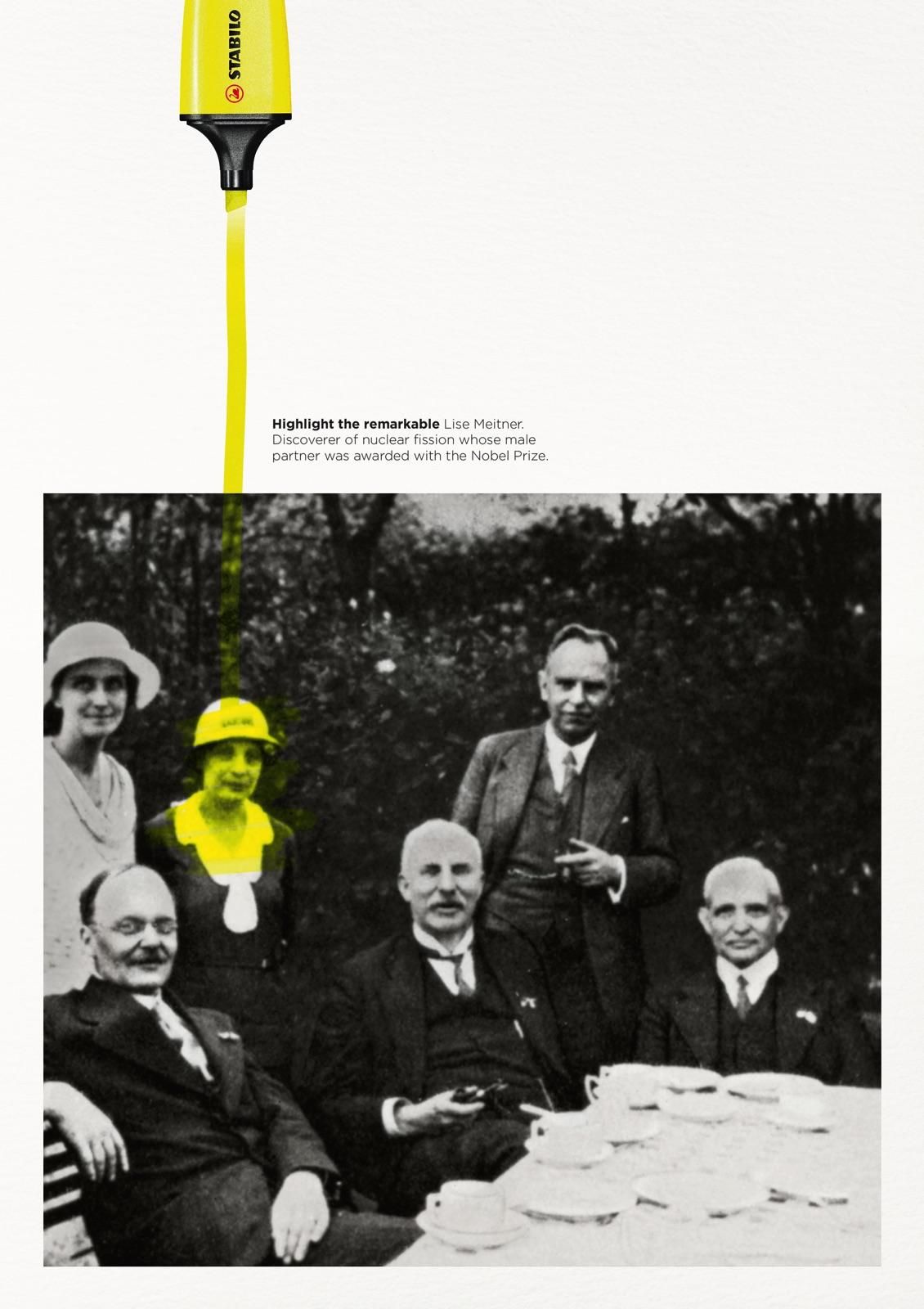 The award-winning campaign was first published in Germany, but was soon translated and released in other countries. The ads went viral on Twitter in July 2018, generating 10 million impressions, 300,000 likes, and they were retweeted 150,000 times.
Stabilo's ads clearly struck a chord online, capturing the zeitgeist of 2018. We hope that Stabilo will expand the campaign in 2019, perhaps extending it to cover other overlooked demographics.
If a pen company can come up with something this beautiful, so can you. pic.twitter.com/YdCPBQOR0H

— Michelle Broderick (@MichelleBee) July 5, 2018
---
Phil's top picks for 2018
This has been another exciting year for marketing flair and creativity, and I'm also very fond of Anna's picks. Three other campaigns that really stood out for me, however, are as follows...
#1 Dr. Oetker's British Bake Off hijacking
They might not have been the official sponsor of this year's Great British Bake Off, but baking ingredients maker Dr, Oetker was all over the event on social media.
Testament to the power of reactive social media content, Dr. Oetker Bakes' social media team ensured that their brand was always a part of the Bake Off conversation by firing out a variety of high-quality tweets applauding each week's winner, commiserating with the loser, or simply making some cheeky observation or other.
Timely tweets, high-quality images and effective use of hashtags meant that Dr. Oetker's messages were seen by thousands of people, cementing the brand's connection to baking — and indeed the Great British Bake Off — in people's minds, regardless of whether Dr. Oetker was thew official sponsor or not.  
(Oh, and a special mention has to go to Innocent smoothies, whose Bake Off social media game was also impressively strong.)  
#2 Tesco's Royal Recipes
When Prince Harry and Suits star Meghan Markle married in May this year, brands big and small attempted to hop on the royal bandwagon — with varying degrees of success.
Supermarket giant Tesco's approach to the royal celebrations was a little more thought-out than most, however.
Perhaps riffing on its successful Food Love Stories campaign, Tesco's 'Perfect Match' social media posts presented consumers with a variety of British-American culinary concoctions to try at home in honour of the happy couple.
From Earl Grey iced tea to Full English Nachos, and even something boozy for the grownups, the team came up with a fine selection of Anglo-American treats to whip up for Meghan and Harry's big day...
On the surface, these posts might not scream 'marketing genius', but where Tesco's approach differed from many others' is that, rather than simply throwing out a few wedding-themed images or hopping on an already-trending hashtag, they created original content that, as well as being suitably on-theme, was both relevant to their brand and designed to drive traffic to their website.
We know from our research that Google puts great emphasis on quality, helpful content, ranking web pages not just on the number of visits they receive, but on how valuable the information within is.
Tesco played to this perfectly, creating a campaign that got in on the wedding action while also being of genuine value to its core audience.
Besides, whether you cared about the royal wedding or not, some of its suggestions looked genuinely mouthwatering, and we'll never pass up a good bit of food porn...  
#3 Virgin Trains - Pride
My final pick for 2018 earned its spot in my top three not so much because of the campaign it belonged to (though it was indeed a worthy one), but because of something that happened as a direct result of it.
In May this year, people and brands alike took some time to celebrate diversity and tilt their rainbow-coloured caps in the direction of gay pride. As well as tweaking their logo for the entire month, Virgin Trains upped the ante by having a number of their trains — photos of which they shared across their various social media platforms — wrapped in Pride colours.  
As impressive as the gesture was, what really impressed was the response that a member of Virgin Trains' social media team gave when one follower attempted to throw a bit of shade on the stunt by stating that "if it wasn't for us straight people none of us would be hear [sic]".
Despite finding themselves in a somewhat awkward spot from a PR standpoint, Virgin Trains' social media team came back with a refreshingly direct and passionate response, proving with a single tweet that the company's support for gay pride was more than just lip service.
"When your love is illegal in multiple countries and you've been beaten to death for holding hands with your partner in the street," came the breathtakingly down-to-earth response from Virgin Trains' 'KM', "then we can talk about celebrating Straight Pride, Steven."    
Naturally, the tweet blew up both on and off social media, with people all over the country applauding the brand not only for giving a damn in the first place, but for not resorting to the usual boilerplate responses we've come to expect from big companies when challenged.
It just goes to show how important it is that companies big and small recruit people whose values are in-line with their own.
---
Final Thoughts
Looking back through this article, all these marketing highlights have something in common: brands showing personality. Every year it becomes more difficult to stand out amongst the noise, particularly online — but these brands achieved it.
Of course, this approach isn't a guarantee of success. There are plenty of ways your personality-driven marketing efforts can fail, or even generate negative press.
But we hope we'll see more marketing moments like these in 2019 — alongside some always-entertaining marketing fails!
Management advice & insights, straight to your inbox.
Enjoying the RotaCloud blog? Tell us your email address and we'll be in touch whenever we publish a new blog.
---
---