Customer loyalty cards have been around for decades, but that doesn't mean they aren't still effective.
For smaller businesses especially, loyalty card schemes continue to be a simple, affordable way to encourage repeat customers, increase turnover, and — as their name suggests — turn occasional patrons into loyal fans of your brand.
In this article, we're talking about the benefits of offering a loyalty scheme at your business, the types of schemes that exist and how to choose one that's right for you, plus inspiring you with examples of loyalty card schemes from some of the biggest names in retail, food, and hospitality.
Grab your rubber stamp — things are about to get rewarding!
---
Why loyalty card schemes work so well
There's a simple reason why loyalty card schemes are so common: they work.
Why they work is a little more complicated, but the thing about loyalty cards is that they achieve several things at once, with surprisingly little effort on the business' part…
1. They're a great psychological incentive
Sometimes, simply knowing that we'll receive a gift or future discount by way of a loyalty card scheme is all it takes to nudge us in one particular business' direction when we're stuck deciding where to eat, drink, or shop.
2. They're easy to manage
Loyalty cards are quick and easy to process at the point of sale, and usually require very little in the way of staff training, so they're unlikely to ever become a burden to you, your team, or your customers.
3. They're cheap to run
Loyalty card schemes can be created and run on a shoestring budget. The rewards you offer can also be easily factored in when pricing your goods and services, so the financial benefits to your business should always outweigh any minor losses.
Types of loyalty card schemes
Loyalty card schemes share one common goal — to encourage customers to return again and again. How you do that, however, will depend not just on the rewards you offer but on how your customers achieve those rewards over repeat visits…
Point accumulation
Customers receive a set number of points based on the value of their purchases — for example, one point or stamp for every £X spent. Once they save up enough points, they can trade them in for a gift, discount, or coupon.
Member discounts
Rather than requiring members to accumulate points over time, some loyalty card schemes reward membership itself. Simply by being a part of the club, customers receive discounts on their purchases, either on selected items or across the board.
Regular rewards
Finally, some businesses go down the route of providing exclusive treats (usually in the form of vouchers for things like free coffees, pastries, or desserts) in return for being a member of their loyalty scheme. Schemes like these are intended to get people into shops, cafes, or restaurants, where they'll spend more in addition to claiming their reward.  
---
The type of loyalty programme you choose will depend on things like the industry you work in, whether you run an online or brick-and-mortar store, and how often you realistically expect to see your customers in a given period — if people are unlikely to make more than a couple of purchases from you in a year, then a loyalty scheme is probably not right for you.

Before deciding on a scheme, it's worth taking a look at some of the more established and well-known loyalty cards that are out there…
Loyalty card inspiration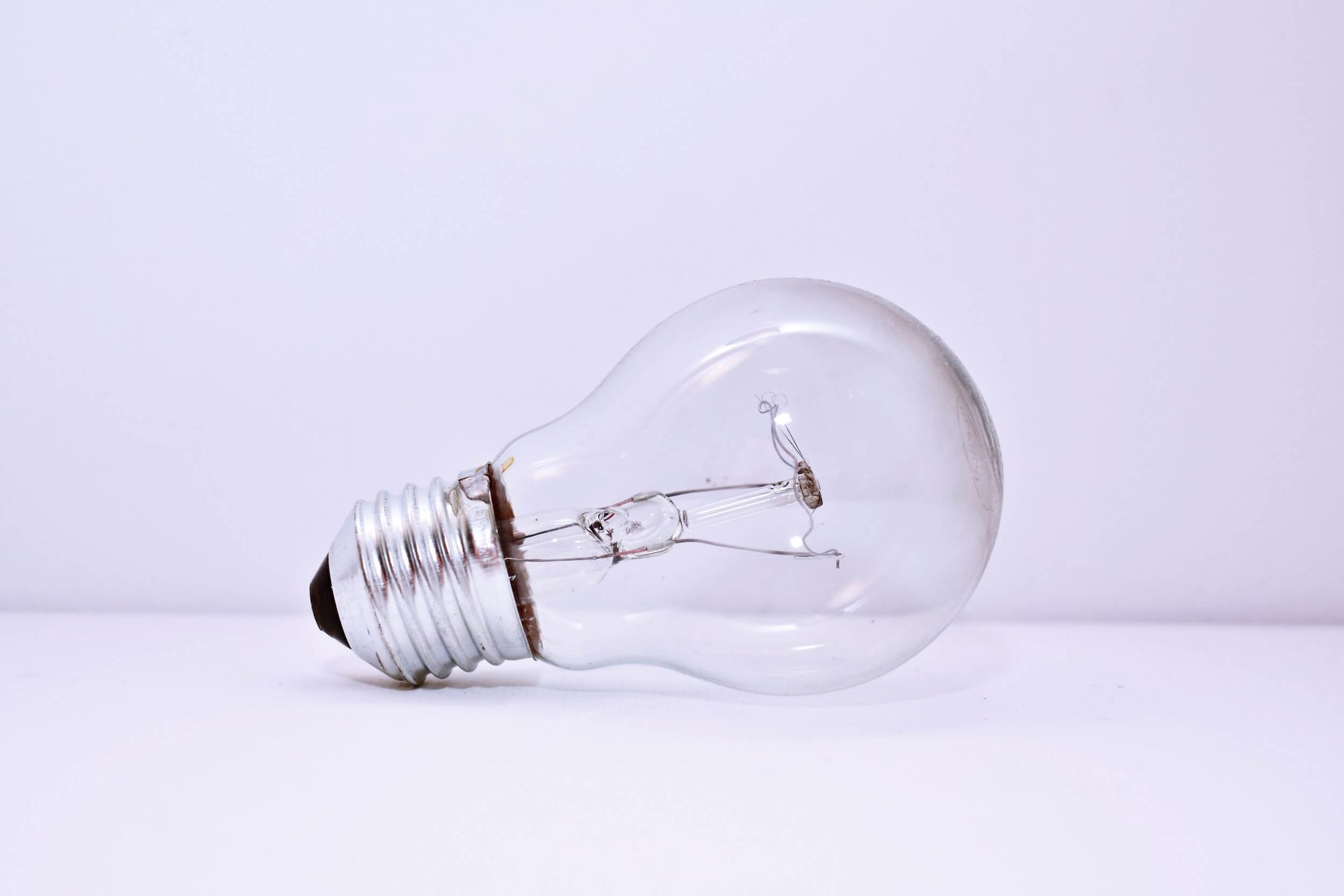 As fun as it can be to devise your own unique reward scheme, it's sometimes better to take a tip from those who've gone before and have seen success.
Replicating one of these schemes — while putting your own stamp on it, of course — will also help to increase take-up among your customers, since they'll already be familiar with how it works.
Waterstones Plus
With its Waterstones Plus loyalty scheme, the UK bookseller offers its members a stamp for every £10 spent in-store or online, and rewards them with a £10 voucher for every 10 stamps they collect.
They also offer exclusive "treats" on each membership anniversary, but bear in mind that this will require you to maintain a database of members — something that we'll talk more about later.
PizzaExpress Club
With PizzaExpress' stamp card scheme, diners pick up rewards with almost every visit, regardless of the actual number of stamps they have.
Members receive one stamp per visit for every £10 they spend, and those with at least one (out of four) "bronze" stamps receive a free side dish and dessert on their birthday. "Silver" stamp (5+ stamps) holders, meanwhile, get free dough balls or a drink with every visit, while those with a "gold" stamp (achieved by filling the stamp card) get to upgrade their pizza for free or a free kids' meal.
You also get free dough balls on your first visit after signing up. Not too shabby!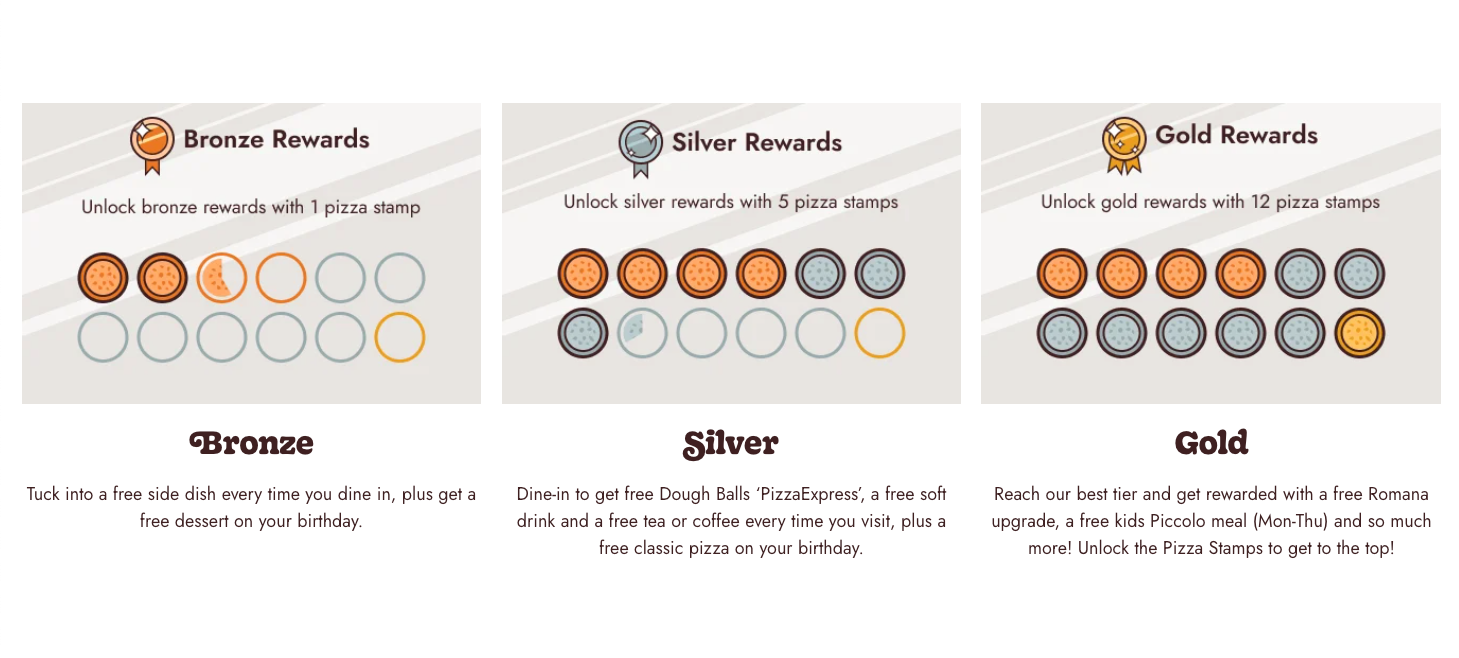 Paperchase Treat Me
Rather than running a points-based loyalty scheme, stationery experts Paperchase's "Treat Me" scheme sees members rewarded whenever they meet certain criteria.
For example:
Register your Treat Me card = Get £1.99 to spend in store
Buy seven greetings cards in one year = Get one free greeting card
Get £5 off on your birthday (after registering your birthdate)
This approach ensures a steady stream of rewards, with the size of each depending on what the customer puts in.
Nando's Rewards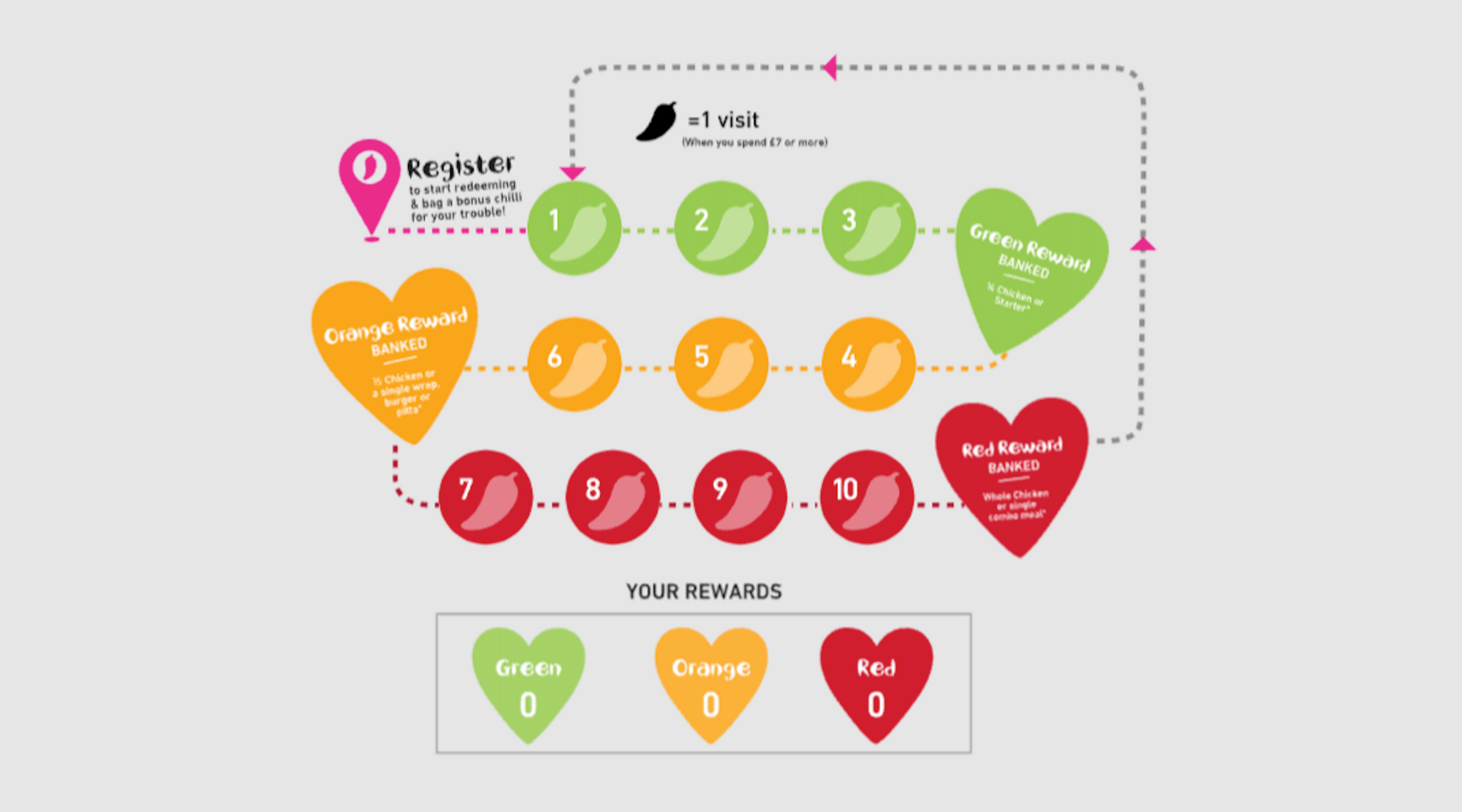 In addition to its mythical Black Card — purportedly given only to high-profile celebrities, and only if they don't ask for it — high street chicken chain Nando's also runs a hugely popular Rewards scheme.
On the surface, this is just another points card, with diners picking up one chilli stamp for every £7 they spend. What sets Nando's Reward Scheme apart from so many others, however, is that diners aren't required to fill the entire card to get a reward — instead, they can claim increasingly generous treats for every 3-4 stamps they receive, meaning that they're never far away from a reward (and therefore even more likely to keep coming back).
Tesco Clubcard
The Tesco Clubcard has been around for nearly three decades, but in recent years it's experienced something of an evolution, going from being solely a way to collect points and vouchers, to becoming an exclusive members-only club where Clubcard-holders get sizeable discounts on hundreds of essential items.
Whether Tesco's Clubcard-only prices really are all that great (or whether the non-member pricing is artificially inflated for impact) remains to be seen. But few could deny that the thinking behind Tesco's loyalty card is solid: non-members are strongly incentivised to sign up, while existing members are constantly reminded that they're getting a great deal.
Pret Coffee Subscription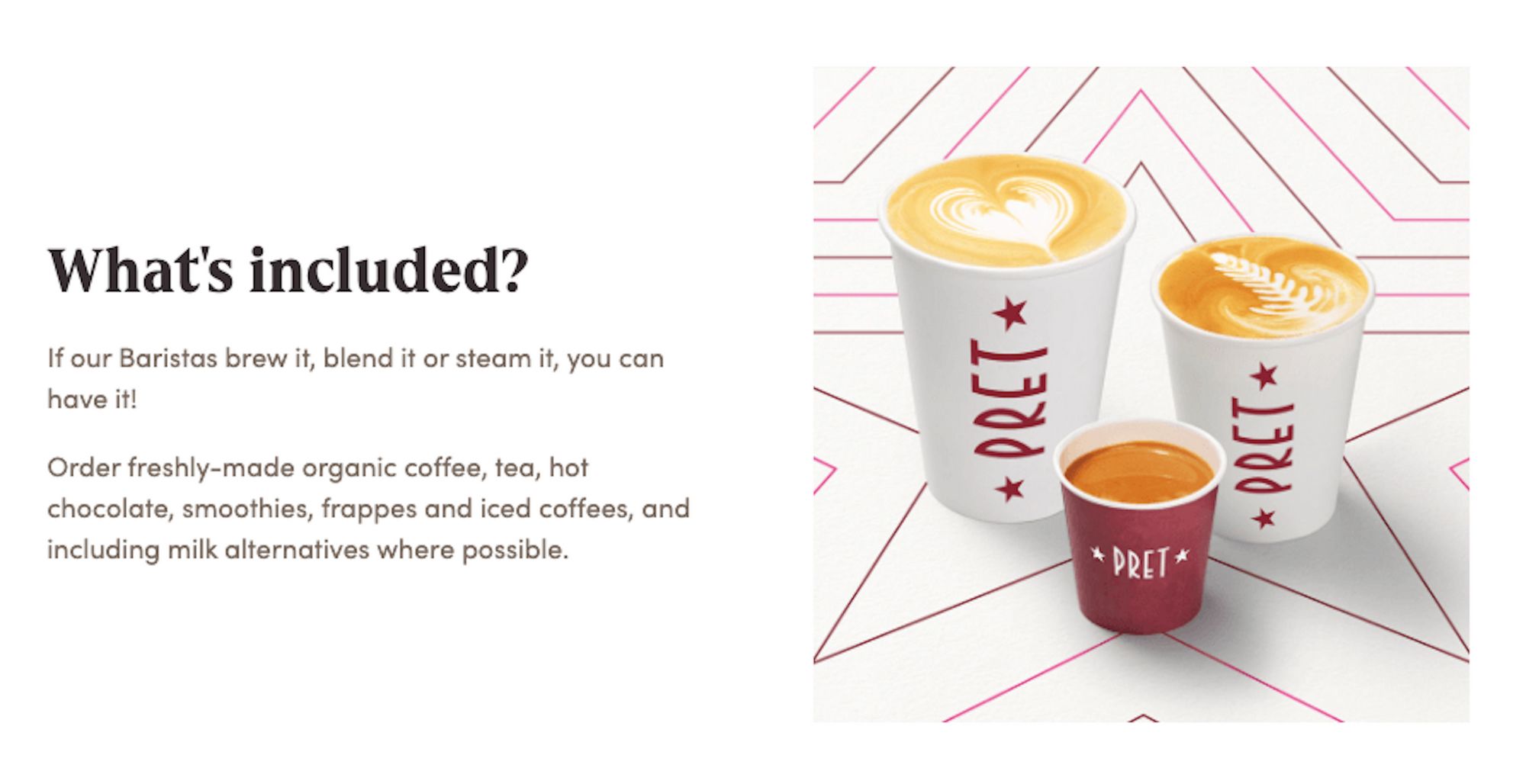 Pret a Manger has a standard earn-stamps-get-a-reward loyalty scheme, but it also offers a monthly Pret Coffee Subscription where members pay £25 per month for unlimited barista-made drinks.
It's not technically a loyalty scheme, but we decided to include the Pret Coffee Subscription here as it's an inspired way of generating additional revenue through membership — not only does the subscription fee cover the cost-price of the hot drinks, but you can pretty much guarantee that all but the most frugal and self-restrained customers will pick up extras when they pop in to claim their free drinks, or bring other, paying, people with them.  
---
How to get your loyalty scheme right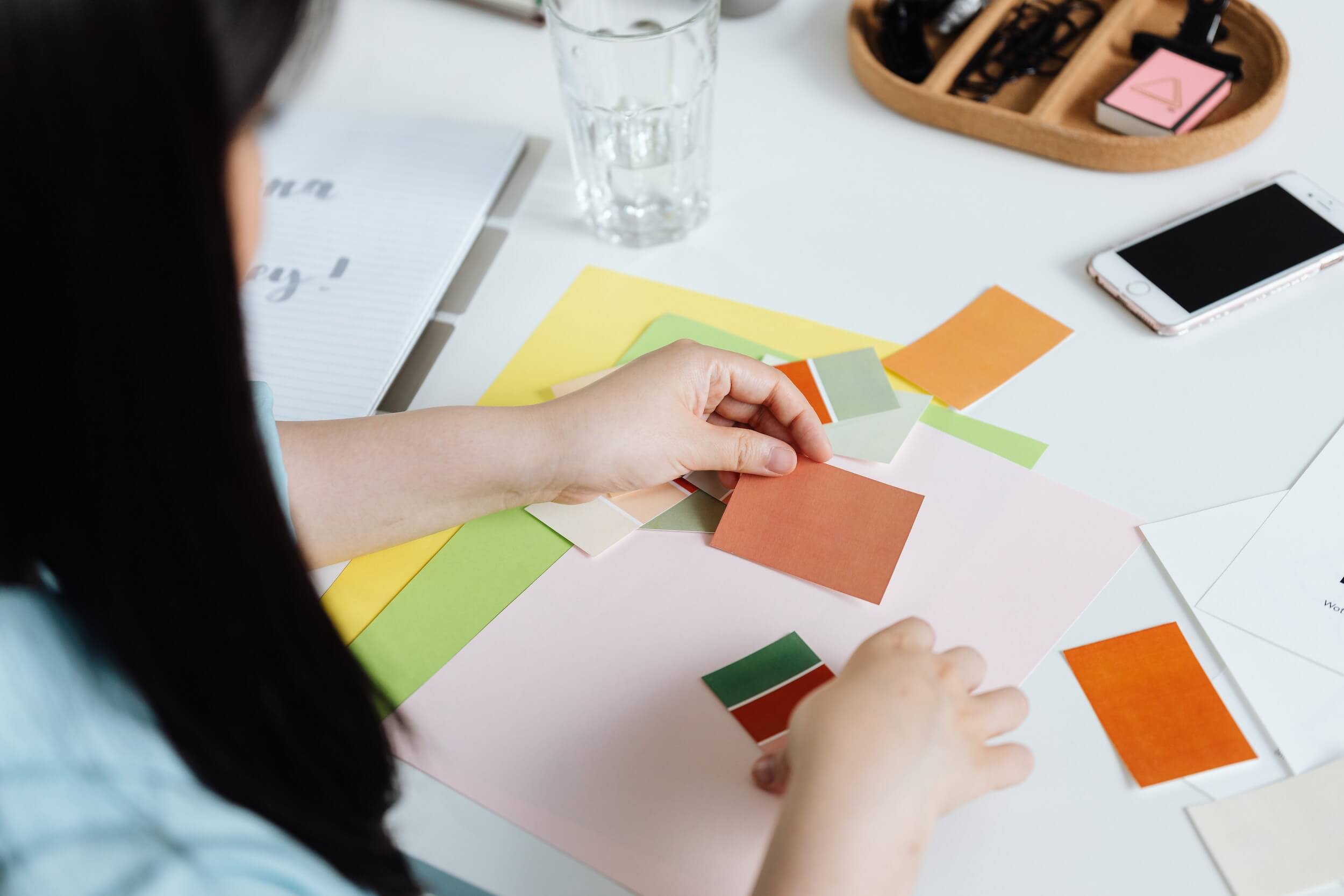 By now, you're probably brimming with ideas for what your business' loyalty card scheme could look like.

But before you place a bulk order with your local printers, there are a handful of things you should consider…
Think your rewards through carefully
Be sure to run the numbers and check that you can afford to take the financial hit if you're offering discounts or freebies in return for your customers' loyalty. You want your rewards to be tempting, sure, but is, say, a 20% discount for collecting 10 stamps sustainable in the long-term?
You'll always have the option to rethink your rewards or the terms and conditions later on, but as well as being embarrassing for you, this could leave a bad taste in your existing members' mouths and negatively impact your brand.
Be prepared to maintain it
As we've already mentioned, loyalty cards are usually pretty easy to maintain. But that doesn't mean they'll run themselves. Your staff need to know the ins and outs of the scheme (e.g. the offers customers receive; how to process filled stamp cards etc), and remember to ask customers if they have a card — as well as how to offer one to those who don't.
Give members a head start to encourage take-up
The longer it takes to fill up a stamp card, the more likely it is that your customers will give up and throw it away. To prevent this, consider giving new members a free stamp or two right off the bat.
As well as putting a smile on their faces, this act of generosity will massively increase the likelihood that your customers will try to fill their stamp card up since their goal will feel far more within reach — a phenomenon known as the Endowed Progress Effect.
Be careful if you're collecting customer data
If you opt to run a points-based loyalty scheme or intend to do things like send out vouchers or discounts on members' birthdays, then be sure to let your customers know the exact purpose of any data you collect from them (even if it's just their name and email address).

Any customer data that you collect must also be held securely in accordance with the Data Protection Act, and customers have the right to ask for a copy of any information you hold on them, or for it to be deleted.
Offer smaller rewards along the way
If you're going down the stamp card route, why not take a tip from Nando's and, instead of requiring customers to fill up their entire card to claim a reward, offer smaller rewards for partially completed cards.

As well as incentivising customers to come back more frequently ("Just two more stamps to go!"), you'll also engender feelings of goodwill since they'll feel that they're regularly being rewarded. Just be sure to keep any midpoint rewards that you offer affordable to your business.
Make them tamper-proof
We'd all like to think that our customers are pure of heart and only want your business to succeed. But make your stamp cards too easy to fill in, and some members may give in to temptation.
There's no need to go overboard, but for the sake of dissuading any "additional" stamps, it could be worth investing in a custom stamper for your business, or to mark cards in such a way that they can't be forged.
Wrap-up
Loyalty card schemes are a great way to encourage repeat visits, boost profits, and turn customers into real ambassadors for your brand.
There are all kinds of loyalty schemes out there to choose from, ranging from simple point- or stamp-collection schemes in return for discounts, to schemes that encourage members to stop by regularly by offering them free, members-only treats.
The type of scheme you choose for your business will depend on things like your industry and what you hope to achieve with it, but be sure to consider the financial impact that any discounts or rewards you offer might have, and look into the legalities of collecting and storing customer data before you roll your scheme out.

---
---