Feature Friday - Availability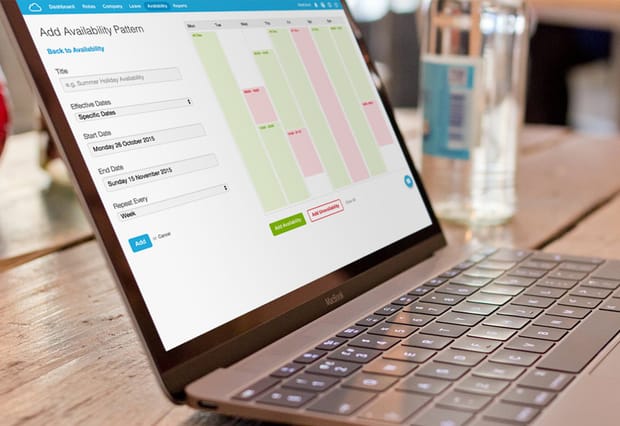 Employees can now mark their availability in advance so you know who is free to work a shift before it has been added.
Each employee has their own availability calendar, where they can mark their availability or unavailability for a particular date or time frame. They can create as many availability patterns as they like and can choose how often the pattern recurs and whether it is ongoing or ends at a specific date, such as university term dates.
Each employee's availability pattern is then fed onto the rota and you can show or hide it via the Tools menu. If you assign an employee's shift during a period of unavailability the rota will warn you as such, but it will not prevent you from adding the shift.
If you don't want for your staff to access this feature you can turn it off via your Account Settings.
Management advice & insights, straight to your inbox.
Enjoying the RotaCloud blog? Tell us your email address and we'll be in touch whenever we publish a new blog.
---
---