Customer story: Vets for Pets
How RotaCloud cut veterinary surgeon Dan Makin's rota-related admin time by 75%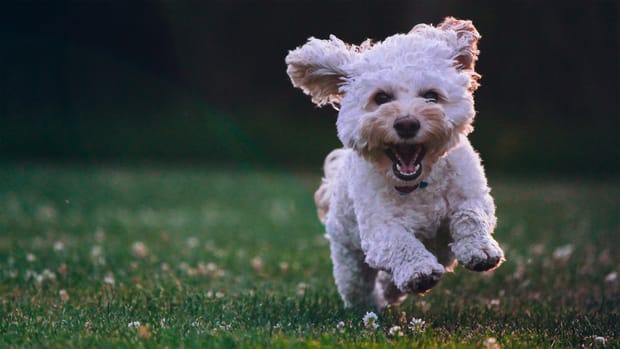 As a part of the hugely successful Vets for Pets chain, veterinary surgeon Dan Makin manages a pair of veterinary practices in the Poole area of England, offering expert care and advice to hundreds of clients and their much-loved pets.
We spoke with Dan about the staff management challenges he'd faced previously, what prompted him to look for an alternative, and how RotaCloud became an integral part of his people management toolkit.
The challenge
Even prior to taking on his second practice in 2023, Dan regularly found himself frustrated by the amount of time spent managing his team's rotas. Relying on a combination of shared online spreadsheets and paper-based files, planning and maintaining his team's schedule was a regular source of irritation.
"It was so labour-intensive," Dan told us via video call. "I was going into Excel, putting everyone into a table, then you'd have to put in someone who was on holiday and mark them a different colour..."
Then there was the matter of sharing his rota with staff.
"It wasn't easily accessible because you'd have to go onto our networked computer to see it," Dan said. "It was literally just an Excel spreadsheet that was on a shared access folder and it was up to everyone to look at — it was very confusing."
Managing annual leave requests was also becoming a real headache.
"There was no formal, easily auditable trail to follow — just a combination of email, text, verbal conversation. Then I'd have to manually update the spreadsheet, 'X person off, Y person covering…' It was very messy,"
In need of a simpler way to plan rotas and record his team's annual leave, Dan went in search of a solution…
From a communication perspective, from a rota perspective, from an ease of use and particularly holidays, RotaCloud is much easier.
Dan Makin
Joint Venture Partner & Veterinary Surgeon, Vets for Pets
The solution
After taking advantage of RotaCloud's 30-day free trial, Dan quickly rolled the software out across his business.
It didn't take long before he began to see the benefits.
"If you averaged it out," Dan told us, "I used to spend maybe an hour a day doing something — copying and pasting next week's rota, then having to manually input and change things."
Since switching to RotaCloud, however, Dan tells us that he "barely has to use it".
"I've not been on RotaCloud for days; it's either just me reacting to authorise a holiday, or maybe the days when I'm having to make a big change to a rota. It's reduced [my admin time] by 75%."
Speaking of annual leave, Dan also noted that RotaCloud has made the leave booking process far easier.
"Nothing gets forgotten," he said. "Through RotaCloud you can trace it back — if you don't remember authorising a holiday you can look back and see, which is really cool."
RotaCloud also made filling gaps in his rota much simpler.
"I find it easier to cover shifts because of the "open shift" facility," Dan said. "By people actually knowing there's a shift available I get more shifts covered without having to constantly message or have conversations saying, 'Can you do this shift next week?'"
The million-dollar question, however, was whether Dan felt that RotaCloud offered good value for money, especially compared with "free" solutions like Excel or Google Sheets.
"Definitely," Dan replied.
"You can't use Excel to put your holiday requests in; you can't use Excel to very quickly and easily see who's in and who's on holiday and what your cover is."
"To easily be able to see what shifts are available, to pick shifts, to make your own swaps, to book your holidays, to see what holiday allowance you personally have left — Excel doesn't do that," he concluded.
"From a communication perspective, from a rota perspective, from its ease of use and particularly holidays, RotaCloud is much easier. I love it."