Customer story: The Vegan Grindhouse
The Vegan Grindhouse upgraded to RotaCloud to make sharing and updating their rotas simple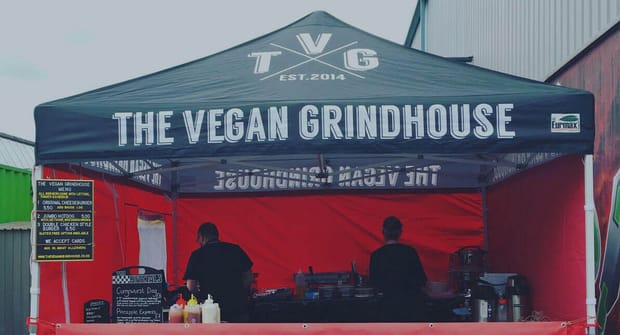 Husband-and-wife team Lisa and Andy set up The Vegan Grindhouse in 2014 to fill a vegan-shaped gap in the Midlands' street food scene. The company serves handmade, gourmet vegan burgers at various markets, festivals, events and weddings, with an ethos to promote a compassionate way of eating through innovative, exciting and delicious food.
The challenge
As the business grew, co-owner and business manager Lisa Burbidge-Brown found that their old systems for communicating rotas weren't fit for purpose, saying that they "started off by emailing staff for availability, then moved onto spreadsheets."
Lisa and the team then turned to rota software, but their initial foray didn't work out. "We tried free rota software, but it required a lot of extra work from me. I was constantly chasing up staff and manually updating the rota."
RotaCloud just makes my life easier!
Lisa Burbidge-Brown,
Co-owner & Business Manager
The solution
RotaCloud's user-friendly interface and time-saving features were the perfect fit for The Vegan Grindhouse. In particular, Lisa found the remote access provided to both managers and employees to be invaluable.
"The staff can access the rota themselves," she said, "and I can easily check rotas from the mobile app when we're trading out at events."
The new system also saw an end to chasing staff for availability. "I can put open shifts on the rota for staff to claim without having to check who's free. RotaCloud saves me loads of time, which I can spend running my business — RotaCloud makes my life easier."