Customer story: The Umbrella Cafe CIC
The Umbrella Cafe team turned to RotaCloud to stay competitive in a busy market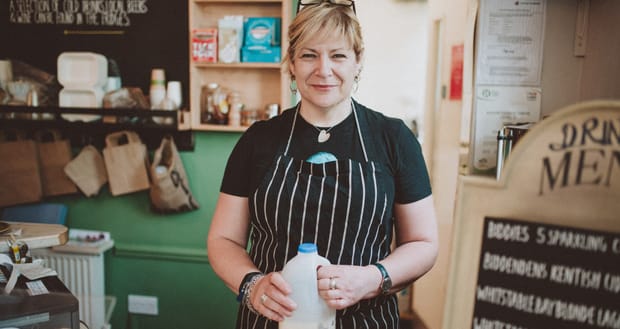 The Umbrella Cafe CIC is a community cafe based in the seaside town of Whitstable. The cafe aims to be one of the friendliest and most accessible cafes in the area, and is run by Caroline Mumford, Jenny Dunn, and Jo Verney, along with a number of paid staff and volunteers.
The challenge
For the trio that run the cafe, it's all about meeting their goals as a business. Their three main goals are: a) for the business to be running successfully in five years time, b) to take on more work experience and voluntary placement staff to help train and develop their skills, and c) to host more weekend and evening events.
Unfortunately, their systems for building and communicating shifts began to get in the way of achieving these goals, as Caroline explained.
"Previously, we used paper rotas which we stuck onto one of our fridges," she said.
"This system often became very complicated, with staff getting confused about their shifts. It also made swapping shifts difficult."
RotaCloud helps us manage admin more efficiently so we have more time to spend on cooking and promotion.
Caroline Mumford
The Umbrella Cafe CIC
The solution
Caroline and the team needed a rota solution that would help them achieve their three goals rather than disrupt them. After looking into various rota planning systems, they decided on RotaCloud.
"RotaCloud helps us manage administration more efficiently so that we have more time to spend on cooking and promotion."
The Umbrella Cafe's new rota system also helps reduce confusion around rota updates and shift swaps.
"RotaCloud ensures everyone is kept in the loop with shift changes, and no-one gets confused with complicated shift patterns."
This clarity is particularly important for evening and weekend events, where more staff and split shifts are often required.
Caroline also told us that RotaCloud was "very reasonably priced" for the number of features and benefits it offers, making it a perfect fit for a not-for-profit community cafe like theirs.