Customer story: Shero
Why RotaCloud has been the solution to Shero's annual leave headaches since 2017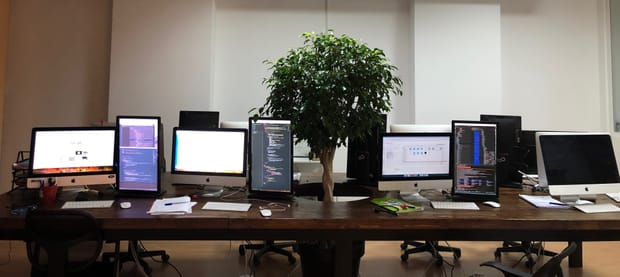 Shero is a full-service, value-based agency specialising in Magento and eCommerce solutions. Since its inception in 2010, the company has grown to become an industry-leading e‑commerce agency, with offices and customers all over the world.
The challenge
Before making the switch to RotaCloud, one of Shero's biggest admin headaches was managing employees' annual leave and keeping track of requests for specific days off.
With no integrated system to rely on, managers had to log requests on spreadsheets or write them on paper calendars, often leading to errors and confusion as holidays were overlooked and scheduled planned without taking them into consideration.
The first major improvement that we saw was in leave management.
Ardjan Shero
Quality Assurance Specialist
The solution
As well as praising RotaCloud's easy-to-use interface and "great support", Shero's Quality Assurance Specialist, Ardjan Shero, told us that RotaCloud's leave embargo function had made his life much easier.
"After implementing RotaCloud, the first major improvement that we saw was in leave management," he said.
"We can now add embargoes for busy days and months, so that when two front-end developers have approved leave, we still have a third developer around."
RotaCloud's multi-location system also helps Ardjan keep track of his team, which is spread across multiple countries.
"We can easily manage the leave differences between countries since there are different laws in each country," he said.
By far his most-used feature, however, is RotaCloud's dashboard.
"We can see all the distributed teams and where each one shift ends and another one starts," he told us.
"It makes it very easy to see which one is in and until when, so we can schedule meetings or assign hotfixes."