Customer story: Grupo Van Baron y Bush
Hostel & apartment operators Grupo Van Baron y Bush use RotaCloud to keep staff up to date with shift changes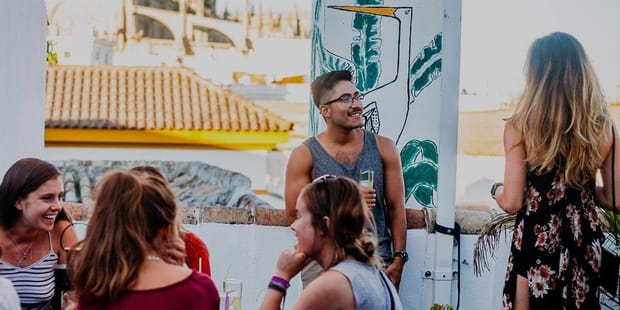 As a hostel and tourist apartments business, Seville-based Grupo Van Baron y Bush operate a variety of properties, all managed by teams of people working a variety of different shifts in order to provide service 24 hours a day.
The challenge
Like so many businesses, Grupo Van Baron y Bush started off making their staff rotas using Excel. While this worked well enough to begin with, problems quickly arose when trying to take employees' shift preferences and availability into account.
"The main problem was dealing with everyone's different requests via Whatsapp," Executive Managing Director Thomas Hemelryk told us. "Then having to send out new, updated versions whenever a change was made to the monthly rota."
What they needed was a system that would make employees' availability visible during the rota-planning stage, as well as allowing managers to keep staff aware of any updates and changes as they happened.
I can access my rotas from wherever I am in the world and see who is working and what they should be doing.
Thomas Hemelryk
Executive Managing Director
The solution
The first thing that jumped out about RotaCloud was its user-friendly interface.
"When we were looking at the various options, we liked the usability and look and feel of RotaCloud," he told us. "I like being able to copy and paste shifts easily."
"I have also really benefited from the locations feature, which allows me to switch between the locations that I manage whilst still having an overview of all the staff in the company," he added.
"I can access my rotas from wherever I am in the world and see who is working and what they should be doing."
Thomas said he liked the fact that his managers are no longer required to inform individual employees about changes to the rota — affording them more time to focus on running the business. Thomas, in turn, is able to delegate rota-related tasks by granting managers certain permissions within RotaCloud.
"Another great feature is being able to assign managers but still control what they can access. This way I can oversee the work without having to actively manage it myself," he added.