Customer story: GDoc
GDoc use RotaCloud to coordinate GPs across multiple sites and rapidly respond to staffing needs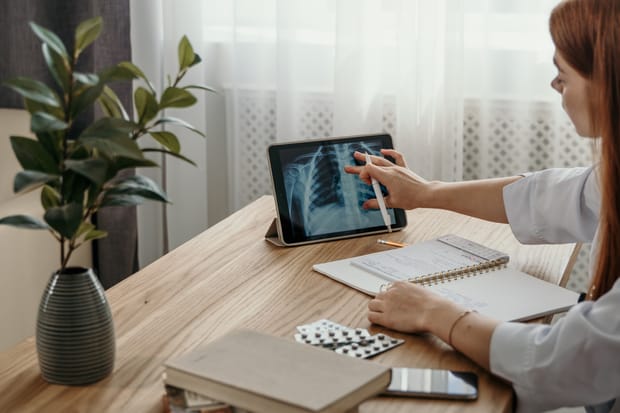 GDoc Ltd (formerly GGPPG) was set up in 2013 to enable Gloucestershire General Practices to tender for NHS services across the county. Aware that coordinating so many doctors across so many sites would be quite the logistical challenge, the group trialled various platforms before fully rolling the services out, ultimately choosing RotaCloud.
The challenge
Besides the actual process of planning rotas, one of the main challenges that GDoc faced was communicating shifts with the GPs who would ultimately fill them.
"Our main service is Choice+," administrative lead Jessica Sciberras told us. "We place GPs in 13 clinics across the county to enable patients to have a same-day appointment."
Without a flexible, responsive system in place, administrators would be required to manually alert GPs whenever shifts became available, and then make a record of whichever shifts were claimed.
RotaCloud has benefited GDoc in particular, as I now have the time to focus on new projects and other parts of the business to make it sustainable for the future
Jessica Sciberras
Administrative Lead, GDoc
The solution
RotaCloud's open shifts feature makes it easy for GDoc's registered GPs to see shifts as they become available and to claim them directly via their smartphones. This, Jessica told us, removes the need for her and her team to spend time updating the rota whenever someone claims a shift.
"As a business, we aim to free up time in GP practices to improve patient access to primary care. This will reduce the pressure on GPs' practices," she said.
"Fortunately, we found RotaCloud before we really got up and running. We have easily increased our pool of GPs by quickly allowing them access to see available shifts — I couldn't imagine having to do this manually."
"I now have the time to focus on new projects and other parts of the business to make our business sustainable for the future."
RotaCloud's various reports also allow GDoc to share shift data with their internal systems, without the need for manual data entry.
"We can potentially have over 13 clinics running a day for a single service," Jessica added. "RotaCloud enables us to run a clear report so that I can check they are correct on the clinical system."
"I'm so glad we found RotaCloud and have grown with it to assist in providing NHS services across the county of Gloucestershire."