Customer story: East Anglian Air Ambulance
RotaCloud frees up East Anglian Air Ambulance clinicians' time and makes rotas more accessible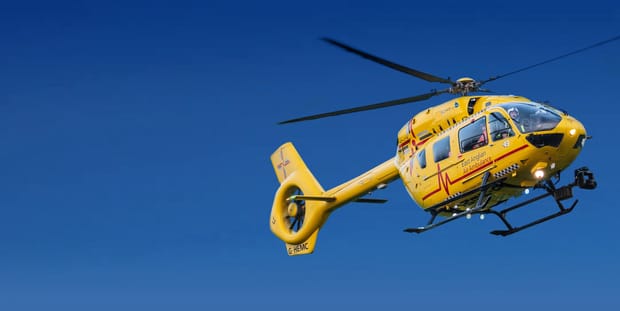 East Anglian Air Ambulance provides helicopter emergency medical services (HEMS) throughout East Anglia. They deliver a doctor and critical care paramedic direct to the scene of each incident using one of their H141 Air Ambulances.
The HEMS team are able to provide critical care at the roadside, day or night, and their goal is to provide the highest level of medical treatment as soon as possible after the 999 call. East Anglian Air Ambulance have attended over 20,000 lifesaving missions across East Anglia since their launch in 2000.
The challenge
With staff coverage essential to a successful service, East Anglian Air Ambulance know that accurate, timely rota planning is critical. Andrew Downes, Head of Clinical Operations, explained how they previously handled employee schedules.
"We were managing our rotas via a spreadsheet on Dropbox which caused several problems with access and keeping the rota up-to-date," he told us.
"It proved very time consuming — we were printing copies of the rota at our two bases and then having to reprint them every time there was a change."
We've freed up clinicians' time and managed to produce a more reliable rota that is available to all.
Andrew Downes
Head of Clinical Operations
The solution
Andrew searched for specialist rota software to produce more reliable rotas for the organisation in a fraction of the time. In the end, he opted for RotaCloud.
"RotaCloud stood out from the competition as it offers the ability for push and SMS notifications for shifts. In particular, our clinicians receive Open Shift notifications and then have the ability to claim these shifts themselves, avoiding the need for numerous and lengthy email chains."
Andrew also noted the significant time savings associated with using RotaCloud.
"It's reduced the manual calculations of staff hours and shift reporting — this info is instantly available on RotaCloud. We've freed up clinicians' time and managed to produce a more reliable rota that is available to all."