Customer story: The Climbing Lab
RotaCloud lets Andrew Tutin focus on growing his business rather than worrying about staffing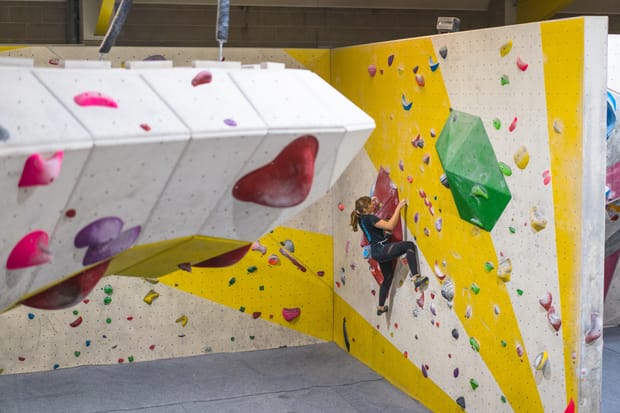 The Climbing Lab is a Leeds-based indoor climbing centre with more than 7,000 members. The business, which opened its doors in February 2016, also runs courses and workshops and hosts school groups and birthday parties. The Climbing Lab team have big plans for the future, with the long term plan to cater for an increase in interest about climbing during and following the sport's first appearance at the Olympics in 2020.
Staffing requirements grew rapidly with the business, leading to a number of scheduling issues.
The challenge
We had a chat with Andrew Tutin, director at the Climbing Lab about his rota planning woes.
"We managed our rotas using a simple Excel spreadsheet," Andrew told us. "It was difficult and time-consuming to keep the rotas up-to-date, and a logistical nightmare to keep staff aware of changes caused by bookings, holidays and sickness."
My own time has been freed up to allow me to focus on the core business rather than worrying about who is off and which shifts aren't covered.
The solution
Andrew had briefly considered employing a member of staff solely to manage rotas, holidays and absences, but quickly found that a rota planning system would do it all for a fraction of the cost.
"RotaCloud stood out for a number of reasons," Andrew said. "Above everything else, it offered a clutter-free user interface which connects directly with staff in a very user-friendly way."
The end result of all the time Andrew's saved? He can get back to growing, rather than just managing, his business.
"I can now focus on the core business rather than worrying about who is off and which shifts aren't yet covered. The fact that staff are notified of available shifts and claim them themselves means that half the work is done for me."
Andrew's positive experience with RotaCloud at the Climbing Lab means that he'd definitely recommend the system to others.
"Anyone unsure if it's worth using RotaCloud should sign up for the free trial at the very least — that's how I started, and the benefits were instantly obvious. Any problems or questions I had were quickly sorted through RotaCloud's live chat service."