Customer story: Alice Caroline
Anna Jennison-Phillips on how she uses RotaCloud to grow her fabrics business and meet demand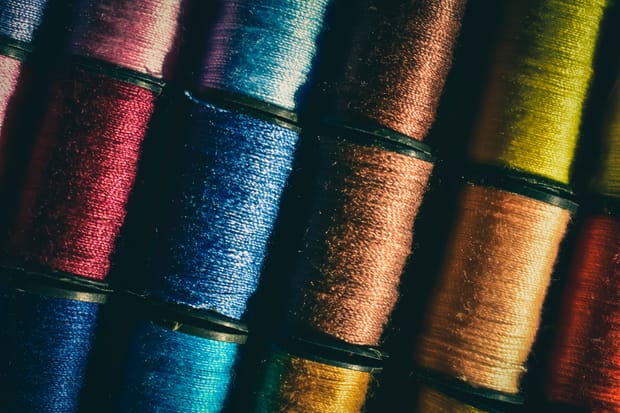 Alice Caroline Ltd has been trading since 2004, supplying Liberty fabrics through their retail website, and more recently providing UK-made cosmetic bags and similar lifestyle goods to both retail customers and trade customers alike. They also design and make their own craft and sewing kits, as well as acting as Liberty's UK distributor of fabrics on a wholesale basis to other business customers.
The challenge
Before discovering RotaCloud, Anna's staff mostly worked from spreadsheets built in Excel and delivered by email. One of the biggest problems they experienced, however, was that changing even a couple of shifts on said rota would put them back to square one.
"I set up spreadsheets to try to capture the total number of hours that each person would do," Anna told us. "I'd then delete and move things around and try to share the rotas with people as much as possible, [but] they went out of date within minutes of being printed."
"There wasn't really any visibility around the rotas," she continued. "[The process] was very much: spreadsheet, email, send a text asking people, 'Can you come in and do extra shifts?'"
Planning ahead for busy periods was also becoming difficult.
"There was nothing in place to help us know how much capacity there was, or be able to align that capacity to demand."
"What I really wanted was a tool that would do the timetabling, and that would stack up this whole capacity/demand issue that I'd felt really frustrated about for a long time."
"Then I stumbled upon RotaCloud."
It makes it so much clearer to plan without worrying that we've over- or under-staffed — that's something RotaCloud has massively helped with.
Anna Jennison-Phillips
Operations Manager
The solution
Roughly six months after she started using RotaCloud, we asked Anna whether our platform had helped resolve the issues she was previously having. She told us that she was now "much more comfortable" balancing capacity and demand:
"As an example, we're coming into half-term next week, and I was able to see that the studio's got x-number of hours of capacity in it, which is 86% of what it normally would be on a typical week."
"I can then have conversations with the relevant people and say, 'Is this enough? Are you expecting any extra demand?'" she explained.
"[RotaCloud] just makes it so much clearer to plan without worrying that we've over- or under-staffed — that's something RotaCloud has massively helped with."
An unexpected benefit, Anna noted, was how much RotaCloud had also helped her cut down on her admin time.
"Last year, many of our part-time people were here on a self-employed basis rather than as employees. Converting them to employees obviously brings with it different HR policies — an annual leave allowance, just as one example, and a certain amount of paid sick leave."
"If we didn't have RotaCloud to monitor the numbers of annual leave hours for all these part-time people — who are all on different patterns — it would have been such an utter headache trying to keep on top of, and would have meant staff being kept in the dark about things like their remaining leave, whereas RotaCloud provides that transparency, which is great."
Finally, we asked Anna whether RotaCloud had helped her reduce her rota-planning time, and, if so, whether she'd been able to use that time to grow her business.
"I was [previously] spending at least two hours a week trying to keep the ship afloat," she told us. "And that was planning no further forward than two or three weeks at a time."
And today?
"Maybe about an hour a week," she said. "And with that hour, I've also got a significantly more business-useful product to work with, which gives me very many more tools."
"We're not just keeping the ship afloat; we've actually got some kind of stability."
Looks like it's plain sailing from here on out!