Propping up the code: Welcoming Harlan to the RotaCloud team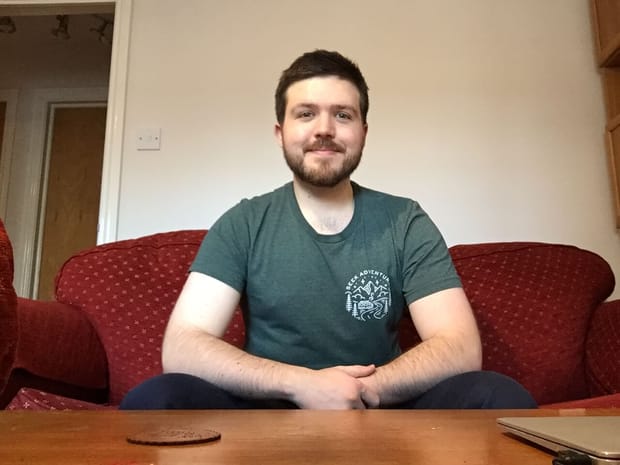 We have yet another new teammate! Please welcome junior JavaScript developer Harlan to the RotaCloud team!
Harlan, who's sort-of-from-Skipton-but-was-born-in-London, joins us alongside fellow Northcoders alumni Narae, and will be working with our existing development team to make RotaCloud the fastest, smoothest, most user-friendly staff scheduling platform there ever was.
There are more strings to Harlan's bow than coding, however; in his previous role, he worked as a prop maker and materials buyer in the film industry, and it wasn't so long ago that he was in the United States hiking the Appalachian Trail with a big ol' beard.
In his spare time, Harlan enjoys painting, reading, hiking (of course!) and video games, and tells us that his favourite games of all time include Hades, Dragon Age Origins, Shogun Total War, Skyrim, and Logical Journey of the Zoombinis — which we had to look up on Google because it's a pretty left-field entry!
Great to have you with us, Harlan!
Management advice & insights, straight to your inbox.
Enjoying the RotaCloud blog? Tell us your email address and we'll be in touch whenever we publish a new blog.
---
---