There Wilby flowcharts: UX designer Andy joins the team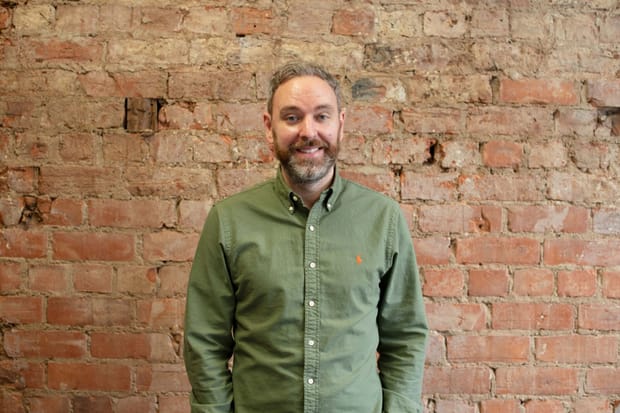 Please give a big, warm welcome to Andy Wilby, our new senior UX (user experience) designer!
With more than 14 years' experience under his belt, Andy joins RotaCloud ready to refine, revamp, and generally reinvigorate the RotaCloud experience. He'll be working hard to make using our apps and visiting our website an altogether more natural, intuitive experience, making it easier for people to find what they need to find and do what they need to do.
Despite originally being from Coventry, Andy has now spent so much of his life in one part of Yorkshire or another that he considers himself an honorary Yorkshireman — though he admits he's never really understood the county's undying love for tea.
When we asked Andy why he opted to join RotaCloud out of all the companies out there, he told us that, after being at a digital consultancy for so long, he was eager to get back to the 'client side' of things. When he discovered us online, he said, he felt sure that RotaCloud was the right place to continue his career, and was excited to join a team of people so invested in their own product.
When he's not plotting user-flows, conducting research, or debating the location of buttons, Andy is a keen sports fan, and has a passion for football and rugby in particular. He also tells us he can perform a Mexican wave with his eyebrows, but we doubt that'll be an olympic sport for a little while yet.
Welcome to Team RotaCloud, Andy!
Management advice & insights, straight to your inbox.
Enjoying the RotaCloud blog? Tell us your email address and we'll be in touch whenever we publish a new blog.
---
---