Things you need to know before opening a boutique hotel or B&B
Running a business is challenging, exciting and rewarding. But when you're just starting out, how do you know if you're the right person for the job, or what to watch out for or expect? Plus, no business is the same, so it's hard to know where to turn when searching for advice and guidance early on.
But there's nothing like the voice of experience for providing invaluable insight and wisdom, so we approached four hotel and B&B owners for a candid chat. If you're thinking of starting your own accommodation business, or are fairly new to the game, then here's an opportunity to learn from those with lived experience. Let's meet them…
💡
Naomi
is the owner of
Stanshope Hall
, a comfortable and imaginative licensed bed and breakfast in Derbyshire. Offering three ensuite bedrooms and food prepared with produce from the kitchen garden, the hall has spectacular views of the Peak District National Park and is rated 4.5 on
TripAdvisor
.
💡
Charlotte
is brand development manager at
The Old Stocks Inn
, a boutique hotel in Stow-on-the-Wold in the Cotswolds. The beautiful 17th-century building has been sensitively refurbished with contemporary design, and boasts 16 guest rooms. The Old Stocks Inn is also
dog friendly
.
💡
Aidan
is the owner of
Stratton House Hotel & Spa
, which is also located in the Cotswolds. The family-owned hotel has 43 beautiful bedrooms, and the Oak Bar and Garden Restaurant is popular with locals and hotel residents alike. 'The Spa in the Garden' offers a truly special spa experience, treatments and relaxation.
💡
Linda previously ran Pacific View Paradise bed and breakfast in Christchurch, New Zealand. With three bedroom suites and panoramic views of the city, the B&B was rated number one in the city on TripAdvisor for many years.
Why did you decide to go into business?
Naomi: 35 years ago, my partner and I decided to move out of London and bring up our family in the Peak District. We thought we'd combine that with running a B&B.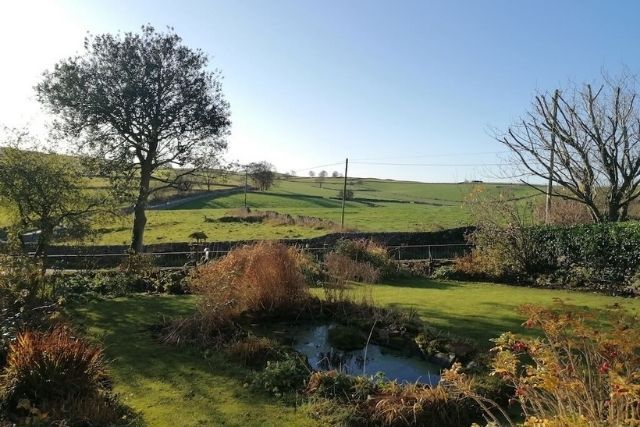 Aidan: After a long career in finance, I wanted to switch to something different. Buying a hotel was certainly different, but I really enjoy being able to genuinely run my own business.
Linda: From the moment I travelled around the south of England in the 1970s, I knew that one day I would own and run my own B&B. I still felt inspired by the places I'd stayed in when I decided to start a boutique B&B in Christchurch, New Zealand, 30 years later.
What do you wish you'd known before starting out?
Naomi: It can be quite tying — you have to make arrangements for cover when going on holiday, visiting family etc.
Charlotte: You can never know how difficult a new opening is going to be until you do it! Not to mention an independent new opening. I wish I'd known how many decisions I'd need to make, how long the lead times can be on ordering, or how tough it is recruiting staff from the bottom up.
I'd never really considered how creating a business is one thing, but how important it is to create a culture and environment that staff and guests alike want to be in. If there is no soul and heartbeat, it doesn't matter how beautiful the building and décor is, or how much money you've spent.
You definitely need an element of ambitious naivety when you undertake a new opening project. It's all encompassing and all-consuming for months (possibly years) of your life. You have to really want to do it and have a really clear, set vision.
Aidan: Both hotels we bought have needed significant amounts of refurbishment and building work. I don't know why, but hotel construction work seems much more costly than home building projects.
"I wish I'd known how many decisions I'd need to make, how long the lead times can be on ordering, or how tough it is recruiting staff from the bottom up." — Charlotte, The Old Stock Inn
What was the most unexpected cost when getting started?
Naomi: Insurance cover!
Aidan: The most notable cost that never gets talked about is the cost of a good management team. The hotel business agents seem to gloss over this and expect the owner to magically do it for no cost.
Linda: Achieving the right amount of publicity. Initially, I spent too much money on advertising my business in the wrong areas. The website was worth every penny, but I wasted money on magazines and pamphlets where the readership was too limited.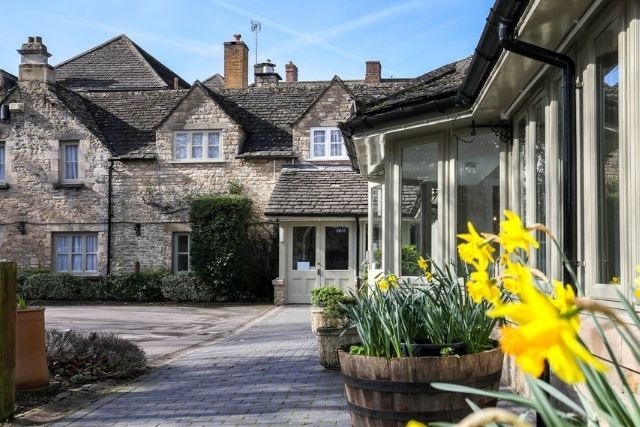 What do you most enjoy about running a boutique hotel?
Naomi: It's really nice when our guests noticeably appreciate the atmosphere and the food.
Charlotte: I love being creatively in control and to be able to make swift, impactful decisions that improve guest experience, team experience and everyone's overall enjoyment of their time spent within the business. I love being part of a team that really believes in the place they work and recognise that it's a special place to be. We've created that culture together over the years and it's very special.
Aidan: Being able to take time out, no questions asked, to watch the children at school activities.
Linda: It was a fabulous way to feel connected to and meet people from almost every country around the globe.
What's the toughest part about running a boutique hotel?
Charlotte: The hours, the commitment, the self-sacrifices, and setting up a business from scratch means it will always demand more of your time personally than anything else — so friendships and relationships can get back-burned for a while. Seeing it all pay off is the reward, but can take quite some time to start seeing tangible results.
Aidan: This is a cliché, but it's always the people management. I honestly don't know how the GM copes with it.
Linda: The cleaning! I was fastidious about cleanliness from the moment I found someone else's hair in my bed at a B&B years ago. Cleanliness is a big part of the required rating on TripAdvisor and I was determined to always score highly on it.
"A sleepwalking guest who came into our bedroom and tried to climb into our bed!" — Naomi, Stanshope Hall
What's the most unusual thing you've experienced?
Naomi: A sleepwalking guest who came into our bedroom and tried to climb into our bed! He was fast asleep so it wasn't frightening, but I had to escort him back to his room.
Aidan: As already I've alluded, it's always the people. One day I might even write a book. One evening, I witnessed an assault occurring on the CCTV — I rang the police but, as I lived in a different county to where the assault was occurring, they said they couldn't help and asked me to drive up to Worcestershire to then ring them back to report the assault.  Luckily the victim wasn't seriously hurt…
Linda: Welcoming guests when Christchurch was still experiencing severe aftershocks, after a big earthquake in 2011. I became an 'expert' on quakes during that time, and still chuckle when I remember one of my guests asking me, "So when's the next one going to happen?"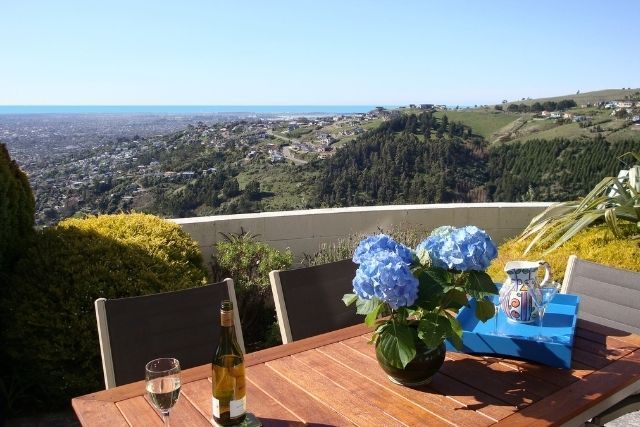 "There are three vital ingredients that are needed: people management skills for the guests and team; problem solving for when things go wrong; and an eye to the financial details..." — Aidan, Stratton House Hotel & Spa
Is there a particular type of person, or skill set, that makes someone ideal for managing boutique accommodation?
Naomi: It helps to genuinely like people (!) and think the best of them until proven otherwise. I also like to make people with protected characteristics feel particularly welcome.
We have a breakfast award which we're very proud of. Sourcing really good quality ingredients and having as much homemade food as possible is an important part of our reputation. So I'd say being interested in good food is also vital.
We have a great team here and our staff stay for a long time. They each have specific skills and something that they alone bring to the business — baking, jam making, local knowledge etc.
Charlotte: You have to be a creative person, slightly impulsive and able to really think on your feet.
If you come from branded backgrounds or companies with a big Head Office presence, it can be really daunting to be at the helm of the decision making. In time, that all begins to fade and you become confident in handling problems and things that have happened before. Being able to stay calm and focused when dealing with things for the first time and problem solving can be difficult tasks though. You have to be cut out for that.
Aidan: There are three vital ingredients that are needed: people management skills for the guests and team; problem solving for when things go wrong; and an eye to the financial details — which is where RotaCloud helps us.
Linda: Someone who can happily chat to everyone, but without being obtrusive. And never letting your standards slip for a second!
How do you set yourself apart from others and get noticed?
Naomi: We have very good ratings on booking.com and on TripAdvisor which count for a lot, and we have great offers via Buyagift and our own 'Winter Warmer' deal. Our staff also get really high ratings for their friendliness and welcome, which I think makes a real difference. We always strive for repeat visits.
Charlotte: Our niche is our 'home grown' customer service style. We know that hospitality is about how you make guests feel, and there's nothing more powerful than a strong visceral memory of a great experience. At The Old Stocks Inn, we love to make our guests feel that we are down-to-earth, relaxed, a little bit cheeky and fun, whilst also very knowledgeable about our products, the local area, and can make some great recommendations. Investing in time with your customers pre-, during, and post-stay is so important.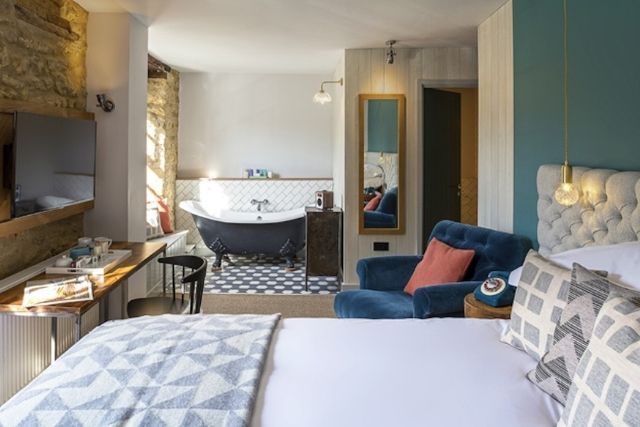 Aidan: In my opinion, it's always about offering value for money. We operate in a crowded market place, so you need to ensure you're either offering a better product or a better price to get noticed.
Linda: I think my experience out in the wider world set me apart from the local competition, as I was perhaps more able to identify with being a tourist and understood what makes for a fabulous stay and memorable trip.
How many people does it take to run your boutique hotel?
Naomi: It's a team of part-timers, including myself (I also have another job).
Charlotte: Our business currently has 28 employees. A mix of management, supervisors, and FOH and BOH.
Aidan: We currently employ around 65 people, but have a larger team of great support around us in addition.
If anything, what would you do differently if you could?
Aidan: I'd try to avoid using a building company that had been featured on TV's "Don't get done, get Dom". Luckily the guys came good in the end and unbelievably the building is still standing, but we (and Building Control) had to be all over them like a rash.
"Always put yourself in your guests' shoes (how do you expect to be treated?)" - Linda, Pacific View Paradise
What's the single piece of advice you'd give to someone wanting to open a business like yours?
Naomi: Don't try to do all the housework, cooking, laundry and bed changes yourself. You'll begin to resent one-night stayers.
Charlotte: Don't underestimate the importance of getting the people right. They are the biggest asset that a business can have, and making strong recruitment decisions at the start will really help shape your business and make your guests feel like they are connected to you. Start recruiting early, invest in the recruitment, and invest in a good team who will support you and share your vision.
Aidan: Invest in the management team: they are the people who make the magic happen!
Linda: Do it! Always put yourself in your guests' shoes (how do you expect to be treated?) And, most important of all: always under promise and over deliver.
---
Are you a hotel or B&B owner with experience to share? Drop us a line on Facebook or Twitter.
Management advice & insights, straight to your inbox.
Enjoying the RotaCloud blog? Tell us your email address and we'll be in touch whenever we publish a new blog.
---
---