10 marketing & tech trends for small businesses in 2019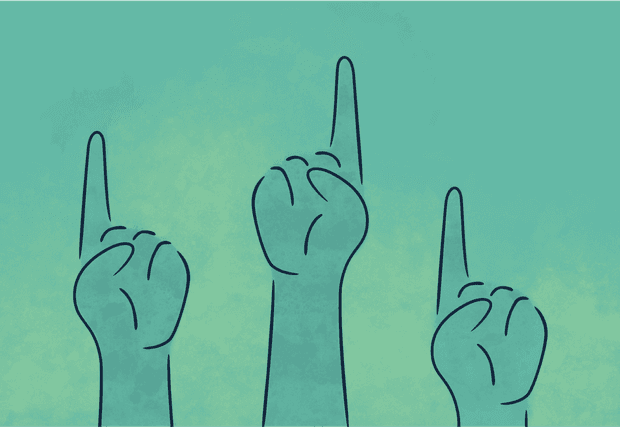 Tech moves fast — but often small businesses don't keep up!
If you want to get ahead of your competitors this year, it's smart to know about emerging tech trends. These affect consumer and employee behaviour, the return on investment of marketing activities, and how fundamental company processes work.
Here are our top 10 tech predictions for small businesses this year.
#1 Instagram over Facebook
Facebook's been embroiled in scandals this year, and 2018 saw its monthly and daily active users fall in Europe for the first time. While their main brand may be struggling, its other apps (Facebook Messenger, Instagram and WhatsApp) continue to flourish. Somehow, these apps (Instagram in particular) have managed to avoid the fallout from Facebook's scandals, so we expect marketers to spend more time on them in 2019. Facebook will continue to expand monetisation options on these apps, so savvy marketers should take advantage before competition hots up.
#2 Blockchain awareness
Blockchain technology is incredibly exciting — it enables us to build transparent, secure, and completely accurate digital transaction ledgers (amongst other things). This visual explanation of blockchain does a brilliant job of demystifying this notoriously complicated topic — it's definitely worth a look.
However, we don't think 2019 will be the year that blockchain hits the mainstream and becomes used by small businesses on a widespread basis. Instead, blockchain awareness will keep rising — and small businesses should work to keep track of the latest products and developments in blockchain, even if it's too early to adopt any blockchain tech.
#3 Data privacy problems
With GDPR, the Cambridge Analytica scandal, and all those annoying privacy pop-ups, data privacy is a big deal these days. 2019 will be the year that we see the first big GDPR-related cases make the news, and data protection will continue to be an important issue for businesses. SMEs will need to take data protection seriously, and understand customer and client concerns regarding data privacy and security.
#4 Contactless as standard
In terms of transaction numbers, contactless payments overtook chip-and-pin payments earlier this year, and the gap will continue to grow. We expect the contactless payment limit to be lifted from £30 to £40 or £50. Some mobile contactless payments already have no set limit.
Smartphone payments will continue to grow in popularity, simply due to convenience. Retailers that aren't on-board with contactless payments may start to lose custom, particularly if most of their transactions are less than £30 in value.
Instead of customers asking if your card reader is contactless, they'll assume it is — and you'll have to correct them.
#5 Alternative Payment Methods (APMs) for eCommerce
Meanwhile, online payment methods are also changing. Instead of offering only credit or debit card payments, online stores will start implementing more and more alternatives.
These 'APMs' broadly fall into these categories:
eWallets. Services like PayPal that allow transaction costs to be taken off a wallet balance. Through this method, the merchant never sees the customer's payment details, and transactions are usually faster.
Bank transfers. The payment is taken directly from the customer's bank account once it's approved by them through their online banking app.
Instant financing or post-purchase payments. The merchant gets the money upfront from a third party, the customer pays the third party later, sometimes in instalments. Klarna is the big name here.
It's worth looking into these APMs, particularly if you have a young, tech-savvy target market.
#6 Live chat takes the customer service crown
Loads of brands already use live chat on their website, either for customer support or sales — with the telltale chat icon in the lower-right of the page. Expect to see businesses in every sector integrating live chat into their websites, including small, independent businesses with websites built using Wix, Squarespace or similar.
Messenger and other chat apps will also be used for customer service more and more, instead of traditional channels like email and phone. Take note: customers will expect a near instant response to messages sent within your opening hours.
#7 The Internet of Things (IoT) gets exposed
Connected devices are everywhere — from lightbulbs to fridges. But these devices are notorious for their security flaws. For example, smart devices are often used with default passwords, making it trivial for a hacker to gain control of the system and wreak havoc. We'll see more instances of damaging IoT hacks that'll lead to consumers being more cautious about these nifty new devices.
#8 More virtual assistant integration
Despite concerns about privacy, we expect smart speakers and their accompanying virtual assistants to reach the mainstream in 2019 — no longer seen as a tech enthusiast's favourite gadget, but as just another consumer device. Consumers can speak to these virtual assistants (such as Siri, Alexa, and Google Assistant) to perform tasks like playing music, responding to emails and switching devices on or off — all through voice commands.
More and more businesses will look into making their services compatible with virtual assistants (for example, you might be able to ask Siri when your next shift is on RotaCloud), or simply use them for business admin purposes, perhaps during meetings.
#9 Influencer marketing fatigue
Influencer marketing remains an incredibly exciting area of digital marketing, and it can definitely be an effective channel for brands to use. But fatigue is setting in, thanks to:
Fake followers. One study found that an estimated one-in-four influencers have bought fake followers from bot farms in order to artificially inflate their reach (and thus the fees they charge brands to be seen using or talking about their products).
Lack of authenticity. In August, a collaboration between influencer Scarlett Dixon and Listerine went viral on Twitter because of how ridiculously implausible the shared content was.
Barely enforced disclosure rules. Influencers should disclose when a post or video is sponsored, and make adverts 'obviously identifiable as such' — this is usually done through #ad or #spon. However, it's unclear if these hashtags alone are sufficient in the eyes of the regulator. Influencers may soon have to follow stricter rules on disclosure.
Saturation. Influencer marketing is no longer novel. It's everywhere on Instagram feeds, as well as on Facebook and YouTube. Now that the novelty has worn off, brands could start to see diminishing returns.
Influencer marketing will still work in 2019, and we can expect to see plenty of it. It's just that SMEs should just be more cautious before investing in it.
#10 Higher digital uptake - across all business functions, in all industries
Making Tax Digital comes into force for many businesses in April 2019, which will require these companies to link their VAT records to HMRC directly, instead of keying in values manually. This is just one of the ways we expect businesses to further digitise their processes — even for industries and functions that have traditionally had low levels of software uptake.
Digital solutions (mostly software-as-a-service based) will be used increasingly in HR, rota planning, and workplace collaboration, with more companies opting for specialist software rather than making do with all-in-one solutions or social media platforms.
Brands that don't use these technologies will increasingly struggle to remain competitive and productive.
Final thoughts
Above all, 2019 will see more and more technologies becoming accessible (and affordable) for small businesses. This shift has its obvious benefits, but downsides, too — your customers and clients will increasingly expect a higher level of digital literacy from you.
They won't be content with 48-hour email responses — they'll expect an instant answer on live chat.
Employees won't be happy if they have to check the rota at work instead of being able to see shifts on their phones and being kept in the loop of changes.
Implementing new tech is always tricky, but viewing these changes as investments, rather than costs, will help you justify them to yourself — and your management team!
Management advice & insights, straight to your inbox.
Enjoying the RotaCloud blog? Tell us your email address and we'll be in touch whenever we publish a new blog.
---
---