How SMEs Can Avoid and Resolve Cash Flow Problems
Almost every small business struggles with cash flow issues.
Even rapidly growing, highly profitable businesses suffer from cash flow nightmares. In fact, it's often companies that are growing fastest that run into these problems.
If you dread losing custom (or even your business) to a sluggish cash flow, learn how to prepare for and avoid such a scenario.
Or if you're already in the midst of a cash flow disaster, you can take steps now to try and find an escape route.
How Can Your Business Avoid Cash Flow Problems?
Prevention is always better than cure.
Any time spent preventing cash flow difficulties is likely to be worthwhile. Here are a few ways to mitigate cash flow problems as a small business.
Keep your books in good shape. Tidy accounts improve the visibility of your finances and help you foresee any future cash flow problems. This process might only take a few minutes each day but can help you avoid disaster.
Investigate cash flow forecasting. You can use software or do-it-yourself with a spreadsheet. Remember to pay particular attention to seasonal fluctations such as heating bills or quiet periods so that you can check you have enough cash to cover these lean times.
Cut costs. If you sense that your costs are too high, look closely at each and every one of them. Overhead costs such as rent and utilities can often be inflated. It's tough to make these big spending decisions, but it's often necessary.
Clarify payment terms on invoices.
Set-up structured credit management processes. That means sending out emails when payments are due and not received, chasing up with a call a few days later if the payment still hasn't been made, and continuing to press clients for payment on a regular basis, escalating when necessary.
Credit check new clients. In some sectors, you may be able to carry out credit checks on new clients to minimise risk. You can ask clients with poor payment histories to provide a deposit or several months' payment upfront.
Aim for sustainable growth. Growth isn't always good. It's OK to turn down contracts or scale back expansion plans if you're not sure you have the cash to deliver them. Aim for sustainable growth.
Maintain good terms with lenders. Build strong relationships with creditors, paying on time where possible. This'll make it easier to negotiate payment plans if and when your cash flow slows.
Look into funding options. Speak to banks about business loans and investigate the various alternative finance options available to SMEs to help you avoid cash flow issues.
These suggestions only make sense when applied to your specific problems, sector and company situation.
For example, a restaurant won't solve its cash flow problems by checking the credit history of potential customers. But they might ease their issues by asking for deposits for group bookings or reducing the size of their menu (and the ingredients required to prepare each of its dishes).
Usually, companies end up taking a two-pronged approach to preventing cash flow issues.
Improve financial visibility and implement cash flow forecasting.
Take a tougher, structured approach to credit management.
Sometimes these solutions can be too little, too late. If you find that you're already embroiled in cash flow problems or you can see that you're headed that way with no clear escape route, you'll need to take a different approach...
Resolving Cash Flow Problems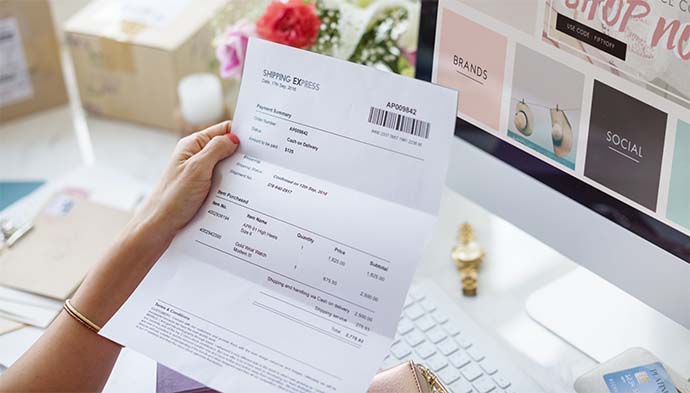 If your business has ground to a halt due to lack of cash, it's difficult to find the fuel to get things up and running again.

We won't pretend that there's an easy way out of this situation, but there are steps you can take to try to find a resolution.
Delay payments to suppliers. Yes, this tactic won't win you any favours - and you might well be causing a cash flow crisis at another business - but it might just be essential. Carefully judge which suppliers to disappoint.
Arrange payment plans. Reduce your immediate costs by attempting to arrange payment plans with your creditors. This includes the taxman, utility providers and any other major service providers. Spread out payment installments if at all possible.
Reduce cash tied up in stock. You may have to sell stock at a discount for this approach to make any difference to your cash flow, but your situation demands it. Reduce the size of future stock orders and change the layout of your store to disguise any stock shortages.
Raise prices. This advice may seem to contradict the previous point, but if demand for certain products is inelastic, it makes sense to try to increase your revenue on each product you sell when cash is hard to come by.
Encourage BACS payments. If some of your clients continue to pay you with cheques, send out an email requesting they switch to BACS payments - it should be easier for them as well as you! If even a single client makes the switch, it'll mean that their payment makes it into your account a couple of days earlier.
Divert funds from growth plans. Pull large projects that detract from your core business. Focus on improving the health of your cash flow before forging ahead with expansion or other projects.
Once you've climbed out of this hole, you must take steps to prevent a similar problem from occuring again.
Many of these solutions will only help you with your short term cash flow issues. They won't resolve the underlying issues that caused your company's cash flow problems.
Dealing With the Cause, Not Just the Symptoms
Try to determine the root cause of your problems.
Don't just rely on hunches: look at your financial data.
Identify costs that exceeded budgets. Look at the average time taken for clients to make payments. Find out why you didn't spot your cash flow problems in advance, or why you couldn't prevent them even with prior warning.
This could be down to a number of reasons, including:
Inadequate accounting software
Staff failing to use software (or analyse figures) effectively
Prices too low
Payment terms too generous
High overheads
Unmanaged growth
Dealing with these problems isn't easy - resolving them may require significant upheaval at your business.
However, we all know how damaging cash flow problems can be. In fact, it's estimated that of UK small businesses that fail, 80-90% fail because of cash flow issues.
Find a balance between managing your cash flow and keeping other aspects of your business alive. After all, the time you spend managing your finances and forecasting could be spent actively seeking new clients or developing product lines.
Cash flow will always need to be a consideration for small businesses. By remaining aware of your financial position now and in the future, you'll find it easier to detect cash flow problems and take action before they become critical.
Confident that your cash flow is under control? Maybe poor time management is limiting your company's growth...
Management advice & insights, straight to your inbox.
Enjoying the RotaCloud blog? Tell us your email address and we'll be in touch whenever we publish a new blog.
---
---