Photographing food for social media — Tips from an Instagram pro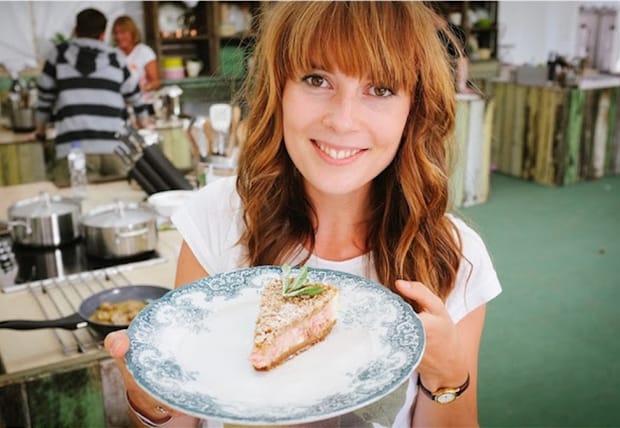 If there was ever a match made in heaven, it has to be food and social media.
Visually captivating and infinitely shareable, food lends itself perfectly to the fast-paced worlds of Facebook, Twitter and Instagram, allowing cafe and restaurant owners to win thousands of fans without saying a word.
But what if your delicious creations always manage to look plain and unappealing online? What if, instead of being a shrine to gourmet greatness, your Instagram page looks more like a mortuary of the mundane?
Thankfully, help is at hand! Here's food blogger and Instagram aficionado Elly McCausland to share her tips for photographing food and how to make your creations shine online...
---
The world of social media has become a vital tool in the food world, where beautiful shots of artisan espressos, vibrant avocado toast and rainbow-coloured smoothie bowls enable bloggers and businesses worldwide to attract interest and promote their brands.
It can be a bit of a minefield to negotiate, however, if you don't consider yourself to be a professional food photographer.
When photographing and promoting food on social media, there are three main rules to follow:
Take aesthetically pleasing photographs. If your food doesn't look good, no one will want to eat it.
Add context and interest. Create a story behind the posts so that they add to the narrative of your brand. There is an overwhelming quantity of food posts on social media; make yours stand out with a personal touch.
Interact with your followers. Regram, tag and show how your food has become part of others' lives.
Here are some tips on how to make the most of social media to promote your food business – no photography or media qualification required!
All the Trimmings
It's a tragic fact for the food photographer that most of the best food is brown. Add interest to dishes like soups and stews with creative garnishes, from the simple – a scattering of freshly chopped herbs – to the more creative: toasted seeds or nuts, crumbled cheese, a drizzle of olive oil, brown butter or herb oil, freshly chopped chilli, vegetable crisps, sliced avocado, citrus zest. The only limit is your imagination.
A smattering of jewel-like pomegranate seeds makes almost any dish come alive. Cakes can be adorned with a dusting of icing sugar, a handful of berries, a grating of citrus zest, toasted nuts, candied peel, grated chocolate or chocolate curls, chopped fruit, whipped cream – choose garnishes to complement the flavours of the cake.
The Rough with the Smooth
Texture is important when photographing food, as is height. Add a scattering of different garnishes to your dishes to elevate them and add textural interest.
A good rule is to use something liquid, something crunchy and something green: a dollop of yoghurt, a sprinkle of toasted nuts or seeds, and a handful of herbs. This contributes both colour and interest and will lift any dish.
Natural Light
Natural light is borderline essential for food photography. Never use flash, and artificial light is best avoided. Take your photographs in the early morning or late afternoon, out of direct sunlight.
Experiment with different areas of your space – you'll soon figure out where the light is best and which areas produce the best pictures. If you're using an adjustable digital camera, learn to use the aperture priority setting for sharp focus points and pleasingly blurred backgrounds – this looks very professional.
Prop Power
Don't go overboard with props, but they can add interest to food shots – napkins, cutlery, crockery, ingredients and flowers can all work well. A few rose petals scattered near a piece of cake, for example, or a halved lemon alongside a chilled beverage.
Conversely, don't overthink your plating – most food looks best served rustically on a big chopping board or in a big bowl, indicating abundance and generosity; you don't want it to look as if someone has been touching it for hours.
A Thousand Words...
Posts that create a narrative add a more personal touch and have the added benefit of drawing in your viewers as they'll want to head back to your page to see the rest of the pictures.
Consider a 'before and after' series of shots showing food preparation in progress and the finished dish. Instagram's 'stories' feature is very useful for this; consider posting a 'teaser' shot with a caption advising readers to turn to your instagram stories for the full series of pictures.
Viewers enjoy seeing the story behind the post. Showing a pair of hands plating up a dish, chopping ingredients or even a 'meta-photographical' shot (a photo of someone taking a photo of a dish) adds interest and context to an otherwise simple shot.
Similarly, the occasional human touch is more interesting than endless photos of food. Show us your chefs, staff, customers enjoying the food and the ambience – it's important to understand the context. Show your followers a few shots of your interior and any unique details – particular cutlery, packaging or ingredients.
A Word on Branding
A consistent style is important for any brand or business. This doesn't necessarily mean including your logo in every post, but rather maintaining a consistent theme or aspect throughout.
There are dozens of ways you can achieve this. Always using the same types of crockery, for example, or using the same table as a setting. You might include a corner of your menu in your photos, or always use the same filter on all of your posts so there is a colour theme – something to tie all your posts together and link them clearly to your brand.
Share and Share Alike
Don't be afraid to use others' photos of your produce, if they're good – this happens all the time on Instagram. If a happy customer tags you in an excellent shot of your food, regram it with a credit to the original poster (such as 'thanks [@user's Instagram handle] for the photo]) and a caption that expresses your delight at their satisfaction.
On that note, posts that show your products 'out and about' – part of someone's picnic, commute or working lunch – add interest and versatility to your brand – and will indirectly encourage customers to absorb your wares into their daily routines, too!
---
Elly McCausland is a food blogger and writer. Her award-winning blog, Nutmegs, seven, features recipes inspired by travel, fruit, spices and botanical ingredients, and her work has been featured in publications including You magazine, Olive magazine and Yorkshire Living magazine.

Top image © and used with permission of Elly McCausland
Management advice & insights, straight to your inbox.
Enjoying the RotaCloud blog? Tell us your email address and we'll be in touch whenever we publish a new blog.
---
---